It's finally October and that means just one thing – sweater weather is upon us! Yes, the days can still be swelteringly hot but the evenings are just the right kind of chilly and that crisp, winter breeze is slowly making its way back. Whether it's an evening at the beach by a bonfire, a night drive out with friends or a family barbecue, this weather brings with it a plethora of activities that we need to be appropriately dressed for. That's where the new collection of women's sweaters from Salt by Ideas Pret comes in – they're all cozy, stylish and so versatile! Here are seven picks you need to add to your wardrobe.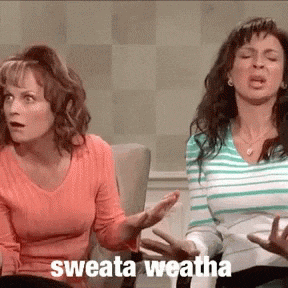 Perfectly Plaid
The great thing about sweaters is that they look good on just about anybody, in any situation and with any look! This maroon and blue plaid pullover is no exception! The deep hues are perfect for winter and when paired with jeans, this look exudes cozy, winter vibes. It's the perfect look for a winter movie night with friends!
Beige Babe
If you're looking for the perfect work wear sweater, this beige button down is the one for you! The neutral shade makes this a versatile piece that will work well with a variety of shades and styles. Pair it white pants and cool tones to stay on trend and add some chunky necklaces to make a statement!
Over The Moon
All the fashionistas know that animal print is still going strong and this year is all about cow print! That's what makes this black-and-white, cow print sweater a must-have in your style arsenal for the winter. It's trendy and can easily be dressed up or down! Wear with jeans and sneakers for a breakfast date with friends or with some flared black pants and gold jewels for a night out. Either way, this one is a winner!
Knitted Night
Having a white cardigan in your closet is just as much of a staple as a white tee! This knitted white one is a classic piece that's just as functional as it is stylish and will last you a long time. Wear it with jeans and a striped tee for a chic look while running errands. Or go bold and wear white on white, paired with a bright bag or scarf to add a pop of colour. The possibilities are, quite literally, endless!
Magenta Rhythm
A cable knit sweater is the perfect look for those chilly nights at the beach by a bonfire. To make sure you make a statement, opt for a bright colour, like this vibrant magenta pink sweater! You'll turn heads no matter where you go in this look. Make sure to pair it with neutrals so the sweater can pop in all its glory! 
Midnight Sky
For a fuss-free, chic and modern look, you need to get this deep indigo turtleneck sweater. It's contemporary and has those Parisian feels we've all been loving! What we love is just how many ways there are to style this piece. You can easily wear this to a work lunch with a pair of khaki pants and loafers! And if you want to make a style statement straight off the runway, we suggest going a size up for an oversized look and pairing with jeans and top-knot. Effortlessly chic in all the right ways!
Mellow Yellow
We love this vibrant lemon yellow cardigan, especially for days you want to fight away the winter blues! The grey and yellow combination makes this piece unique and the chevron print gives this look depth and movement that is flattering on anyone who wears it. We suggest pairing this with a white tee and dark denim jeans to let the sweater do all the talking!