We don't know about you, but we're super excited that the weather has finally started changing. Evenings are getting cooler and we just need an excuse to whip out our winter wear! A classic, cozy shawl is a no-brainer for those cooler months. They will literally never go out of style! Here's our list of five winter shawls currently on our wish-list.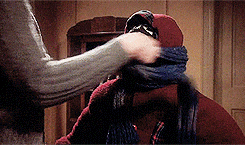 1. Grey Checkered Shawl
Investing in a soft neutral coloured shawl is always a good idea. You'll reach for it over and over again! Experiment with your style by wearing it in different ways. Long and loose, wrapped closely around your neck, or knotted once at the chest. This grey blanket wrap scarf from Gul Ahmed is a chic and effortless addition to any winter outfit! And it'll be easy on your pocket too!
2. Bold Embroidered Shawl
Want to stay warm and look great too? Make sure to check out Bareeze's endless shawl collection! This floral design is one we all are drooling over. Delicate, yet vibrant, embroidery on a black canvas is the perfect cover up for weddings this winter season. You'll definitely make a statement!
3. Printed Linen Shawl

We know it isn't the dead of winter just yet, and that's why this light linen shawl from Al Karam is perfect for those cool, fall mornings! Made from natural materials, it's lightweight and breathable while still being warm. A beige canvas suffused with contrasting hues of fuchsia pink, teal and mustard – this is one you don't want to miss! Pair it with a neutral outfit and voila, you have yourself a trendy, day look.
4. Warm Wool Shawl
This classic beige, wool shawl from Zardi features delicate embroidery details carefully crafted on its borders. Made of soft, warm and skin-friendly materials, these shawls are available in several different designs and patterns. Plus, there are countless ways to style this cold weather accessory! Whether carelessly thrown over your shoulder or wrapped around multiple times, this shawl is definitely a winter must-have!
5. Pashmina Winter Shawl
We recently came across Sanaulla's exclusive range of premium quality, pure pashmina, embroidered shawls and we're in love! Pure pashmina is the epitome of luxury and a pashmina shawl is a staple in your winter closet. These shawls are versatile and can be used in so many ways that they'll lose their charm and will last you years! You can wrap it like a scarf around your neck or elegantly wrap it around your arms and even pass it down generations. It's definitely an investment that is worth every cent!