Need help falling asleep? Our follower, Pakhi Dixit, believes that the solution to your sleepless nights are a few of her favourite songs. Listening to soothing melodies might just help put you in the mood to sleep – read all about her top picks in her article below: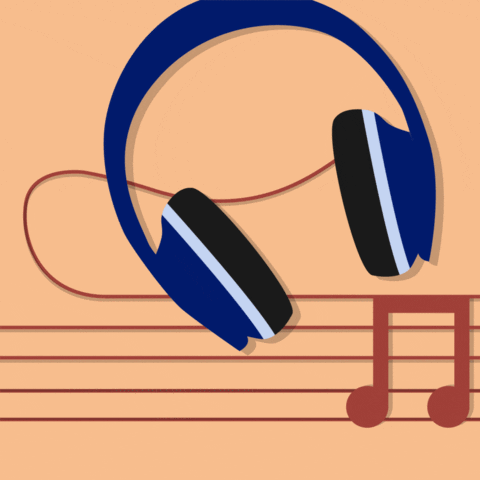 Chaandi Raat by Ali Sethi
This song is a ghazal written by Saiffudin Saif, and Ali Sethi's music video for Chandni Raat has done unbelievable justice to the lyrics. This song reminds you of love and all the things you have lost. But also, all that you have gained – the love, the experiences, someone to call yours and yourself. Even though you cannot erase or relive what was once yours, you can always replay it time and again.
"Chandni raat
 Badi der ke baad aayi hai
 Lab pe ek baat
Badi der ke baad aayi hai
Na khule aankh
Agar khwaab hai, toh khwaab sahi
Ye mulaqaat
Badi der ke baad aayi hai"
Tale As Old As Time By Ariana Grande And John Legend
Tale As Old As Time is from the movie Beauty and the Beast and is an all-time Disney classic. Its revised version, sung by Ariana Grande and John Legend, sounds even better than it did before. 
Have you ever met someone, out of chance, and eventually ended up becoming best of friends or lovers? Did you ever hate or despise him initially? And then, at the snap of your fingers you fall in love. 
Universe, destiny or whatever you believe in, there is A Tale As Old As Time in all our lives. And if you have not encountered it yet, just hold on! You will grow to love someone you initially found annoying – even if it's just a friend.
      "Tale as old as time
        True as it can be
        Barely even friends
        Then somebody bends
        Unexpectedly
        Just a little change
        Small to say the least
        Both a little scared
        Neither one prepared
        Beauty and the Beast"
All Of The Stars By Ed Sheeran
This song is on the soundtrack of the movie The Fault In Our Stars and will always be the ultimate song to warm someone's heart, but it's also soothing enough that it'll help you fall asleep! P.S – if you and your significant other are doing long distance, this song will resonate with you even more.
" It's just another night
And I'm staring at the moon
I saw a shooting star
And thought of you
I sang a lullaby
By the waterside and knew
If you were here,
I'd sing to you
You're on the other side
As the skyline splits in two
I'm miles away from seeing you
I can see the stars
From America
I wonder, do you see them, too?"
Someone to Stay By Vancouver Sleep Clinic
To have loved, to have been loved and to have had lost is all an accomplishment. People who have lost know what love is.  You do not know why someone stays or leaves. But you can hope because hope is a feeling no one can take away, and that's exactly what this song is about!
" You have been fighting the memory all on your own
Nothing washes, nothing grows
I know how it feels being by yourself in the rain
We all need someone to stay
We all need someone to stay
Hear you falling and lonely, cry out
Will you fix me up? Will you show me hope?
The end of the day, I'm helpless
Can you keep me close? Can you love me most?"
Build It Better By Aron Wright
This song has all the positive vibes one needs before going to sleep. It reminds us that even if we've been hurt before, we can come out of it and try again. As the song says, you always build it better the second time around, so don't give up!
"You can still see where the water was
In a line at the top of the chimney bricks
Sometimes, something so broken can never be fixed
So we saved a few things that were spared
And brought it to the ground
Cause you always build it better the second time around"