We believe that businesses should be supported, encouraged and celebrated. That's why every month, we are going to choose a business that we feel deserves the limelight. Keep reading to find out more about the startup for this month and the innovators behind it – let's all lift each other up: 
As we all can safely admit, technology is taking over the world; in order for one to succeed, they need to be familiar with it and keep up with it's constant evolution. It's for this reason that brothers, Ahsan and Fahim Khoja, founded Hushyar. They understand that tech education is more important now than ever and that young minds need to develop a passion for it. Hushyar offers coding kits that are interactive, fun and above all, will inspire children to learn about technology. For more information, visit their website and read our interview with the co-founders below. P.S – the products will be available for purchase on September 17th!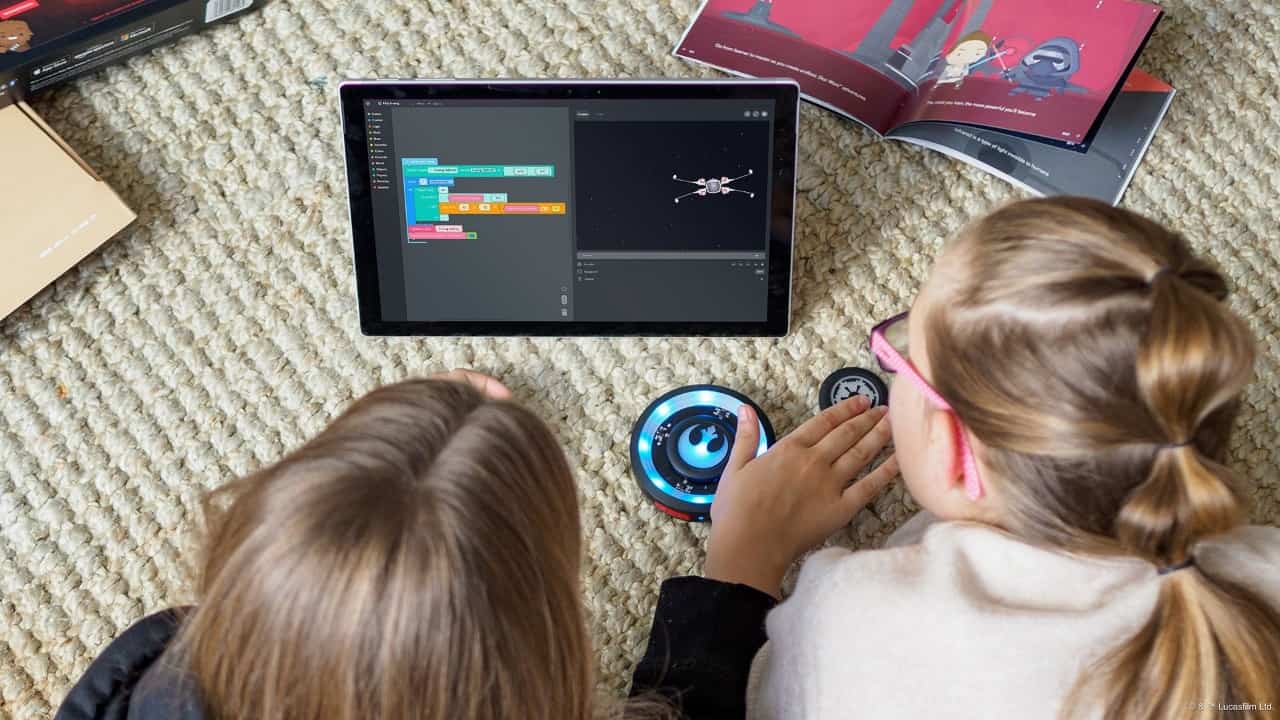 Q: Tell us about Hushyar. How did the idea of coding & tech education for kids come to be?
All of us are inundated with technology in our daily lives, from the watches we wear to the cars we drive to our home appliances. The critical question parents have to ask is if they want their children to be "Consumers" of it or the "Creators." Malcolm X once said, "Tomorrow belongs to those who prepare for it today." It is what sparked the idea of Hushyar, which has now become a reality. We aim to prepare kids for the digital future by helping them develop a life-long passion for tech education. Our products offer the most creative play-based learning using magical Disney experiences and exceptional MIT design-lab innovation.
Q: Is there a story behind the name Hushyar?
Easy to remember, culturally relevant, and represents what we value the most as a company  – intellect. Anyone can be hushyar.
Q: What does Hushyar offer that sets it apart in the marketplace?
The three things that set us apart are a magical experience, global brands, and leading innovation. 
Magical Experience: Neuroscience tells us that when kids are engaged and motivated, it leads to superior learning, higher cognition, and positive association. Our current suite of fun-filled products offers incredible learning experiences to children where they learn to code while interacting with beautifully illustrated scenes and characters from Disney Frozen II like Elsa, Anna, Olaf, and starships and characters from Star Wars like Luke Skywalker, Stormtroopers, and Darth Vader.
Global Brands: The fantastic products we carry have generated a lot of excitement worldwide, including in Europe and North America. We have partnered with Kano Computing to bring Disney Frozen II and StarWars coding kits to Pakistan exclusively.
Leading Innovation: The Massachusetts Institute of Technology (MIT) is the world's best university in technology. Instead of traditional text-based coding, a visual block-based (drag & drop) programming language was developed by the MIT Media Lab for children ages 6 and up. This leading innovation by MIT is the foundation of our incredible products. Hence, it stimulates creativity, imagination, and visual problem solving using real-life simulated challenges for the children.
Q: How did your personal experiences, perspectives, and skill sets help you shape Hushyar?
Ahsan: During my schooling in Pakistan, I always found Computer Science (CS) boring. Mainly because we only learned about how inputs are connected to the outputs, without ever writing a single piece of code, or the ancient history of computers without ever hearing of Ada Lovelace, Alan Turing, and the like. During my undergraduate studies in Mathematics in the USA, I explored and fell in love with computing. From my recent work in building Machine learning solutions for 3d technology in AR & VR, I have indeed come to realise the potential of a hands-on learning experience. Through our brand, I want to ensure that kids get to learn advanced technical knowledge and get an opportunity to apply it practically. Hence, further deepening their understanding of the core concepts.
Fahim: My education in Psychology, along with over a decade of business experience in the Canadian market, contributed to building a brand that prioritises children's intellectual and cognitive development. Being a father of a two-year-old girl, I have dreams similar to those of many other young parents in Pakistan who wish nothing but the best for their child. I want parents to feel confident that they will indeed get nothing but the best for their child's digital future when they invest in our brand.
Q: Is Hushyar looking into partnering with schools?
Indeed, it is a part of our mid to long term growth strategy. We foresee ourselves partnering with private and government-based academic institutions and other civil society bodies. However in the short term, we will continue to focus on building our brand in Pakistan at the direct consumer level and will consider partnerships when the right opportunity presents itself at the appropriate time.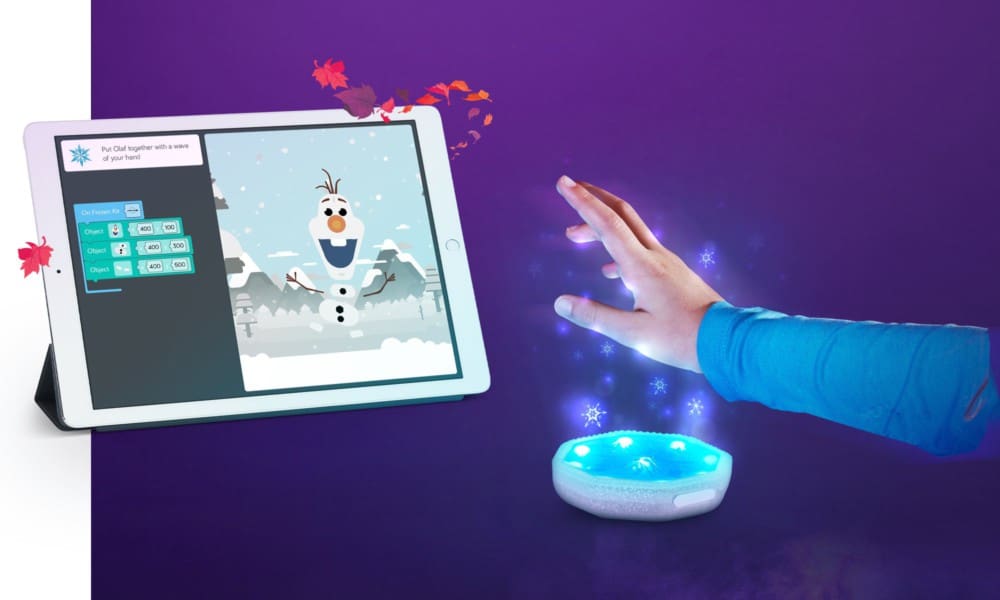 Q: How have parents reacted to your products?
What parents love the most about our existing products is the notion of practical hands-on experience (learn-by-doing) where kids learn to innovate, become independent learners, and solve problems using their imagination. Since every child is different, the in-built personalised experience of our products empowers kids to learn at their own pace and teaches them to persevere through a series of challenges to succeed in the real world. End of the day, if we teach children how to sail, they will not be afraid to face any storm in their lives.
Q: Do you believe targeting young minds can help pave the way for ed-tech growth in Pakistan?
Absolutely! But we need to take a systematic and incremental approach. First, we need to help kids realise their potential and build their interest. Children must learn to believe in themselves and discover their limitless intellectual capacity at an early age. Second, we need to consciously integrate positive learning experiences to associate tech education with pleasure and joy. Third, we need to help children & parents appreciate the power of technology literacy. No matter what the personal goals and dreams are from innovating a flying car, colonising MARS, winning the battle against cancer, eliminating poverty, solving global climate change issues, tech-education is going to play a critical role in the future. As we reflect on future possibilities, it is essential not to ignore today's challenges, mainly the gender inequality dimension in this domain. Statistically speaking, women are under-represented in the fields of technology and engineering. Existing Social norms and biases contribute to gender inequality. We have committed as a brand to consciously offer products that will inspire both girls and boys equally. We aim to do within our current capacity to uniformly plant a seed of passion and thirst for tech education in young minds as a Chinese proverb says, "All the flowers of tomorrow are in the seeds of today."
Q: And how do you see the future of tech in general evolving in Pakistan?
Well, the clock is ticking, and the future evolution of tech in Pakistan depends on how well we prepare our young generations today. The rest of the world is moving at a much faster pace. The developing world is carefully integrating tech education in children's day-to-day activities from classrooms they attend, to the music they learn, to sports they play. We can't afford to fall behind in this transformative trend. We live in a world of artificial intelligence, machine learning, 3d printing, genetic engineering, and the list goes on. The evolution of technology has opened doors and presented opportunities that we have not seen before. Not to mention the inevitable challenges that it has bestowed upon us. We have just started to scratch the surface in Pakistan. On a positive note, we have all the right elements present in our country, from the brightest brains, to committed parents, to dedicated academic institutions. Yes, there is an opportunity and we will always be to improve our standard of education. But, the most important thing we have to remember is that success can't be achieved by waiting for others to pave paths for us, instead, each one of us needs to become the authors of our own destiny.
Q: How has COVID-19 impacted you?
First and foremost, Covid-19 has been devastating for human society in general. It has crushed economies around the world and has taken hundreds of thousands of precious lives. At the same time, it has forced communities to digitise. One of the biggest challenges that academic institutions face is the lack of engagement and motivation by students. For a company like ours, timing seemed ideal to enter the market by offering interactive, engaging, and unmatchable learning experience. Globally, we have seen a significant increase in these products' demand because of the fun learning element.
Q: What's Hushyar's mission for the future?
There is a Tibetan proverb that "a child without education is like a bird without wings." However, we would take it a step further given the reality of the world we live in and suggest that "a child without tech education in the future will be like a bird without wings." Thus, our mission is to play our part in offering exceptional quality technical education that prepares children of Pakistan for the digital future, while making this journey the most thrilling experience ever.
Q: How can one support Hushyar?
All of us need to take a moment out of our daily lives and ask a simple question, "Are we prepared for the future"? As parents, guardians, elders, and older siblings, we need to look at the young ones in our families and challenge ourselves to inspire them to become the best versions of themselves. Hushyar is a movement – one of dreaming, reflecting, acting, and preparing. Please help us by being part of this new mindset and movement, and spark a young mind in your family to be the future shining star! Also, don't forget to explore our products, follow us, and share your experiences so we can continue to "Bring the Best" for you.