Ever wanted to know the perfect pancake recipe that you can use to make various types of pancakes? Lucky for you, our talented follower Nadia Tariq, is telling us exactly that today. Scroll down to learn how to make one pancake recipe in three ways!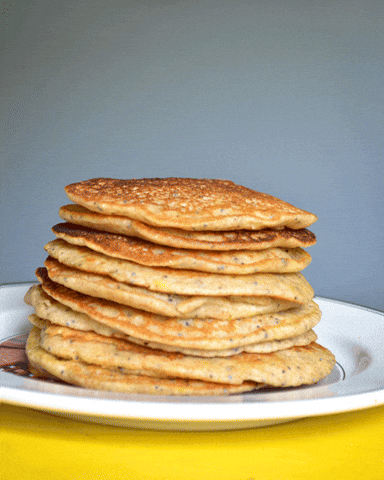 Running to a restaurant for pancakes every now and then is not feasible. The popular pancakes mix also contains a lot of preservatives and artificial flavors while the recipe itself is super simple. Today I am sharing a master recipe of pancakes and its variations which will take your breakfast game to the next level. This is also a great recipe to get the kids involved.
Basic Master Recipe For Pancakes
Ingredients
1 cup all purpose flour/maida
1 cup milk
1 egg
2 tablespoon sugar – optional
2 tablespoon soft butter – if using nonstick pan, else you can use this butter when frying the pancakes
1 and 1/2 teaspoon baking powder
¼ teaspoon salt
Method
Whisk flour, baking powder, salt in a bowl.
Whisk egg, butter, sugar, milk in another bowl.
Add wet ingredients mix to dry ingredients.
Whisk until just combined, few lumps are ok, do not over mix.
Heat a non stick frying pan.
Put approximately 2 tablespoon of batter in the middle.
Flip when bubbles start to surface. Cook for 1 more minute.
Place on a serving tray and garnish with desired toppings.
Toppings And Garnishing
Honey, maple syrup, chocolate ganache, whipping cream,seasonal fruits and chopped nuts are all options! I like to serve mine with homemade chocolate ganache; just melt, equal quantity of chocolate and cream until nice and creamy. If you're a busy parent, you can simply serve it with fresh fruit and cream. It will still be delicious.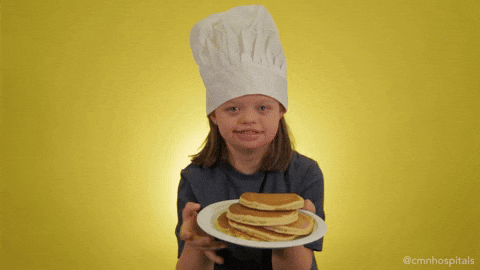 Or…you get creative with your pancake recipe and serve it in one of these ways:
1. Cereal Pancakes
Simply pour the batter in a squeeze bottle and drop away! Be mindful about turning them over as they get done pretty quickly due to their size.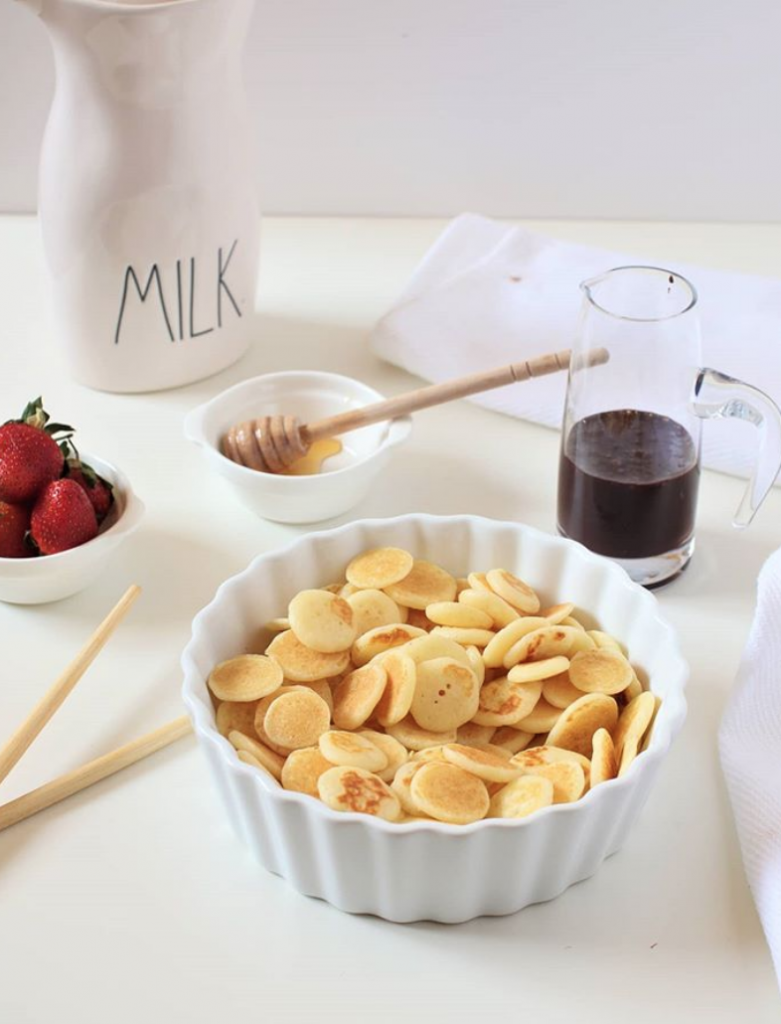 2. Rainbow Surprise!
You can make rainbow pancakes by simply dividing the batter into seven bowls and colouring them individually.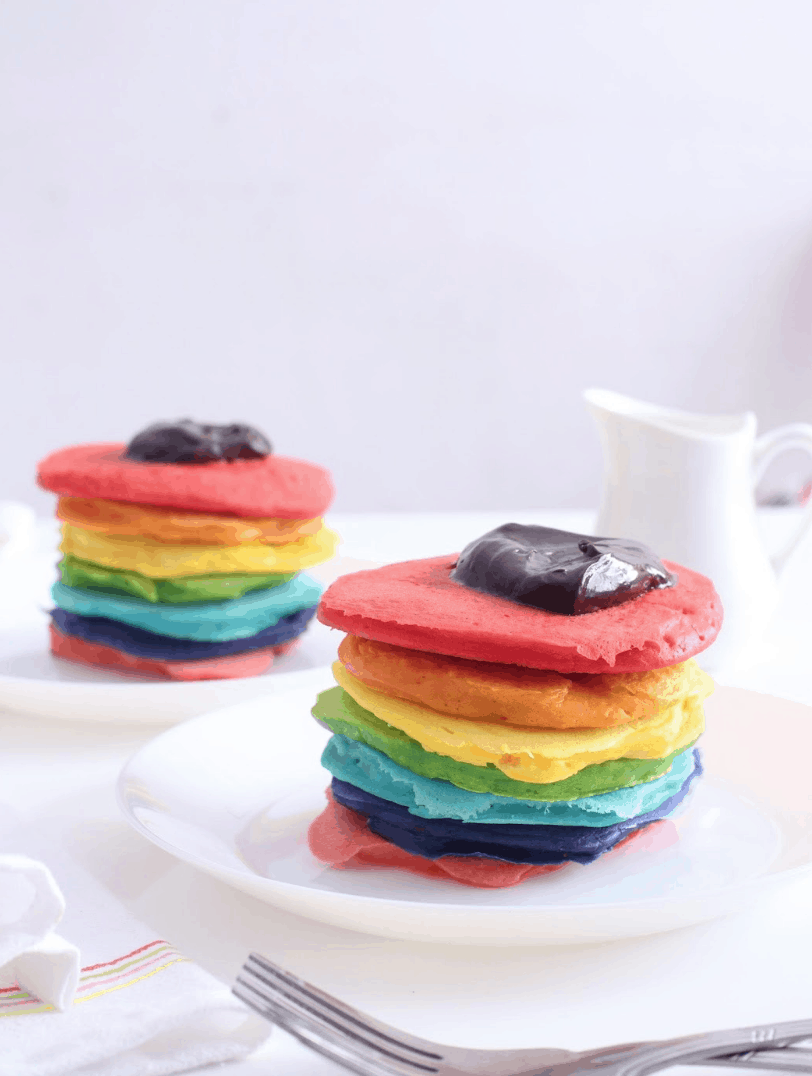 3. Make Them Into Waffles!
Running short of time? Drop the batter in a waffle iron and frying pan simultaneously. Sprinkle with some sugar for that extra crunch or bake them for a while to make extra crisp to serve with ice cream.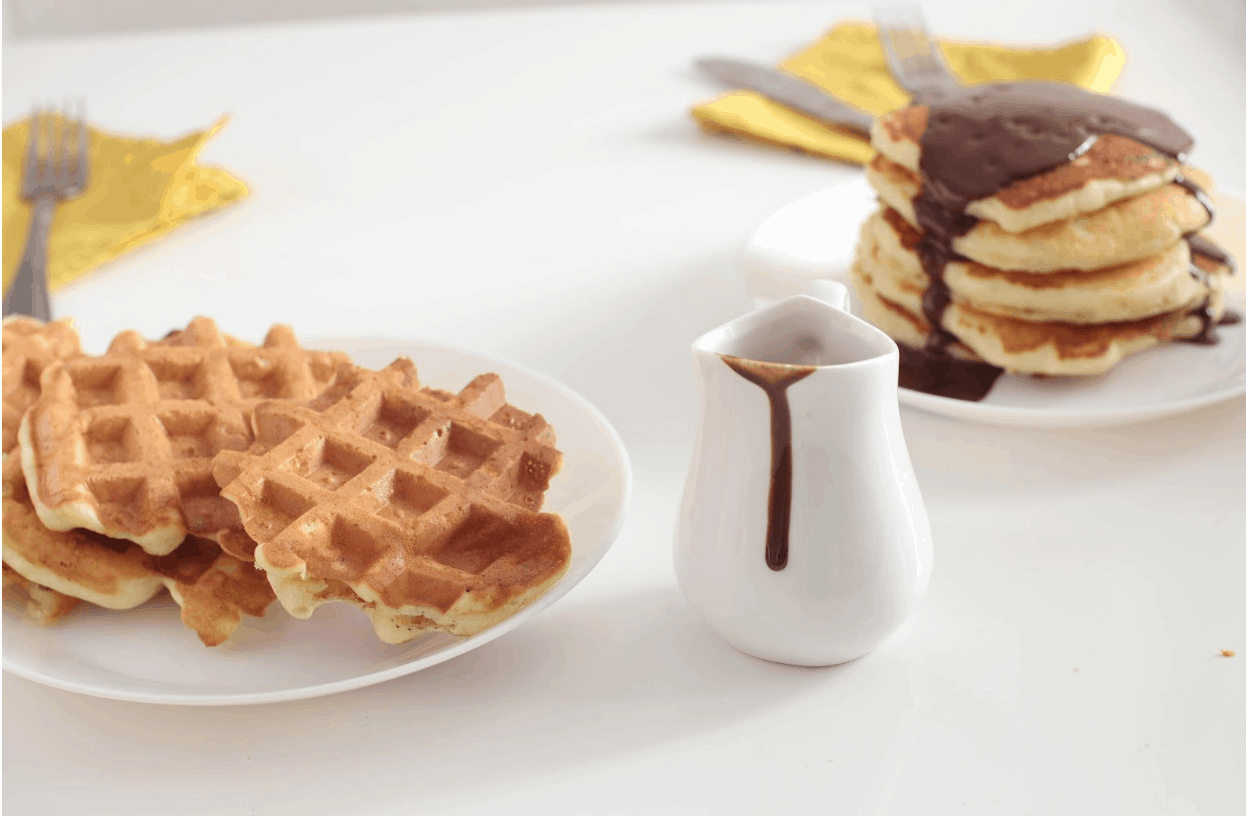 Nadia is a recipe developer, pastry chef, aspiring food photographer and stylist who blogs at www.bakefresh.net and vlogs here.