In the light of the pandemic, washing our hands frequently and thoroughly has become the new normal – however, this can have really drying effects on our skin. Palmolive Naturals is here to save the day with its new Liquid Hand Wash range; its 100% natural, skin loving ingredients are tough on germs for extra protection while keeping your skin soft and moisturised. Keep reading to find out more: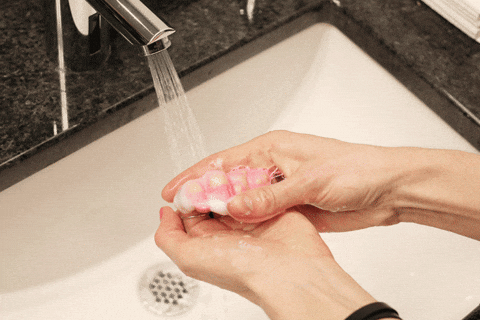 Tough On Germs, But Soft On Hands 
CDC claims that washing hands with antibacterial soap is the best way to get rid of germs, which means we presently spend a lot of time with our hands under running water. While this may kill germs, it causes our hands to need instant hydration. Palmolive Naturals' new Anti-Bacterial Liquid Hand Wash, one of three liquid hand wash variants, is a unique product; it is both moisturising and contains both anti-bacterial properties, making it the perfect ingredient for our hand washing routine. The range also includes Milk & Honey, and Aloe & Chamomile Liquid Hand Wash variants, which are soft on hands and keep your skin moisturised. 
The Perfect Packaging 
What makes this range of liquid hand wash extra beautiful, is its unique bottle with its dynamic shape. Clean and sophisticated, it'll be sure to catch your eye on the shelf. Available in 225 ml and 450 ml sizes, these Liquid Hand Washes are perfect for your personal needs. What's better, Palmolive Naturals offers refill pouches for all its Liquid Hand Wash variants, reducing waste and encouraging reuse! And as if we weren't already sold, our favourite girl, Syra Yousuf, is the face for this campaign! Watch her below as she shows us how Palmolive Naturals gives her the power to be both tough on the outside while still being soft-hearted on the inside.
Say goodbye to dry, flaky skin – keep yourself safe from germs and enjoy soft beautiful skin! Get your bottle of Palmolive Naturals Liquid Hand Wash today, click here.