With the growing access to smartphones and cheap internet packages in Pakistan, over 75% of the region now has access to the world of internet. Much of this access has been misused and exploited by people for their own needs, with no regard to the other person's personal space and rights. Blackmailing and extortion has become extremely common in Pakistan where we witness regular cases emerging, largely targeting women and underage children. Scroll down to find out exactly what blackmail and extortion is, and what you should do if you find yourself a victim to either of them: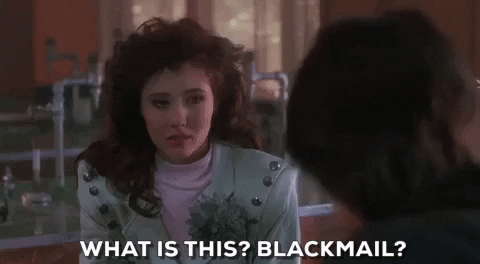 What Is Blackmailing?
Blackmailing is a way of using coercion to threaten to reveal or publicise certain private information of an individual, in return for favours or demands to be met. It usually involves a person getting threatened to do a certain task or favour, in return for the blackmailer to not release any private information on the internet. For example, an individual may threaten to leak sexually compromising photos if their favour is not 
What Is Extortion?
Extortion on the other hand, is threatening to reveal damaging or embarrassing information about an individual to the public. Since the information threatening to be revealed, is usually true, a large sum of ransom is demanded to buy the victim's silence. Ransomware is an example of a common form of online extortion where the victim's computer is hacked and locked down, unless he pays a certain amount. Many experts recommend using a strong password for different internet accounts and frequently changing them, to prevent being hacked and blackmailed.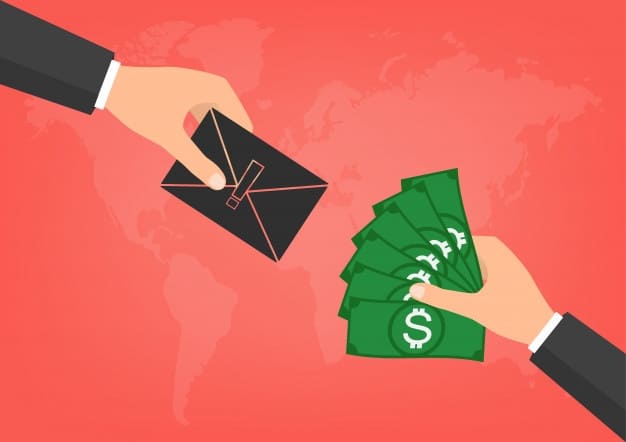 What To Do If That's Happening To You:
1). Record Interactions 
Since many blackmailers are pretty clever, you need to gather reliable proof of harassment and blackmail. These can then be used if you ever decide to prosecute the culprits. Screenshot pictures of threatening messages, videos, or anything that might strengthen your case –  this allows there to be more evidence than just your word against his.
2. Alert The Authorities 
The FIA has strict regulations against blackmail. You can contact them directly on their helpline 9911 to report a case, but you can not report the issue anonymously. If you are a minor, you should ask your guardian or an older mentor to help you lodge a complaint. You can either fill out their online form to report cybercrime, or you can email them your case with all the information and evidence at Helpdesk@Nr3c.gov.pk. Threatening calls cannot be taken up to the FIA, and have to be taken to your nearest police station. Remember – reporting a crime is not only safeguarding yourself from future harassment but other people as well.
3. Alert Family And Friends 
Telling your family and friends and having their emotional support is more important than you think. Asking all of your friends to report or block the account you're being threatened from, is another strategy that you can adopt. Most social media websites like instagram do have strong regulations against harassment, abuse, impersonation, and exposed private information. You can easily report the issue to the site. If your friend is going through this ordeal, it is vital that you emotionally support her and help her report it to the authorities.
4. Do Not Agree To The Demands 
It might be risky, but giving in to the demands of the blackmailer is not a permanent solution. They may threaten you still in the future, or disappear entirely after which means they will be difficult to track down. Blackmailing is a heinous crime and should be dealt with through he law. Not to mention, if they receive a payment for their crime, they will be further motivated to do it in the future to other victims.
5. Support NGOs
Hamara Internet is a digital rights foundation that strives to achieve a safe space for people, especially women, by protecting them from cyber harassment. They even provide guidelines to help women safely use technology and the internet, without the threat of blackmail. The Digital Rights Foundation is another great NGO that is striving to make the internet a safer place where all people are able to exercise their right of expression without being threatened.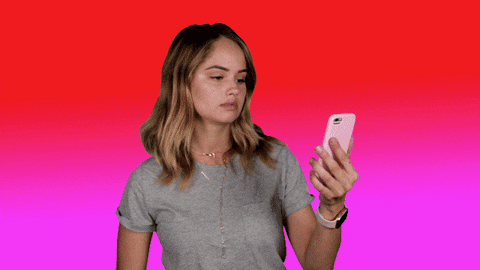 The Pakistani Laws That Can Help You:
Fortunately, Pakistan has strict policies in place against cybercrime and online blackmail. These are some of the few laws instituted for our protection. Read more about them here.
Glorification of an offence and hate speech earns one up to 5 years imprisonment and/or RS.10 million fine.

Cyber Terrorism confines one to up to 14 years in prison and/or Rs. 50 million fine.

Electronic fraud (for deception) earns an individual up to 2 years in prison and/or Rs. 20million in fine.

Offences against the dignity of a natural person can lead a person up to 3 years imprisonment and/or Rs. 1 million in fine.

Offences against modesty of a natural person or minor results in up to 7 years in prison and/or Rs. 5 million fine. If it is against a minor imprisonment is extended to 14 years.

Distribution of child pornography can get a person 7 years in prison and/or Rs. 5 million fine.

Cyber stalking earns one 1 to 7 years in prison and/or Rs1 to 10 million in fine.

Spamming leads an individual to pay Rs 50,000 if it's their first violation. Every subsequent violation is punished through imprisonment or a fine, which can extend to a million rupees.