We don't know about you, but we've been doing a lot more scrolling on instagram than usual this quarantine. We've seen all the instagram challenges, tiktok reposts, skincare routines and a lot more. But along with all that, we also discovered some really cool accounts that we think everyone should be following, regardless of gender. These accounts stand up for women, support women and empower women. Scroll down to learn more about them and follow them asap – your feed will thank you for it!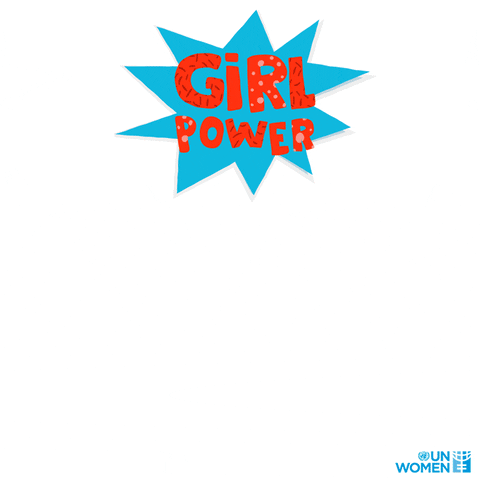 What's better than an account that is not just about feminism, but about actually educating one on the principles of it? Feministan is a gold mine and we truly believe everyone should be following this account. From having a series that puts light on the 'women of Pakistan', to educating people on home based women workers and to sharing the names of various Pakistani feminist books – feministan will keep you busy for a while! Plus, we love how colourful and aligned their feed is.
[twl_embed link="https://www.instagram.com/p/CAqNVRRpgO7/?igshid=1izqcyu9qa9x2″]
This account is battling social norms in one of the best ways – through art! From illustrations that demand the smashing of patriarchy, to ones that call out beauty products that claim women need to look a certain way; we love everything about this account, and we're sure you will too!
[twl_embed link="https://www.instagram.com/p/B_kkgabnjIq/"]
There is nothing we love more than empowering fellow women. After all if women don't support women, who will? And that's exactly what Brown Girl Voices is about. They showcase the abundance of talent present amongst the women of our country, whether that's in music, art or poetry. They quite literally give women a voice!
[twl_embed link="https://www.instagram.com/p/CAx8nARHco_/"]
Desi Finesse has all the best feminist content that we as desi women can relate to. They feature the work of fellow desi women, share feminist content and spark healthy debates on important issues. We all need the spunk that they provide and we especially need it on our insta feed! Follow them now.
[twl_embed link="https://www.instagram.com/p/B9sNlV5hCT7/"]
This platform is all about empowering young entrepreneurs. It provides the support and guidance that every woman needs, and is also a great account that you can use to discover like-minds and new talent. Anushae, the person behind this account, consistently encourages one to push themselves and be their best version. From the 30 days better ways challenge, to the inspiring stories of young female entrepreneurs – this account adds positivity and motivation to our feed and is just one click away from adding it to yours too!
[twl_embed link="https://www.instagram.com/p/CA20LQSHts1/"]
This is such a genius account that we feel everyone needs to go follow it before we even go further. Are you done? Okay, great. Bhain Hood is about giving women a space to be their true, raw and authentic self. You can rant, laugh, discover, be loud, and above all – not be judged. They know how to not take themselves seriously and still be true to who they are, and we so admire that. If you want to get lost in an account for a while, let it be this one.
[twl_embed link="https://www.instagram.com/p/B90eEoyn53x/"]
Leftistan posts the best relevant content. They had us nodding fervently at our screens in agreement to everything! Through movie quotes and knowledgeable tweets that fight against gender norms, they have created an account that nobody can regret following.
[twl_embed link="https://www.instagram.com/p/CAIr25Dn2w1/"]
Dastak puts out information that everyone should be aware of. They provide their followers with resources relating to dowry, marital problems, domestic violence and much more. They also consistently try to educate their followers on what is a myth and what is an actual fact so that women especially, are aware of their rights. It's an account that will help us and inform us – let's follow it and allow it to do that.
[twl_embed link="https://www.instagram.com/p/B9W99lbDBUo/?igshid=1si0drbkdkf25″]
Auratnaak is a comedy troupe that is all about celebrating women and providing them with a voice, regardless of sexual orientation or gender preference. Their comedy provides a new and fresh perspective on matters usually commented on by men. It's the inclusive and diverse content that we all need in our life. Remember – we are all in this together and we can only do better if we support one another.
[twl_embed link="https://www.instagram.com/p/B5ui4lnHjGk/"]
There can never be enough accounts sharing content that propagates equality of the sexes, but The Pakistani Feminist makes it a point to post a lot of educational content regarding it and we love that. From discussing things like the wage gap, to calling out problematic behaviour in our society – this account is perfect for your daily dose of feminist content.
[twl_embed link="https://www.instagram.com/p/B_io–AgCZj/"]