All of us have been experimenting with food during quarantine, whether that's in terms of cooking it, or eating it. During lockdown, we weren't able to order from most of our favourite restaurants, but it was the best time for us to experiment and try different home kitchens. And you know what we realised? We have a lot of good food around us and a lot of small businesses that deserve our love. Scroll down to learn about 8 of our favourite home kitches. P.S – they're all owned by women!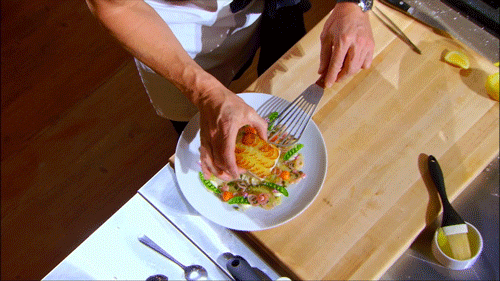 KARACHI:
Have you been looking for low carb or keto meals? Because if yes, Nutree is the place for you to order your weekly meals from. Not only do they release their menu for the week beforehand, but they also mention the calorie intake. For the keto meals, they even break down the macros for you. Plus, their meal options always sound so delicious that sometimes, we forget this is meant to be healthy. But, if low carb or keto isn't for you, they've also recently started a normal menu and their khaowsey have been quite the talk around town!
[twl_embed link="https://www.instagram.com/p/B9BazBvpoy4/"]
Amma's Kitchen reminds us of the comfort and homely touch that ghar ka khana is meant to have. It's hard to not be left hungry after scrolling through their feed because everything really does look that good. They make different dishes every week that you can order, but they also take pre-orders for catering. From beef and chicken, to vegetarian options and hyderabadi tarkas – they have it all!
[twl_embed link="https://www.instagram.com/p/CAsEm14pK8g/"]
Zitchen have made quite a name for themselves because of their great taste, as well as the extra mile they go to make their customers feel like their needs are met. They even have a website through which you can order! It really can't get any easier than that…so what are you waiting for? Order through them and get your next meal sorted asap. 
[twl_embed link="https://www.instagram.com/p/B-UqJELJk7r/"]
Femz Kitchen caters to so many different tastes! Their menu has delicious desi food options, but for those that want a break from it, there's also Chinese, Italian and American options. You have to admit though…their daal chawal look absolutely mouth-watering!
[twl_embed link="https://www.instagram.com/p/B5yO6CABu6x/"]
LAHORE:
Want your food to look good and taste good? Well…Api's Kitchen offers you just that! Their menu offers a diverse range of curries, roasts and rice, plus the added touch of some of the recipes being passed down through generations. Nothing makes a meal better than it being a family recipe!
[twl_embed link="https://www.instagram.com/p/B7VRi2pB3yi/"]
We have spent hours scrolling through Hamail's feed and marvelling at her talent. If you're in Lahore and haven't ordered from her yet, you're definitely missing out. Not only does she have her own food and catering business, but she also teaches cooking classes at the renowned Scafa institute in Lahore. If only we could reach through our screens and grab that lasagna…yum.
[twl_embed link="https://www.instagram.com/p/B1vZCRlBEkT/"]
Love burgers? Love hot cheetos? Well…Noori Cooks can make your dream of combining the two come true! Her Nashville hot fried chicken burger and papri chaat bowls are just some of the many things that we wish we could get our hands on. Don't wait around and order from her right now.
[twl_embed link="https://www.instagram.com/p/CAFQrwXp6ov/"]
ISLAMABAD:
Chicken biryani, spaghetti with meat balls, lasagna and frozen food options – healthy bites makes it all! If you are in the mood to try some delicious food that's sure to make your day a whole lot better, this is the place to order from. We are already dreaming about our next meal after going through their menu!
[twl_embed link="https://www.instagram.com/p/CAXpiMlJ3wF/"]