Eid this year was different to say the least. But the on-going pandemic doesn't mean that Eid is cancelled are we right? Though more sombre this time around, we celebrated Eid by staying home and doing all our favourite Eid traditions, the main one being dressing up! And our fashionable celebrities did the same. Scroll down to see who we thought brought their best style-game this year!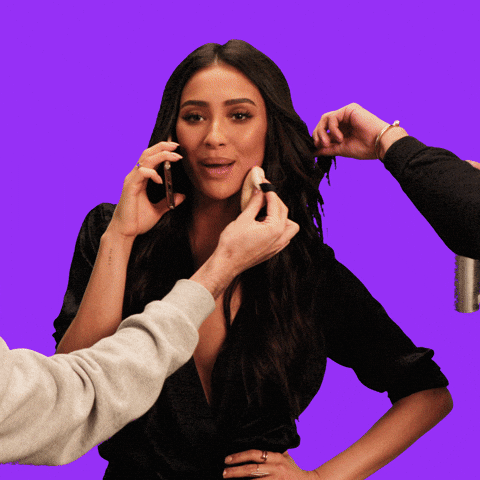 Eman Suleman
This girl never gets it wrong, at least not in our books! We love how she's kept it simple and comfortable this Eid but also picked a bright colour, which gives it a festive vibe. P.S – how cute is this photo of these newlyweds?!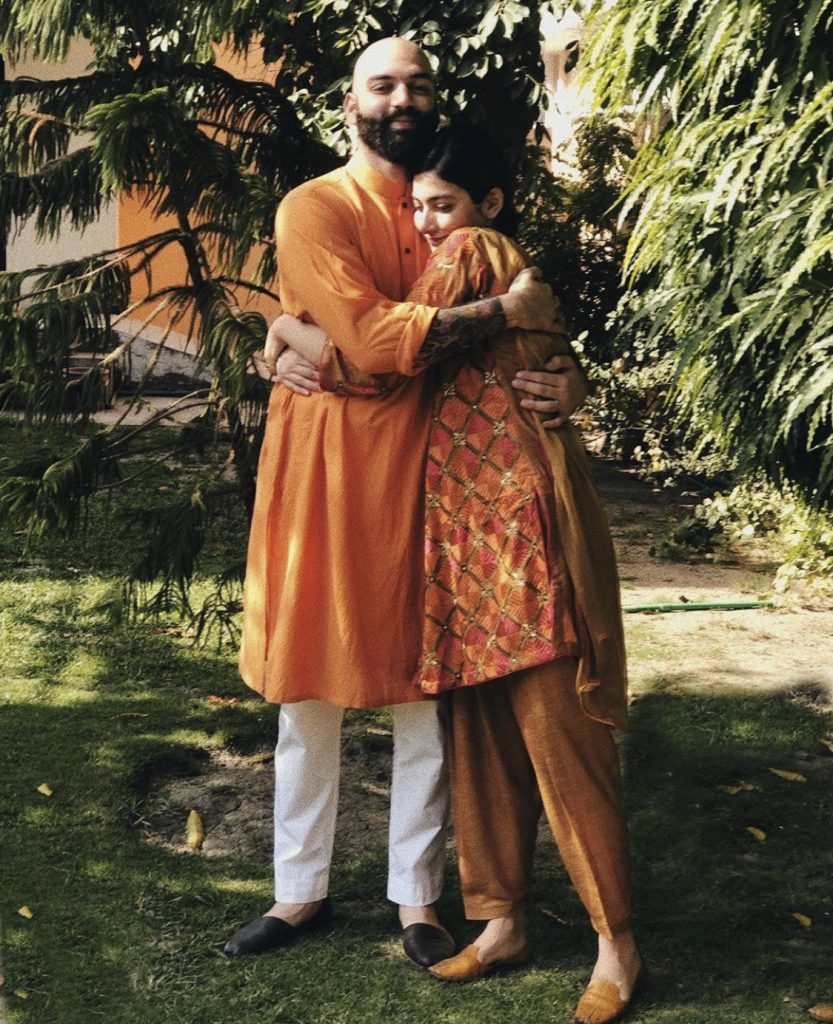 Kiran Malik
Kiran Malik can look good in a sack – but her Ali Xeeshan and Vesimi pieces are truly beautiful and are made even more unique with the mix-and-match styling. Kudos to Kiran for always bringing forth the best style inspiration!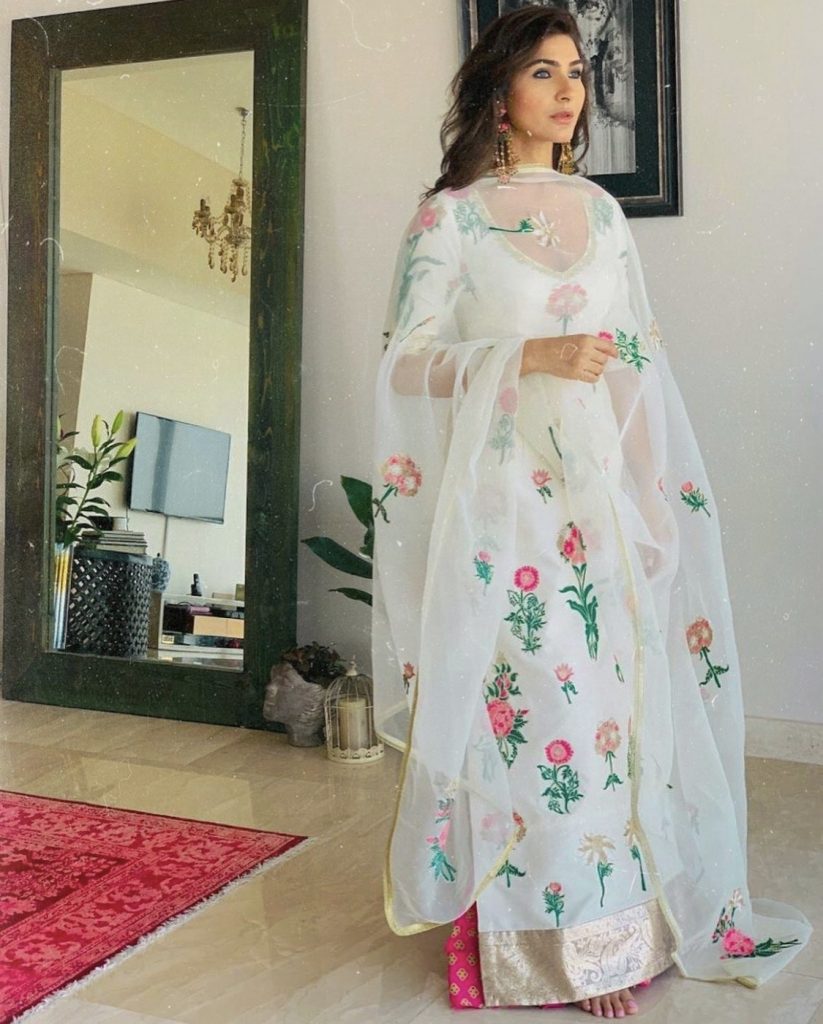 Maya Ali
Maya Ali opts for a traditional Faiza Saqlain number. We love her that she kept the accessories minimal styling for a festive Eid look at home. We also love that colour on her!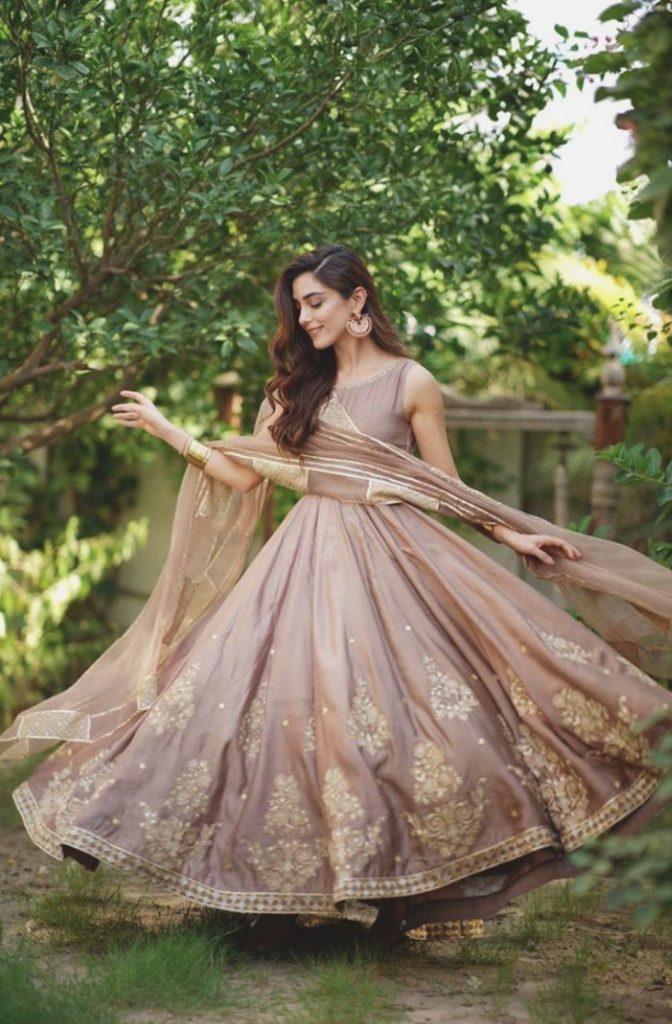 Saboor Aly
You can never go wrong with Zara Shahjahan, and Saboor Aly clearly agrees. We love her in this relaxed green ensemble. It's cool, breezy and just so versatile!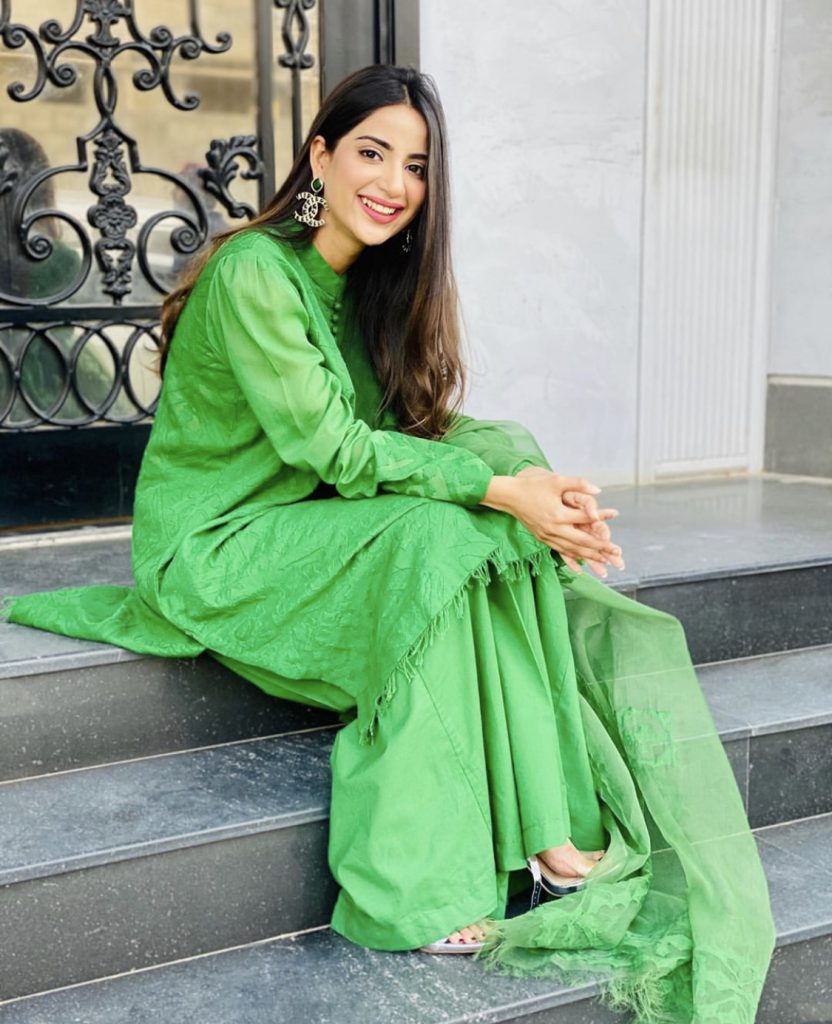 Ayeza Khan
Ayeza Khan opts for a white and purple Ansab Jahangir peshwas, but our favourite part of her look is actually her matching makeup – can you believe she did all that herself? We need a tutorial from her ASAP!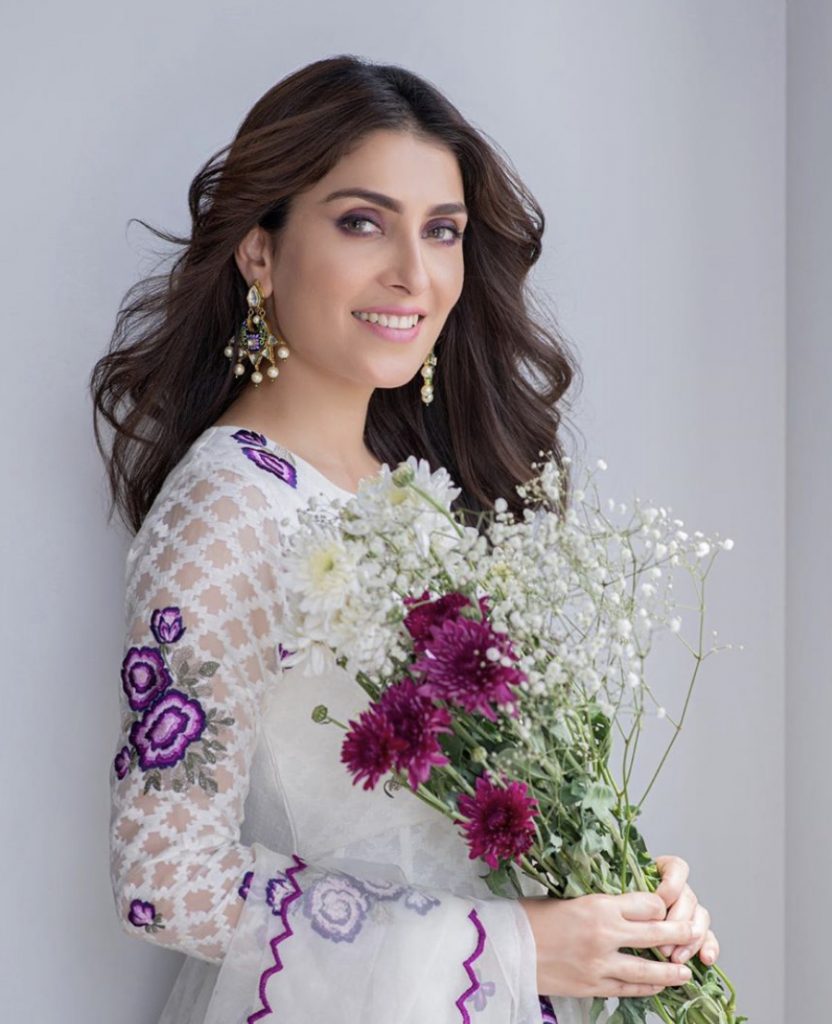 Amna Babar
Amna Babar's off-duty style is always on point! This beautiful new mom opted for a Farah and Fatima creation . All we really have to say is, we're so happy to see our favourite fashion-girl back in action. Major style inspiration always!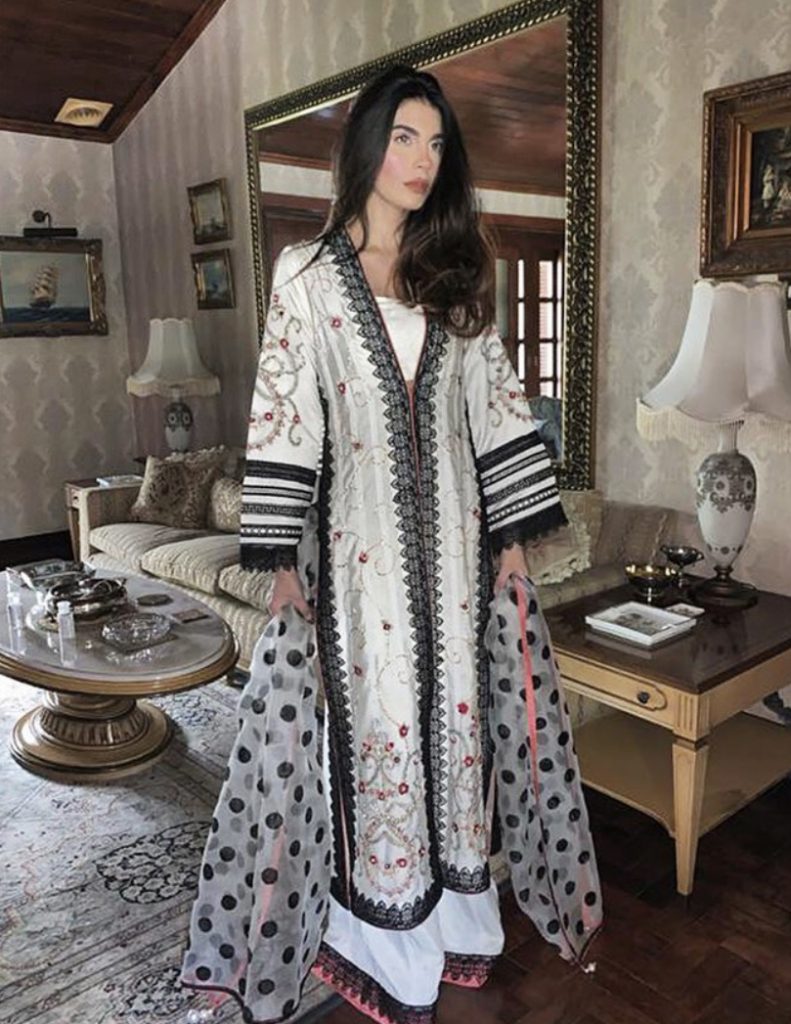 Sarah Khan
Sarah Khan picks a bright yellow outfit by Shahnaz Anis this Eid – great choice if we may say. Who doesn't need a little pick-me-up considering the current situation? And adding colour to your wardrobe is the perfect way to do just that.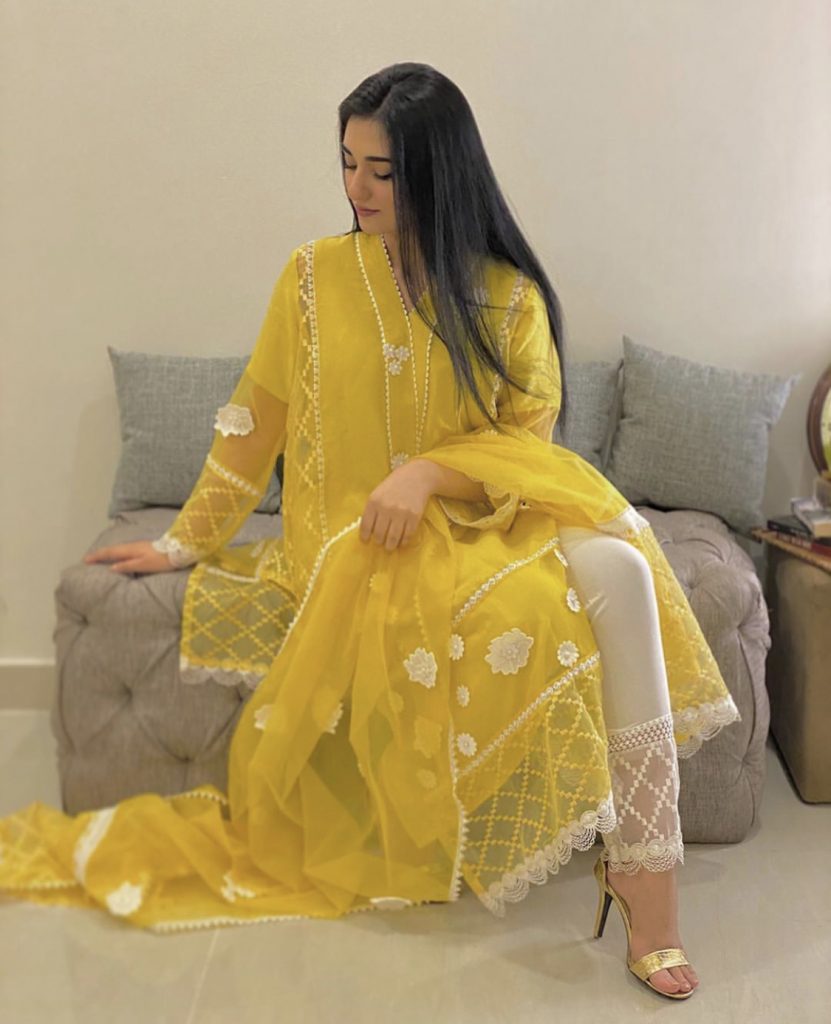 Areeba Habib
Areeba Habib wears Farah Talib Aziz this year. We love the details on the outfit and the pretty pink colour. We also especially love the effortless way that Rubab Arif has styled it. Minimal yet put together!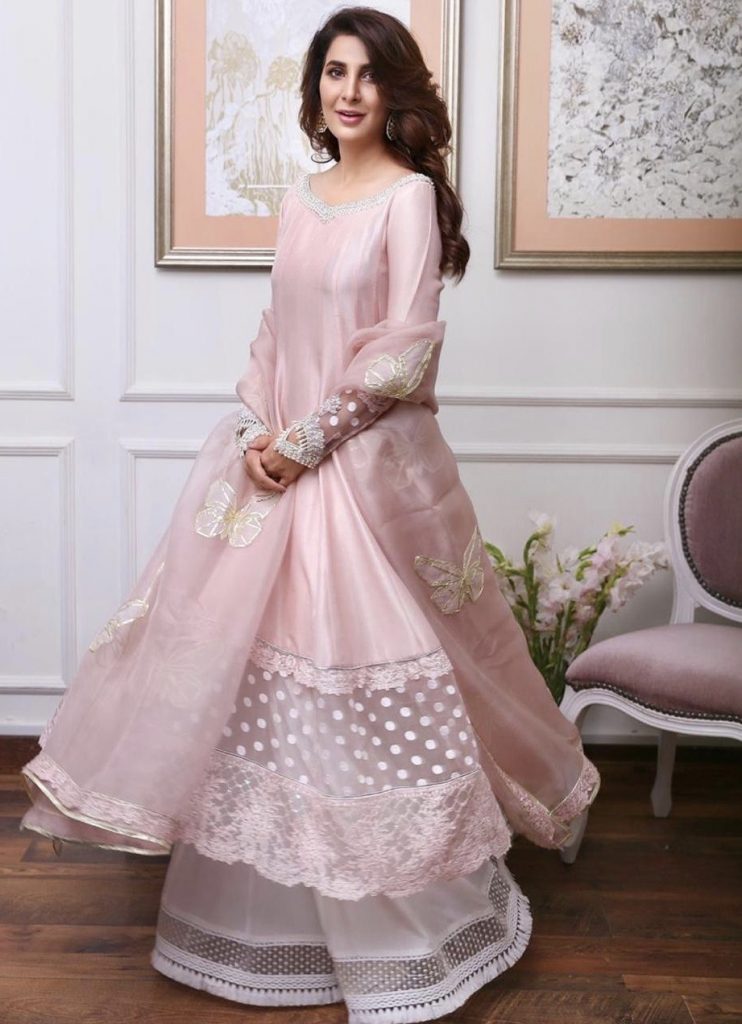 Momal Sheikh
If you know us, you know we love a simple white outfit more than anything else – and Momal Sheikh delivers, that too with style! She elevates her look with Dior pumps, and her Eid photos with her beautiful family.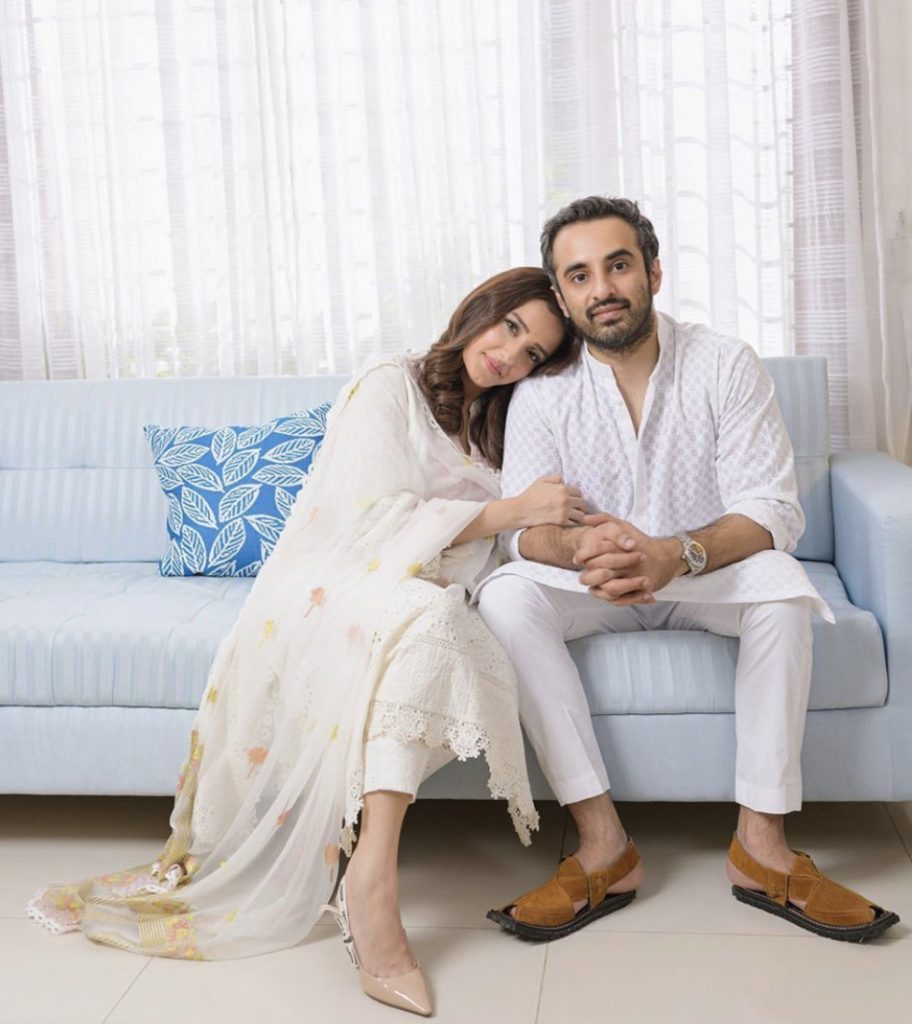 Sana Javed
Another beautiful white ensemble worn by the beautiful Sana Javed! This one is from Ansab Jahangir, and Sana pairs it with festive silver khussay and jhumkas. It's the ultimate Eid at home outfit!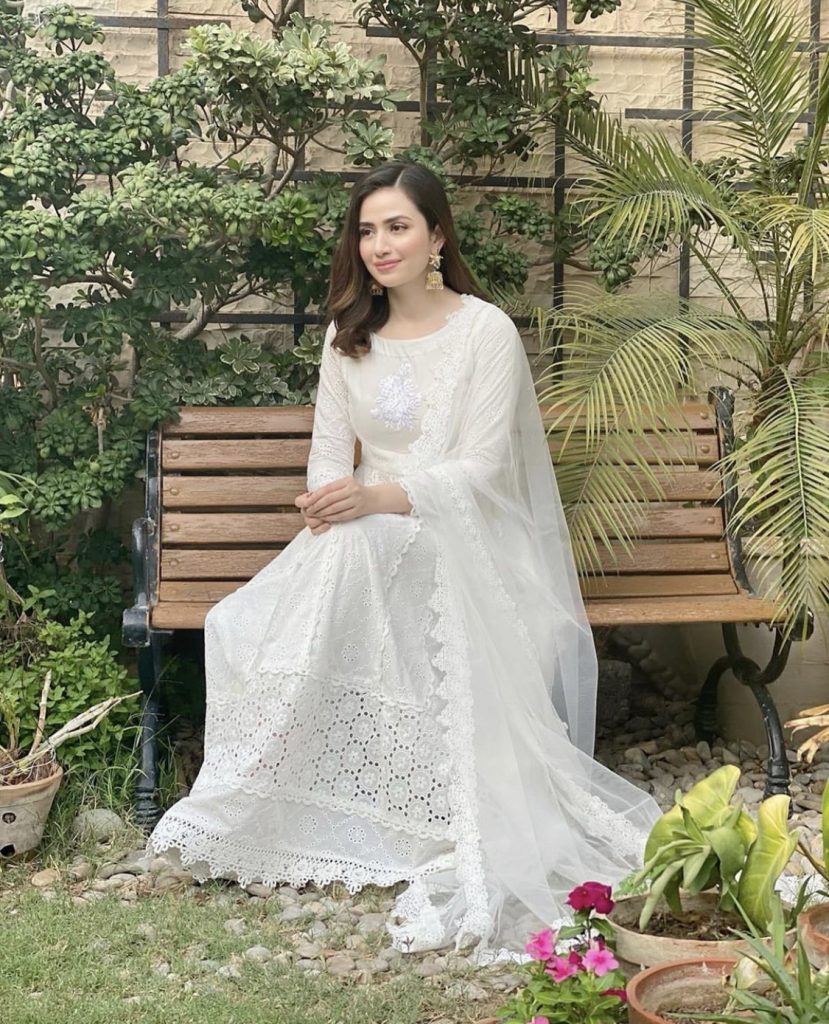 Mansha Pasha
Mansha Pasha picks a purple Farah Talib Aziz outfit for Eid. Doesn't she look beautiful? We love that she chooses to pull her hair back in a ponytail – definitely a styling choice we would agree on, especially considering the weather.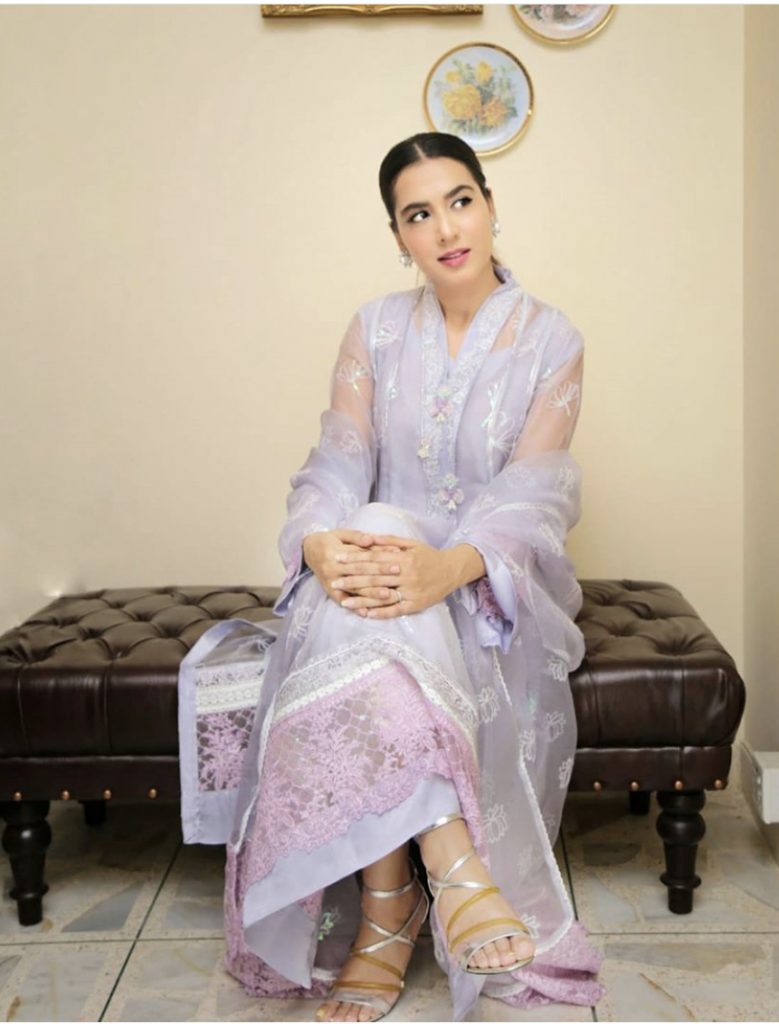 Aiman Khan
Aiman Khan serves us mummy-and-me style inspiration this Eid! The duo makes these lovely Faiza Saqlain outfits even more beautiful. If you haven't already guessed, our favourite part is the organza dupatta!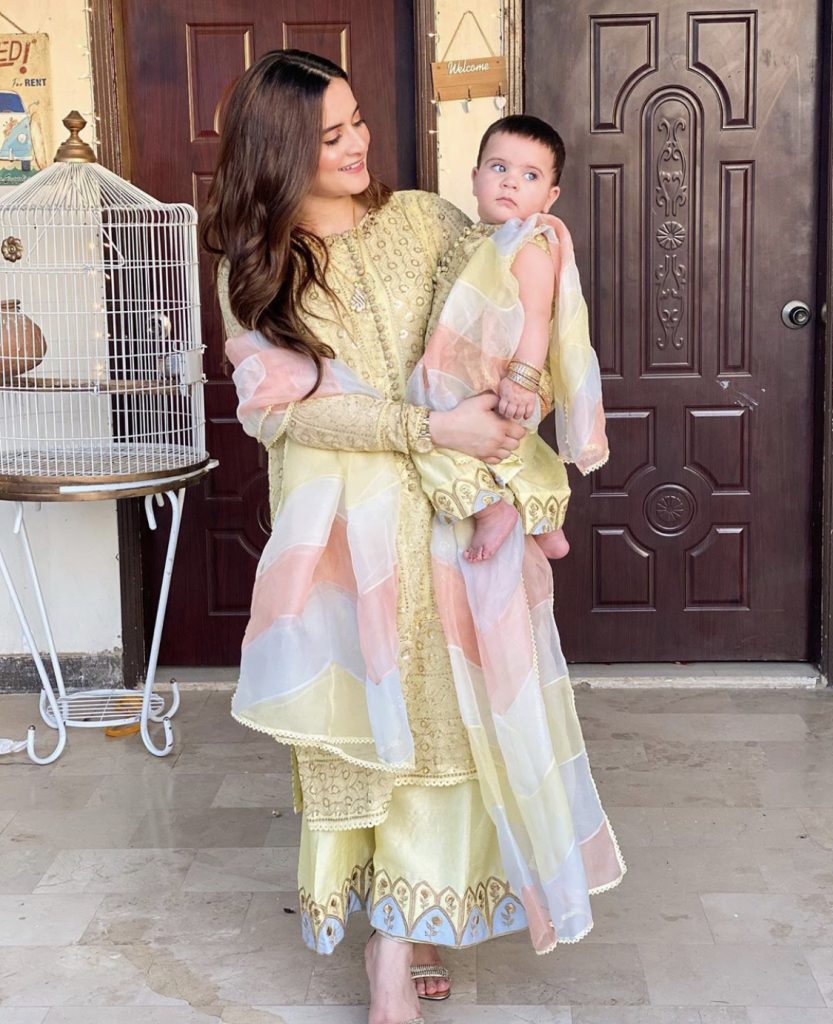 Rehmat Ajmal
This girl is as cool as they come, and her Eid look screams that even louder. We love that she tries something different and opts for a sari instead and also, we can't get enough of her jhumkas! Rehmat, mind sending those over?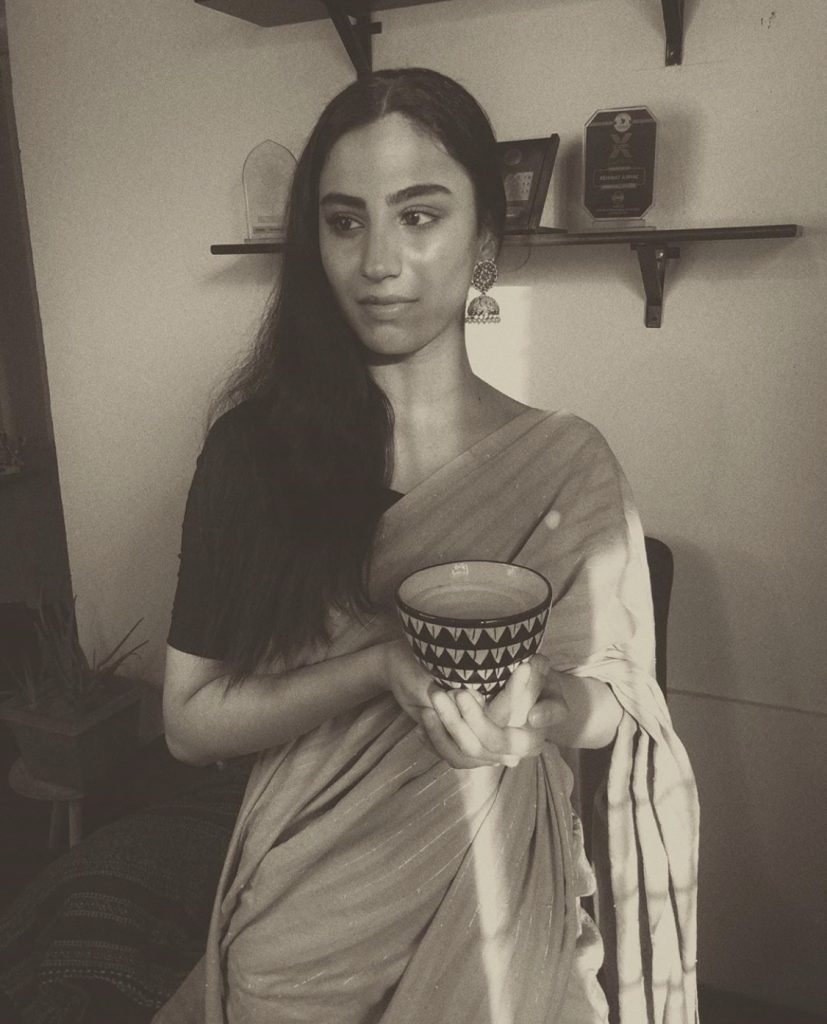 Ayesha Omar
This list would be incomplete without the very stylish Ayesha Omar. Ayesha picks a powder blue outfit with peach thread work and styles it with a peach dupatta, proving that mix-and-match is always a hit when done right!
[twl_embed link="https://www.instagram.com/p/CAm9a5qDxjE/"]
Kubra Khan
Matching your outfit's colour with your mom's is always a good idea! After all, Eid is all about family and togetherness, so why not apply it to your fashion choices too? Next Eid, take cue from the lovely Kubra and do the same with your mom or sister!