We don't know about you, but throughout quarantine, we've been scrolling through the feeds of all our celebs in order to quench our thirst for fashion. From Syra Shahroz, to Meesha Shafi – we've taken a trip down everyone's fashion looks. One of the people we've been loving for fashion inspiration is, Hareem Farooq. And the best fashion advice she's ever given us is to wear whatever we're comfortable in, regardless of one's body type. Scroll down to see the six outfits of this star that make us want to get out of our quarantine PJ's and into a trendy look. P.S – Happy birthday Hareem!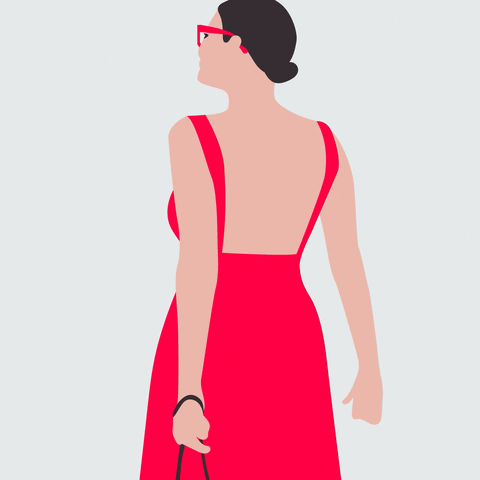 1. You Can Never Have Enough Bling
Most of us shy away from too much shine and bling. It's something that if done wrong, can tend to take away from the outfit. But Hareem Farooq shows us how good it can look when done right. The stunning sari she is wearing here is glimmering from head to toe and makes us instantly want to go online and add everything with bling into our cart. It goes to show that we should never be afraid to experiment and try new things with our style!
[twl_embed link="https://www.instagram.com/p/B8Y_8ALFZk5/"]
2. Black Is Everyone's Best Friend
Okay, we'll be honest with you. Our wardrobe needs more colour; it's full of blacks and neutrals. But when we see people look the way Hareem looks in this picture, we remember why we are so in love with black. An all black outfit can never go out of fashion, and if styled with black sunglasses as well the way Hareem has done, your look instantly goes from good to great and chic!
[twl_embed link="https://www.instagram.com/p/Byu1ZyxFnxh/?igshid=1tqla4u8zhk8n"]
3. Belt It Up
Most of us have flowy and loose dresses that we aren't quite sure what to do with. But, take a page out of Hareem's fashion book and cinch up your waist whenever you feel like your outfit needs a lil something. This metallic gold belt is the perfect thing to elevate this all black look!
[twl_embed link="https://www.instagram.com/p/B2v9oAiFmLi/?igshid=o3z32igls46g"]
4. Wear Neutral, But Make It Fun
It's easy to get bored with the usual neutral colours in your closet if you're wearing them all in the same way. But Hareem here proves that there's so much you can do with fashion! This beige look of hers is a refreshing take on the usual kaftan and ensures that her outfit is anything but boring.
[twl_embed link="https://www.instagram.com/p/B0z7TVElcEa/?igshid=3nljfdf95v3a"]
5. Play With Colours
Colours add life and fun to any outfit, but if you're scared of flaunting a colourful outfit, add colour the way Hareem has done here. Her pink demin jacket steals the show and instantly brightens what is otherwise a white tee and jeans. Plus, as Hareem has already proved, accessories change the game. Her sunglasses perfectly compliment the tone of her jacket and the purple earrings provide the contrast that ties her look together. We love it!
[twl_embed link="https://www.instagram.com/p/B2GRPHOlKDO/"]
6. Out Of the Box
Hareem evidently isn't scared to wear something different. What could easily look like just another maroon evening dress, looks so much better because of the off shoulder and cape sleeve combination!
[twl_embed link="https://www.instagram.com/p/B6GKUv8lxiN/?igshid=12ze0d8z4fgy7″]