For the past two months, we all have been spending a lot of time in our kitchens trying out new things. Whether it was the dalgona coffee fever or the banana bread craze, people have been experimenting a lot lately with their taste buds. The pantry based recipes are not only nourishing, but are a treat for sore eyes. Many of us have discovered plenty of kitchen hacks and quick snacks to keep our families and ourselves content during the lockdown period. Whether we seek inspiration from websites like Allrecipes, youtube channels like Food Fusion, or instagram bloggers, the good thing is we all are learning interesting meal ideas! Here are 5 comfort foods that you all can easily whip up for an iftari at home, or for your upcoming quarantine Eid: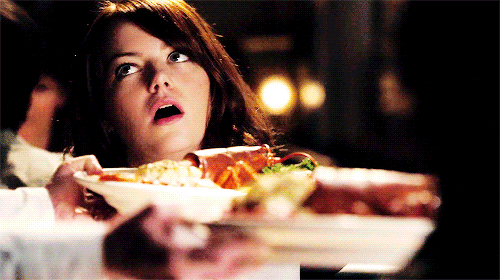 Who doesn't like potatoes? They can be added to any dish or served alone. Batata Harra are skillet potatoes popular in the Middle East and taste amazing. These Lebanese spicy potatoes can be fried or roasted, and then tossed in a flavourful sauce usually made with cilantro, garlic and crushed red pepper. You can improvise the spices if you like with whatever you have in your pantry! 
[twl_embed link="https://www.instagram.com/p/B-iEQrBFIH9/"]
2. Egg Salad Sandwiches by Thepmpmom
Egg salad sandwiches are traditional snack items for tea at almost every home. They are easy and simple to make, yet extremely satisfying in taste. The ingredients are available in your fridge right away so don't forget to add this to your iftar menu today. These delicious sandwiches are also a perfect substitute for a light meal or midnight snacking – yum!
[twl_embed link="https://www.instagram.com/p/B_SiyhEppH5/"]
3. The leftovers recipe by Spicespoon.
This is one dish that can be made as often as you like. We all have some sort of delicious leftovers lurking in the kitchen island somewhere. It's always best not to throw them away and instead, try thinking of inventive ways to utilise them such as through this recipe by Shayma! 
[twl_embed link="https://www.instagram.com/p/B_e9qJEABuI/"]
4. Crispy Garlic Fried Chicken by Marium Hosein.
Crispy garlic fried chicken can tantalise your taste buds like nothing else. Plus, it's a wholesome dish that doesn't take too long to cook. Also, how good does that look? If you haven't yet been motivated to cook, this picture is sure to get you in the kitchen!
[twl_embed link="https://www.instagram.com/p/B_Xg2u3Jf6e/"]
Saved the best for last. This divine delicacy can be eaten with or without any special occasion; it simply brings joy whenever you eat it. We are definitely reserving this one for Eid. This heavenly carrot dessert is known to be a tradition for Eid in many houses, and everyone has their own way of making it. But if you're looking for a recipe, we definitely recommend this one. Our advice: adding nuts only makes it better!
[twl_embed link="https://www.instagram.com/p/B60be1RBs5y/"]