Syra Yousuf is a an actress, mother and if you didn't already know, quite an expert when it comes to style. Her instagram is proof that whether it's ruffles, bright colours, clashing patterns or baggy pants – she can look good in just about everything. If you're looking to take inspiration from someone's style, we would definitely advise taking a few cues from her. Scroll down for some outfits that we think prove she can pull anything off. Oh and happy birthday Syra!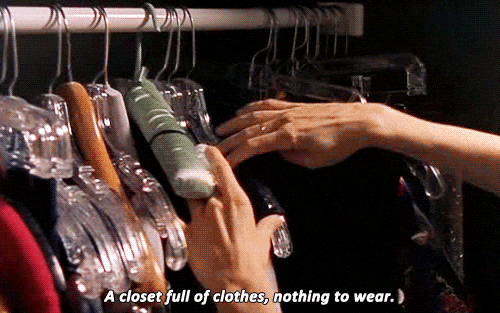 1. An All Sequinned Outfit
Glam should be Syra's middle name because she does it so well. Carrying a head-toe sequinned outfit can seem daunting, but Syra proves that is possible to do. There is something uber stylish about a sequinned cape with a crop top and trousers, so for your next night out, ditch the dresses and boring pants. This look should inspire you to experiment with your outfits.
[twl_embed link="https://www.instagram.com/p/BzDYt_hAmYK/?igshid=3lc719x101ol"]
2. Laidback Chic
Ever thought about pairing your laidback trousers with your chic office blazer? Neither had we! But if there's ever a time to be adventurous with your looks, it's now. Syra proves that you can reach a compromise between your formal and casual wear in a way that amps up the whole outfit. And who said you need a suit to feel powerful? Syra looks ready to take on the world over here with just a blazer and some confidence!
[twl_embed link="https://www.instagram.com/p/BkGe3m2nISU/?igshid=c9au5lpnks2h"]
3. A Ruffled Skirt
Very few people would be able to pull of a skirt with as much volume as this one, but by pairing it with a white shirt, Syra manages to tone down the whole look. Tying the shirt into a knot also added an extra dimension to it, and is a fashion tip one should definitely take from Syra! If there's any outfit that should inspire you to have a little fun with your clothes, it's this one.
[twl_embed link="https://www.instagram.com/p/B8Ij-F0pjiU/?igshid=1tiieaymygnl4″]
4. Contrasting Colours And Baggy Pants
We don't know about you, but we find yellow extremely difficult to wear. It's a colour that requires a delicate hand. Too much of it and you run the risk of the colour overpowering you. However, Syra's outfit here has the perfect amount of yellow and its contrast with the military green pants balances it out! Plus, the baggy pants with the tighter silhouette on top actually makes for an attractive pairing.
[twl_embed link="https://www.instagram.com/p/BvV1MUHgTG-/?igshid=cb5r3agtfoic"]
5. A Fusion Look
Rules need to be thrown out the door when it comes to fashion. For example, who ever said that you can't wear our traditional desi fashion with a western twist? Syra stunningly pulls off an ethnic printed jacket over what appears to be a tucked in shirt and trousers. Next time you're confused about how to wear your boring white shirt in a fun way, steal some tips from Syra!
[twl_embed link="https://www.instagram.com/p/B7_eHzWpSKh/"]
6. A Sheer Look
One needs to be cautious when dealing with sheer materials and mesh, but Syra does it boldly, yet subtly – if that's even possible! By going for an all black look with an oversized jacket, Syra is able to downplay the sheerness of her outfit. This can be a useful style tip for those who are looking to dip their toes into the sheer trend.
[twl_embed link="https://www.instagram.com/p/BkmnQ5LHSIM/?igshid=s21emicp6nv9″]
7. Frilled Out
Some people can pull off frills effortlessly, others seem to struggle a little. Syra is evidently a part of the former category. Having her hair up while wearing this frilled off-shoulder shirt, elongated her neck and made the frills stand out without overwhelming her – keep that tip in mind next time you want to sport a frilled outfit!
[twl_embed link="https://www.instagram.com/p/Bc9nmKihqb3/?igshid=nbkte1uultl8″]
8. The Winter Essential
A shawl with detailed work or embroidery is an essential for anyone's winter wardrobe. It can be paired with so many different things and can glam up any plain shirt. Plus, they are perfect for weddings. Over here, Syra adds some colour to her dark outfit with this breathtaking shawl. It's just the right amount of print that doesn't clash with what's going on underneath!
[twl_embed link="https://www.instagram.com/p/Br5C4zXgMsw/"]