For many of us, the coronavirus has completely altered the way we conduct life. It restricts our movements and consequently, our activities and relationships. The things we considered routine such as going to the gym or hanging out with friends, can no longer be considered as options. Social distancing is what currently controls our life and while it means that we can't interact or engage in the manner that we would like, it doesn't have to mean that we aren't connected with each other, or with ourselves. Scroll down to read the ways in which you can stay connected to your friends, your co-workers, your parents, your significant other, yourself and even strangers!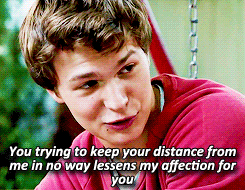 1. With Yourself
This is a stressful time in so many ways. If you are someone who gets anxiety or simply overthinks, this situation is bound to affect you. Or maybe you're someone that is constantly refreshing the news to get as much information as you can – either way, you need to give yourself a break from it all. Connecting with yourself is as important as connecting with other people, if not more.
Meditation
One of the most popular ways to connect with yourself, is through meditation. Meditation can mean something different for everyone. It's synonymous with mindfulness and inner peace, and is meant to alleviate one's stress and anxiety. This could be as simple as documenting your thoughts in a journal, or practicing some breathing exercises. If you're someone that's new to this, apps like BreathGuru and Breathwrk can talk you through the process. Similarly, if you're in need of some guided mediation to help calm your nerves and maybe put you to sleep, apps like Calm can prove to be helpful. Find your rhythm and remember, focus on the positive things in your life in order to help get you through this!
Exercise
If you're someone that went to the gym on the regular, this quarantine will greatly affect you. But instead of letting that stop your progress, try to work out at home. You don't even need equipment in order to get an amazing workout in! There are great youtube workout routines by professionals that you can follow in order to keep yourself active and fit; some of our favourites are MadFit and Pamela Reif. Alternatively, if you had a trainer, it might be worth a try asking him/her if they are willing to have sessions with you via skype or zoom  – whole yoga classes can be held through zoom also!
Do Things That Interest You
This is an obvious one, but it's surprising how many of us don't do this even when we have all the time in the world and are quite literally stuck at home. Yes, we'll binge watch that netflix show we've been meaning to watch or play online games, but we don't always focus our energies on the other things we love. It might also be worth trying out a new activity. Paint something, write the book you've been meaning to write, sketch out that business plan, learn an instrument online, brush up on your makeup skills, sing to your hearts content – do the things you've been meaning to, but didn't have the time to before. There's no better way to get to know yourself than by putting yourself through new experiences!
Other Forms Of Self-Care
Self-care doesn't always mean the same thing for everyone. Make sure that you find what works for you. It could be as easy as developing a skincare routine, taking a bubble bath to re-energise yourself or lighting a candle, but make sure that you are doing what you think is the best for you. Focus on positive thoughts during this time and try to turn this self isolation period into a self-reflective one.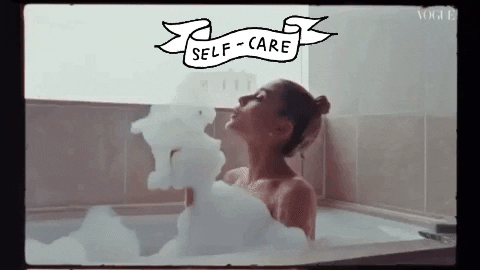 2. With Your Friends
Social distancing means not being able to hang out with friends, but that doesn't have to mean you aren't connected to them. In the digital world we live in today, it's so much easier to keep friendships alive. Every time you miss them, try to think of what exactly it is you're missing about your friendship. If it's conversation, a game night, or even just a working out buddy – try to find an online solution.
Play Online Games With Them
This is the one time you can engage in online games without feeling too guilty about it. If you and your friends are into video games, catch up over a game of fortnite, or whatever your go-to game is. And if you're someone who misses game night, download Ludo Star, Psych or any other of the many apps available that will momentarily make you forget that you aren't sitting in the same room as your friends.
Video Call
This is the obvious solution to any kind of long distance (even if it's with someone living a few minutes away from you!). You can facetime your best friend throughout the day, but if you're missing the whole group, create a zoom meeting room and send them the link! Nothing can replace someone's physical presence, but filling the room up with their voices can help you feel a lot better. You can also bring back Houseparty and spend the night talking away – plus the app now lets you play games together, while on call!
Work On Your Communication
Like any other relationship, you and your best friends could also potentially have some unspoken problems. Take this time out to think about your role as a friend – what can you do to be better? Is there something that you've been meaning to talk to your friend about, but haven't been able to make time for? Now is your chance to talk about all those things, but remember to do so in a positive and constructive manner. Now's not the time to pick an argument – we all need each other!
Plan Activities With Your Best Friend
Do you both like baking, or experimenting with new things? Pick out a recipe with your best friend and try it out together while being on facetime. You might not physically be with each other, but that doesn't mean you can't still do things together! You can even get on video call and have a work out session with them, or create a collaborative playlist on spotify to jam to together. There are so many ways to stay connected so don't worry, your friendship will survive this.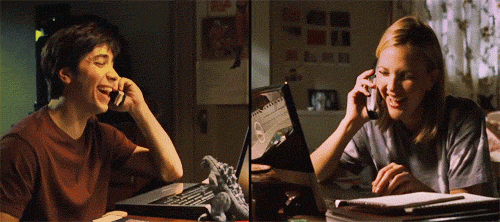 3. With Your Boyfriend/Fiancé
Not being able to see your significant other is probably one of the most difficult things about social distancing, especially if you're used to spending a lot of time together. But treat it as a long distance relationship and try to do things that will keep the spark between you alive.
Set Up Online Dates With Them
In the same manner you can do things with your friends, your significant other can be a part of many of your daily activities. You could even plan a movie date with them – arrange for both of you to have the same food, set up Netflix Party and put on a movie! This cool chrome extension synchronises video playback and has a chat feature which makes it so much easier to enjoy a long (or short) distance movie night. You could even both sign up for a short online course together or download duolingo and learn a language.
Ask Them Questions
Okay let us explain. You obviously know a lot about your significant other, but do you really know everything? New York Times came up with a list of questions that you and your significant other can ask in order to deepen your connection with each other. You could even personalise it and add some questions that you have been meaning to ask them, but haven't gotten a chance to.
Remember Why You Love Them
No matter how much you love someone, it's easy to take someone for granted when they are always there. Take this time to remind yourself of all the reasons you appreciate this person. Maybe you could make a list of 5 different things every few days. What are the 5 things they do that make you laugh? What are your 5 favourite memories together? What are the 5 things they do to make you feel better whenever you're having a bad day? It could be as simple as listening to you rant, but it's important to be aware of these things.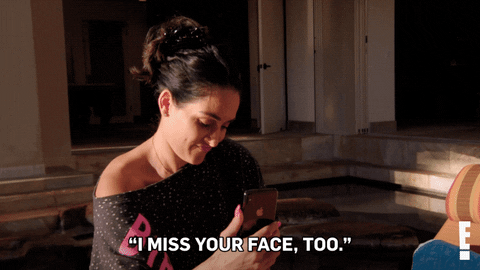 4. With Your Co-Workers
The people we have contact with the most on a day-to day basis probably, are our co-workers. They are the people we rely on to get us through the work day, and to decrease our stress. Staying connected with them is important not just to get the work done, but also to not let the work get to us.
Arrange For Conference Calls/Work Meetings
Applications and softwares that are designed to assist one in working from home are thriving currently. Arrange work meetings with Zoom and catch each other up on your progress and to-do list for the day. Slack is another efficient way to ensure that your conversations are productive and that despite not being able to see each other, you're able to participate in discussions and work as a team.
Motivate Each Other
Keeping each other in the loop regarding your progress means you can keep a check on your team and encourage them to achieve their goals for the day. It's something everyone unconsciously probably does, but during social distancing, it's important to make a conscious effort to do this. Working from home can often make people lazy or complacent, but having someone to support you through this can be just the push you need to get your work done. Plus, it will help to strengthen the overall morale of the company as well!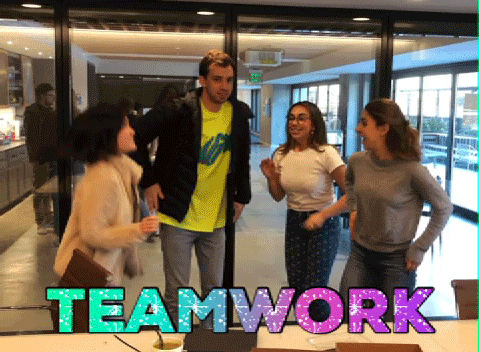 5. With Your Parents
Due to their age, our parents are a lot more vulnerable to the virus than we are. It's important to be wary of that and to take measures that ensure their safety. But there are ways to still stay connected! After all, they are in this quarantine with you. However keep in mind that if you really are sick, it might be better to avoid them altogether.
Join Them For Meals
You can do this while maintaining your distance, and it's something your parents will greatly appreciate. Most of us get so busy with our daily lives that we don't always sit together with our family for meals, but now might be the time to change that. It's a great opportunity to have some conversation, while enjoying a good meal. After all, don't they say that food is the best thing to connect over?
Show An Interest In What They Like
We don't always have the same interests as our parents and that's okay. But while you're spending so much time at home, it might be worth engaging in some of the things they like doing. Watch that drama serial with your mom, fill out a crossword puzzle with your dad, or participate in a healthy debate with him. Parents would even just appreciate you taking out time to have a conversation with them!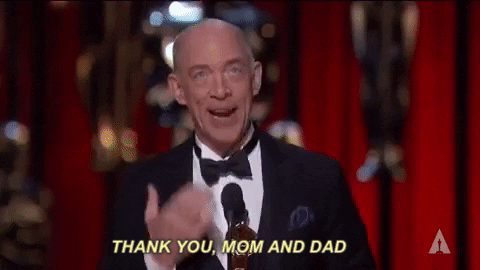 6. With Strangers
We shouldn't be interacting with strangers in a social setting during this time, but that doesn't mean there aren't still ways to be kind to them and making them feel connected.
Be Generous
With the spread of this virus, many people are suffering and are not privileged enough to afford some of the comforts that most of us have. One of the ways to make them feel connected is to do an act of kindness towards them. It will increase their feeling of self worth, while having a direct impact on their life. Orange Tree Foundation and Robin Hood Army are working to provide ration packs to many of the unemployed and needy families, so donating to them or letting them know of a deserving family is one of the many ways you can connect to a stranger!
Smile At Them
If you do have to go out during this time, try to be as kind as possible to those you see. Never underestimate the power of a smile or offering some warmth to a stranger. Everyone is stressed about multiple things right now, but it helps to know that we have each other to get through this.