The way we dress is often a reflection of our mood and personality. Your choice in outfits plays a big role in the vibe you give out – sometimes it can be feminine and girly, but sometimes you might want it to be dark and edgy. To make sure you have a wide variety to choose from, we've created a list of the seven kurtas you need in your wardrobe for all your moods. Take a look!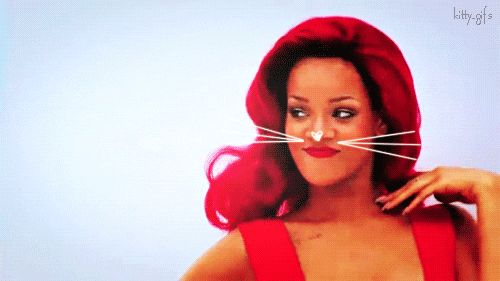 Glamour Puss
On days you're feeling uber glam, this Ammara Khan outfit will perfectly depict your mood. The soft pink-gold colour is super trendy and the fabric is delicate and decadent. You'll definitely feel like a million bucks when you put this on – whether it's for a soiree or just a pick-me-up!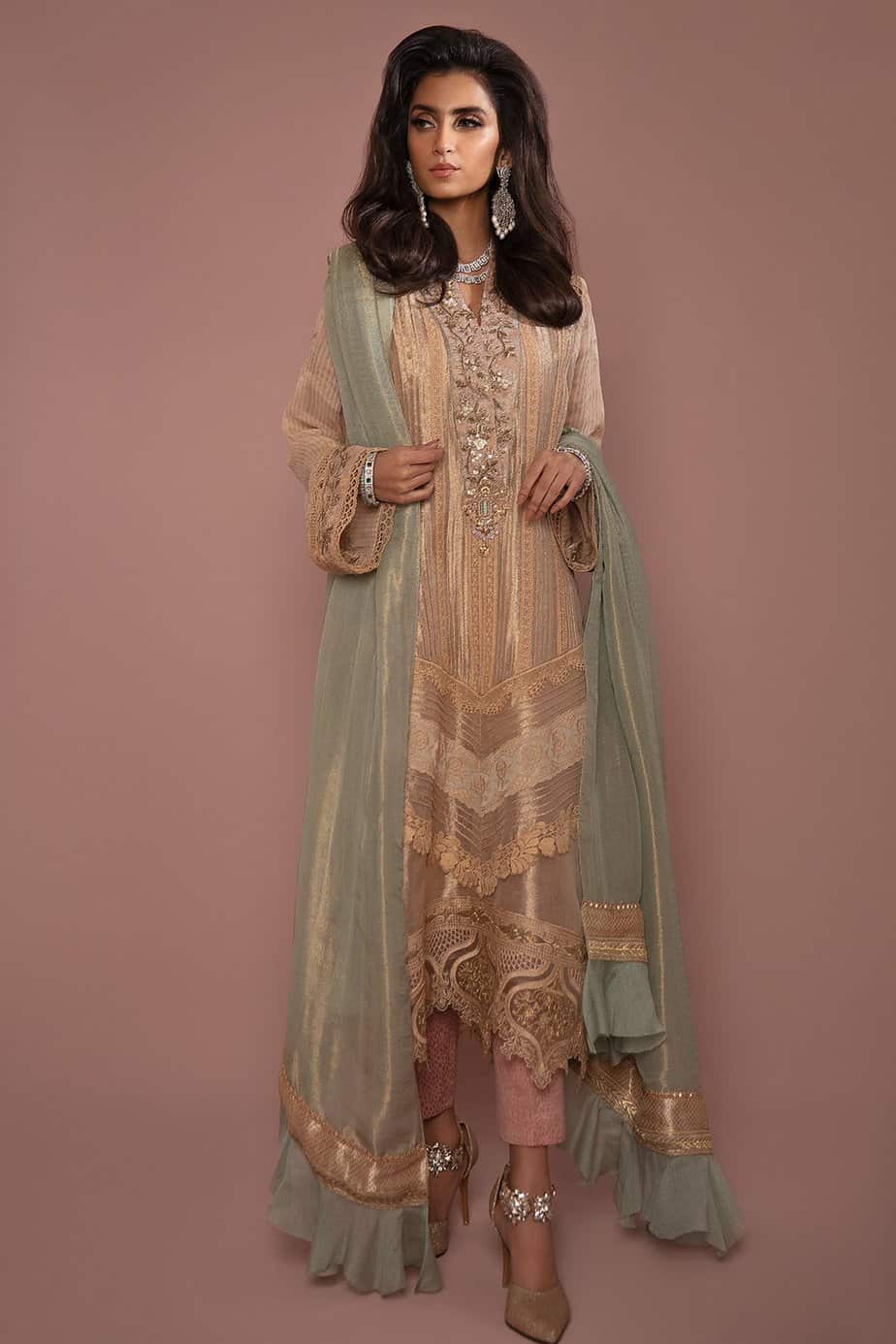 Tribe Vibe
Somedays you want to keep your look clean and simple but still want to show off your edgy personality. This asymmetrical kurta from Chapter 2 is perfect for just those days. The funky hemline and embroidery add tons of personality to the look, plus this can be easily dressed up or down or sideways – the world is your oyster!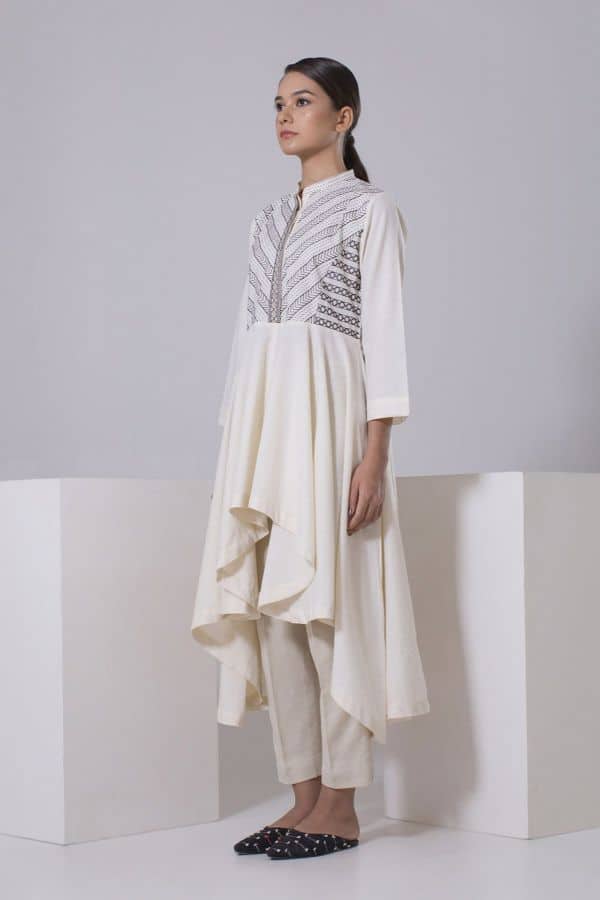 Coming In Hot
A bright fire-engine red is the perfect shade for times you want to be the centre of attention – because why not? The great thing about this silk Farah Talib Aziz shirt is its versatility. You can pair it with gold, beige, black, grey, red or even pink! Trust us, this a must-have in your wardrobe.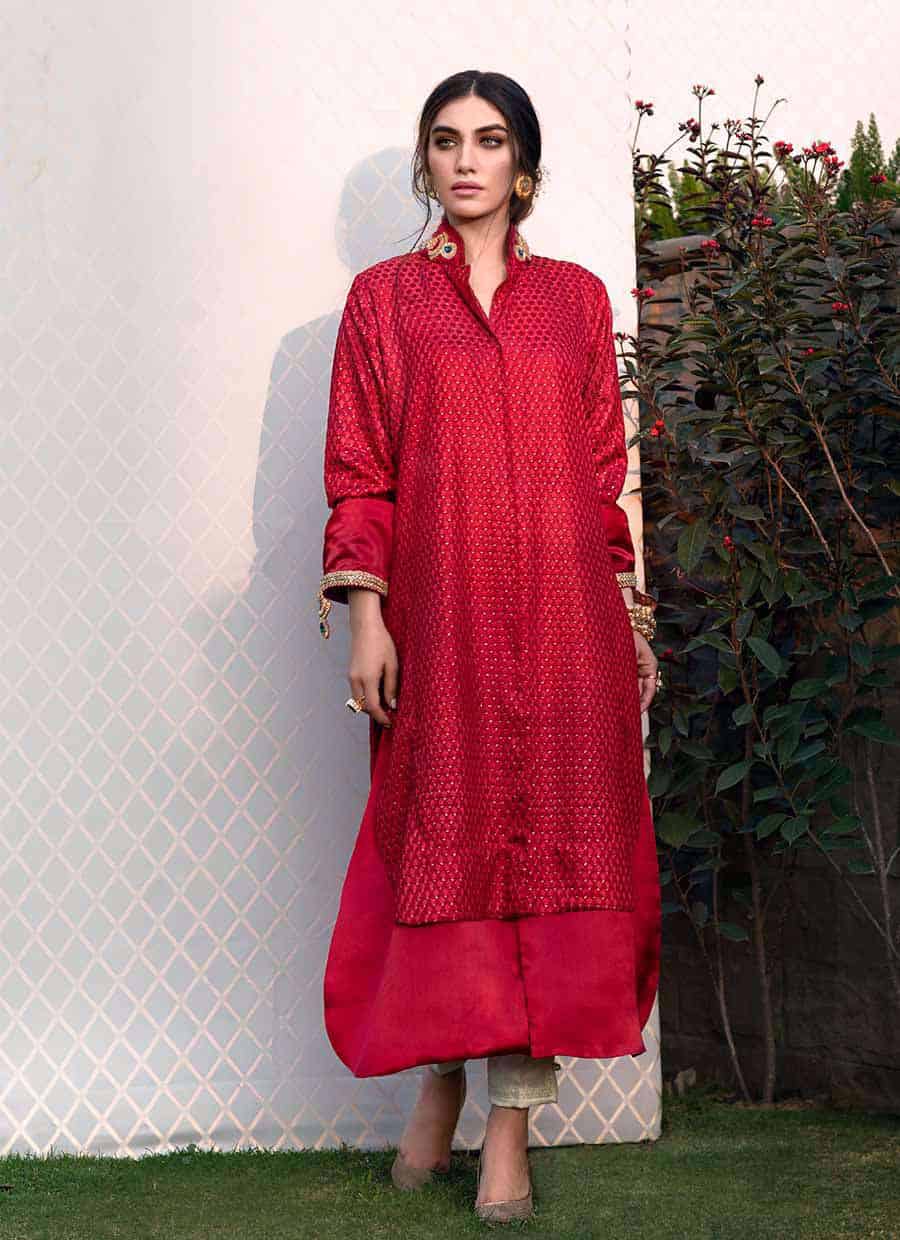 Summer Lovin'
A comfy, breezy kurta is essential in the summers, especially for days you have a million things to do and want to be as comfortable as possible. That's why Khaadi always comes in handy with their amazing selection, like this true blue printed kurta. It's a cool shade that's perfect for the summer months and will make you look good no matter what you're doing.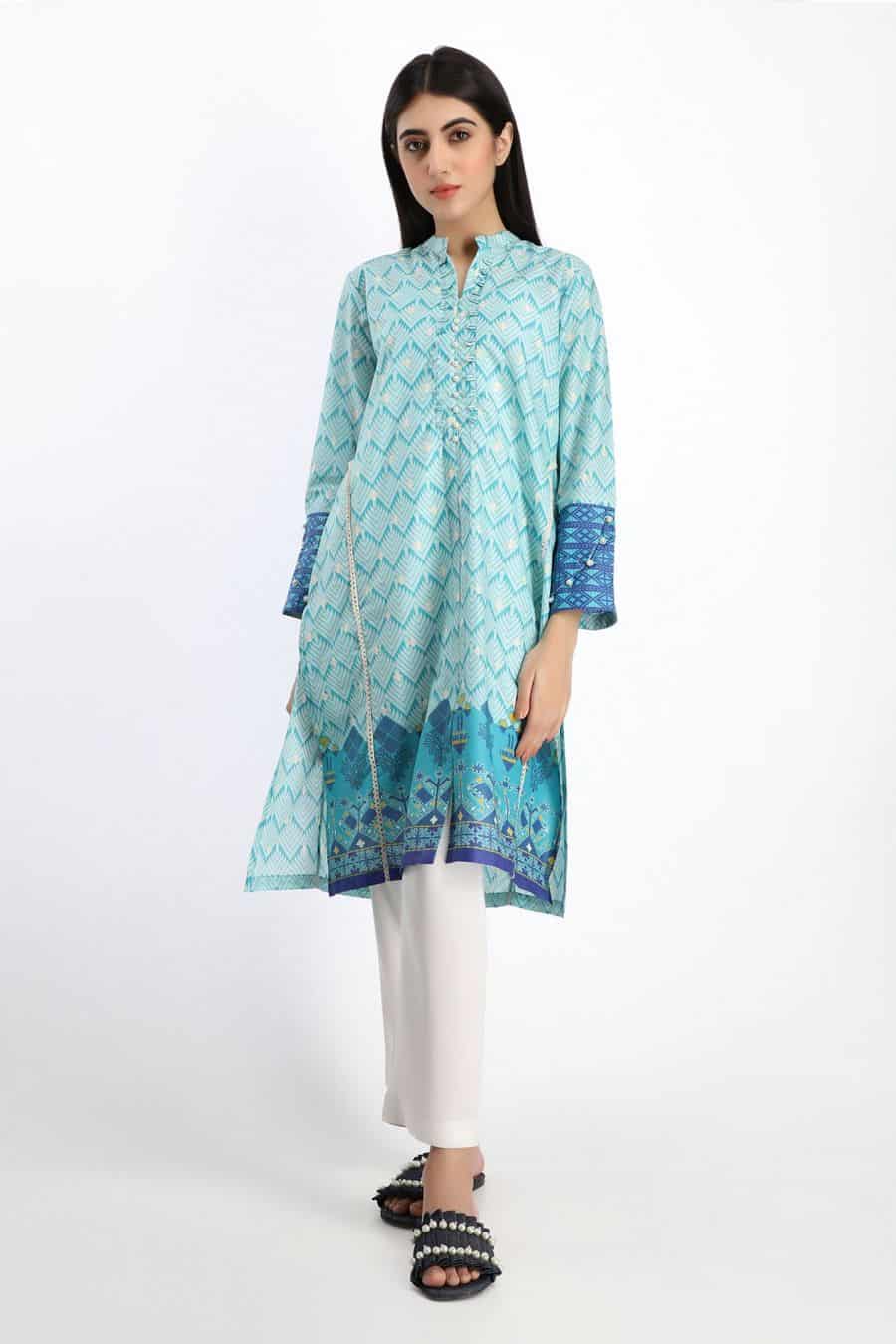 Funky Monkey
If you really want to bring out the quirky side to you, there is no better option than this bold lime kurta from Zaha. It's bright, it's out there and it will definitely make a statement! Our favourite part is the print, and how little you need to do with it. Pair it with a neutral shalwar or even jeans and sneakers for a head-turning look!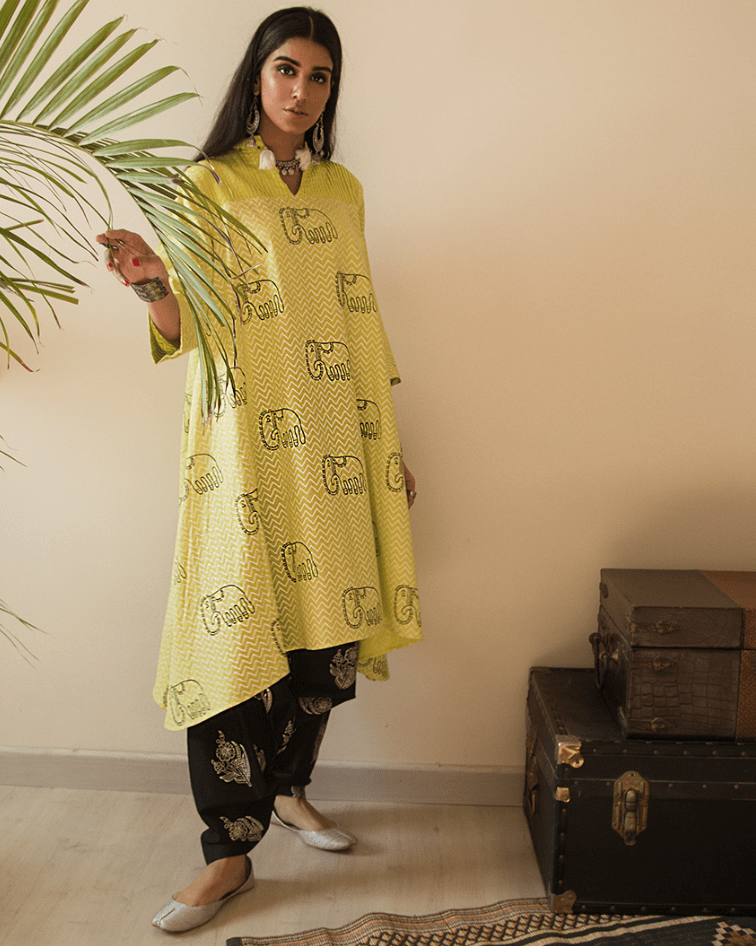 Petal Princess
Block print is one of those quintessentially Eastern prints that we absolutely love. This pastel pink block print shirt from Zara Shahjahan will definitely bring out that desi kudi side of you! It's also super feminine and perfect for a dholki or a family dinner.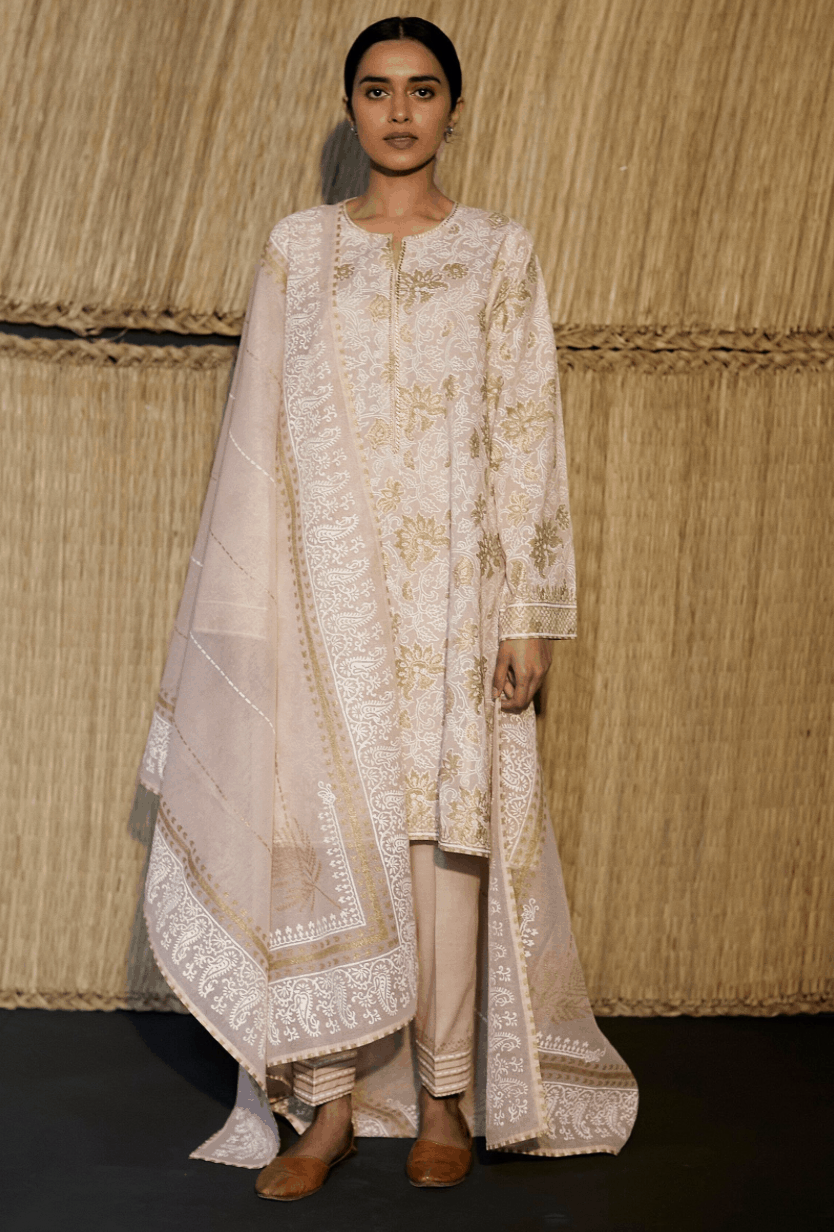 All White Everything
You can never go wrong with a classic white kurta and that's a fact. It's perfect for all kinds of occasions – whether it's running errands, a brunch with friends or a day at the office. And it's also versatile enough to go with whatever mood you're in. This Misha Lakhani one can easily be dressed up or down and is your go-to for days when you can't be bothered. You can't go wrong in this – need we say more?