Summer is here and that inevitable dread of the scorching heat is setting in. But we believe it's time to rejoice – because summer means lazy afternoons, beach trips and a complete wardrobe revamp! Sapphire just launched their 'Summer Calling' collection and we're obsessed – with the name and the clothes. And with outfits starting at just Rs. 990 we'll definitely be stocking up. Here's our shortlist of 6 outfits perfect for every mood and occasion. Summer just got way more fun!
Strong Crimson
You can't go wrong with a classic color, such as this deep red outfit, with a contrasting dupatta. It's perfect for a day at the office when you want to say a little bit more with your outfit. Opt for a classic silhouette, such as a straight kurta and cigarette pants, to make sure you're comfortable throughout the summer and still make a bold statement!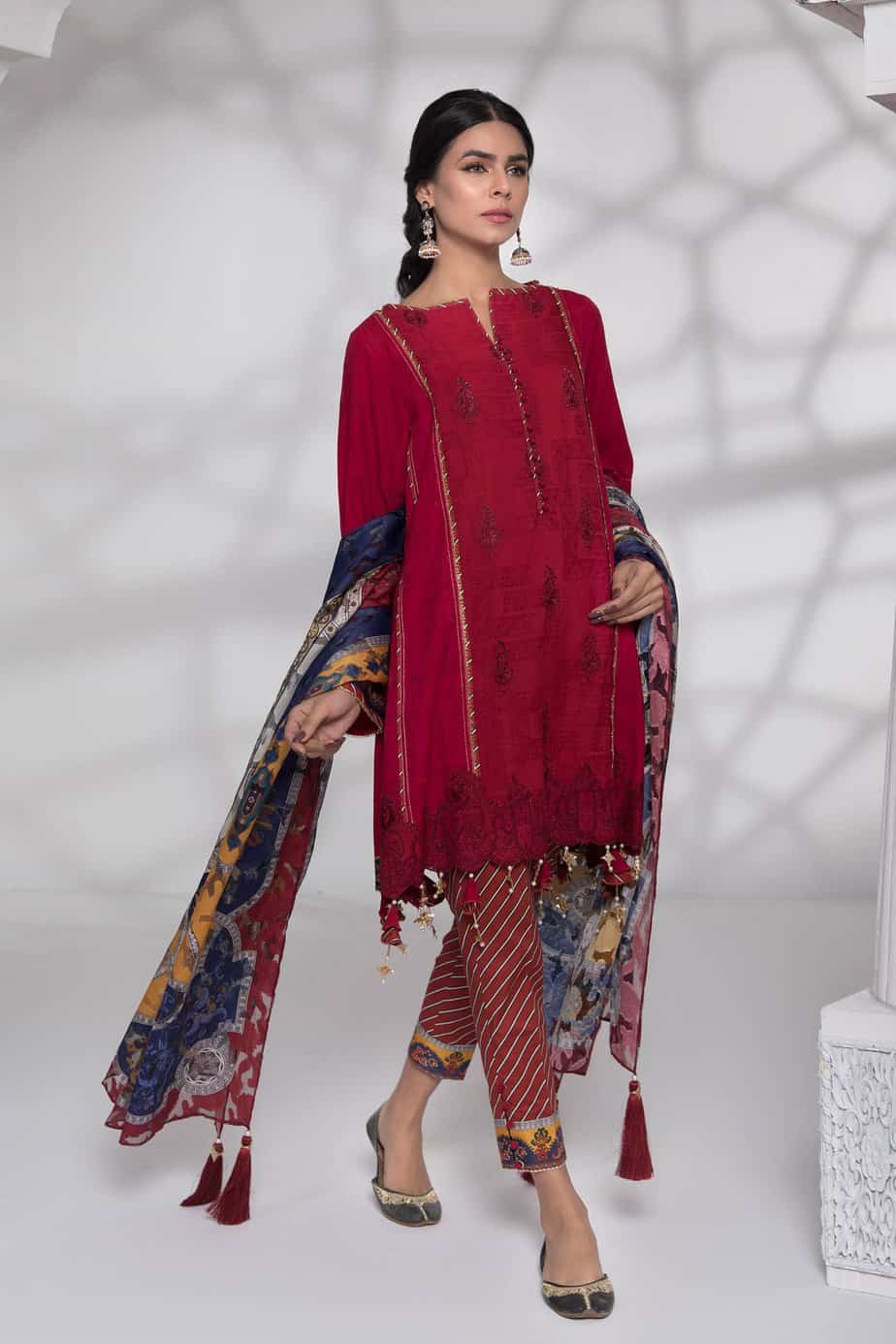 Sheer Delight
The best way to keep cool in the summer, in our opinion, is to don colours that reflect a cool vibe. Pastels are our favorite way to do this and it doesn't hurt that they're also quite on trend! This pale pastel blue immediately makes us think of a cool breeze on a crisp day – who doesn't want that in the summer? Pair the outfit with simple silver jewellery to keep the look fresh and elegant.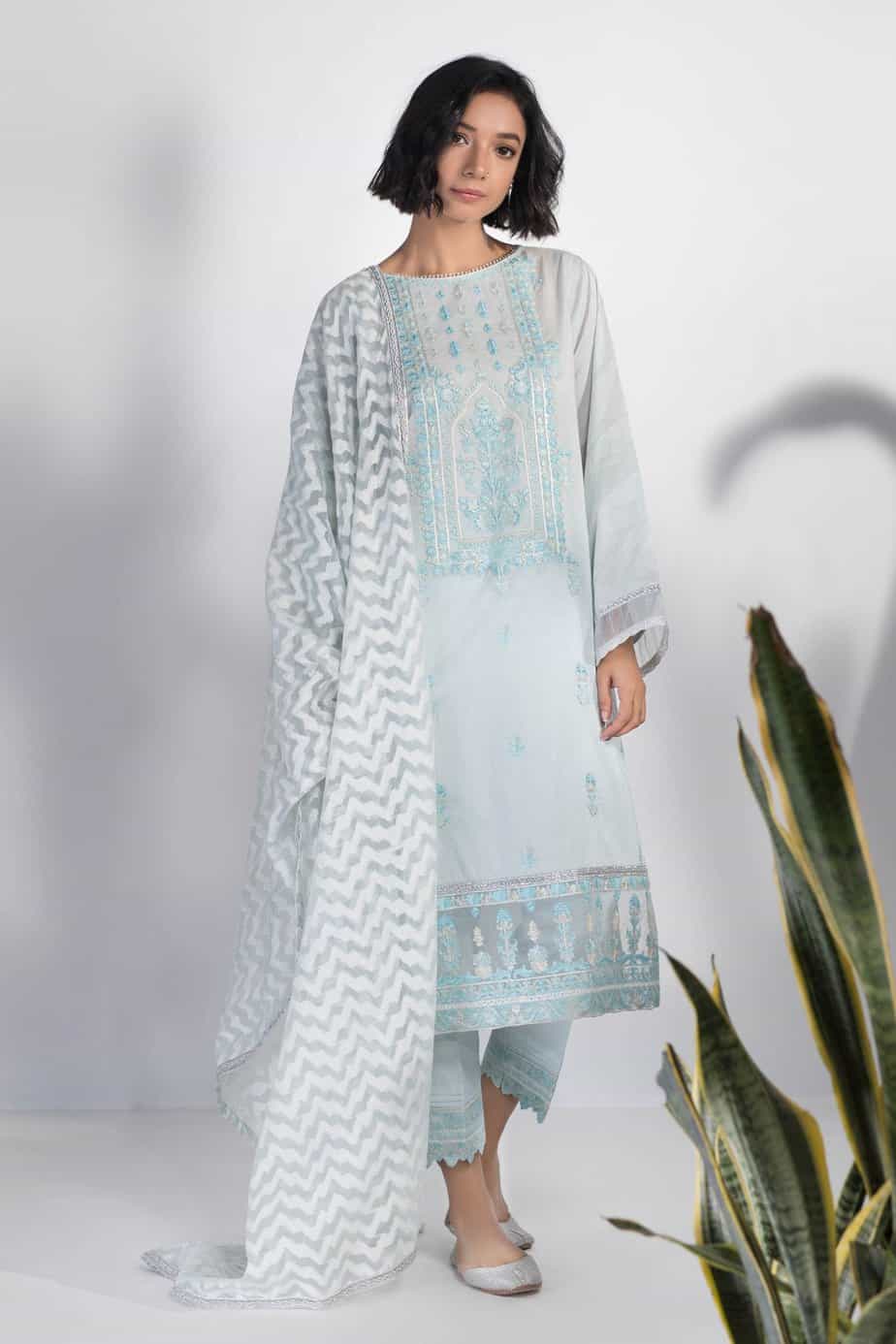 Fleur De Lis
If there's one colour you can't go wrong with all year round, it's pink! Jewel tones and deeper hues work great for the colder months but summer is all about those softer tones. Our top pick is this gorgeous floral ensemble in a strawberry pink shade. It's honestly like being in a field of flowers. It's ultra feminine, so pair it with some strappy heels and soft makeup for a truly ethereal look.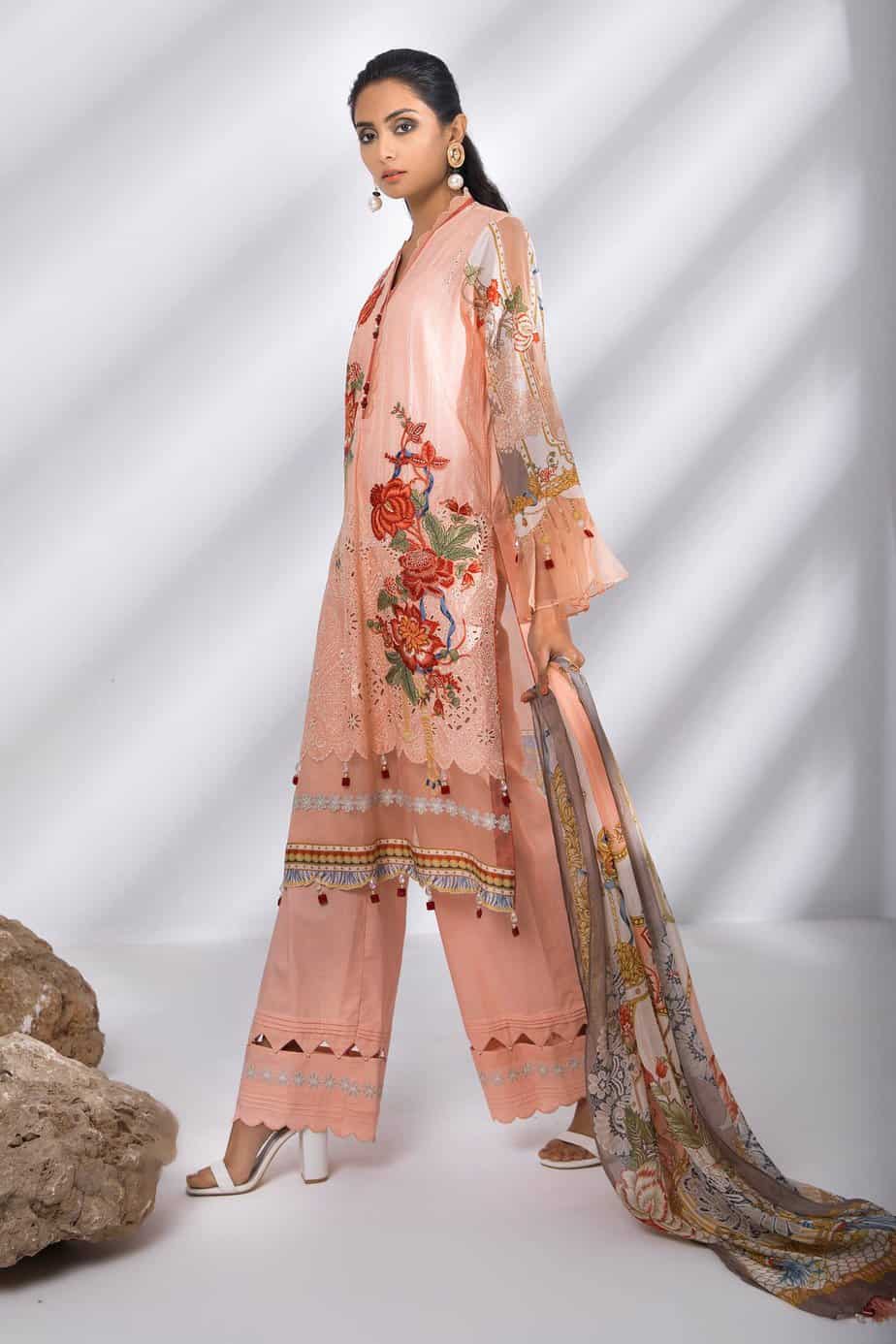 Peachy Punch
The best thing about summer is undoubtedly summer vacation. It's all about hanging out with friends, late nights and just having a ton of fun. And nothing speaks fun like this vibrant coral number. It's a great accompaniment to any vacation activity you might have going on – whether it's a day at the beach, a shopping spree with friends or even a movie date night! Add some funky jewellery to complete your look and you're good to go!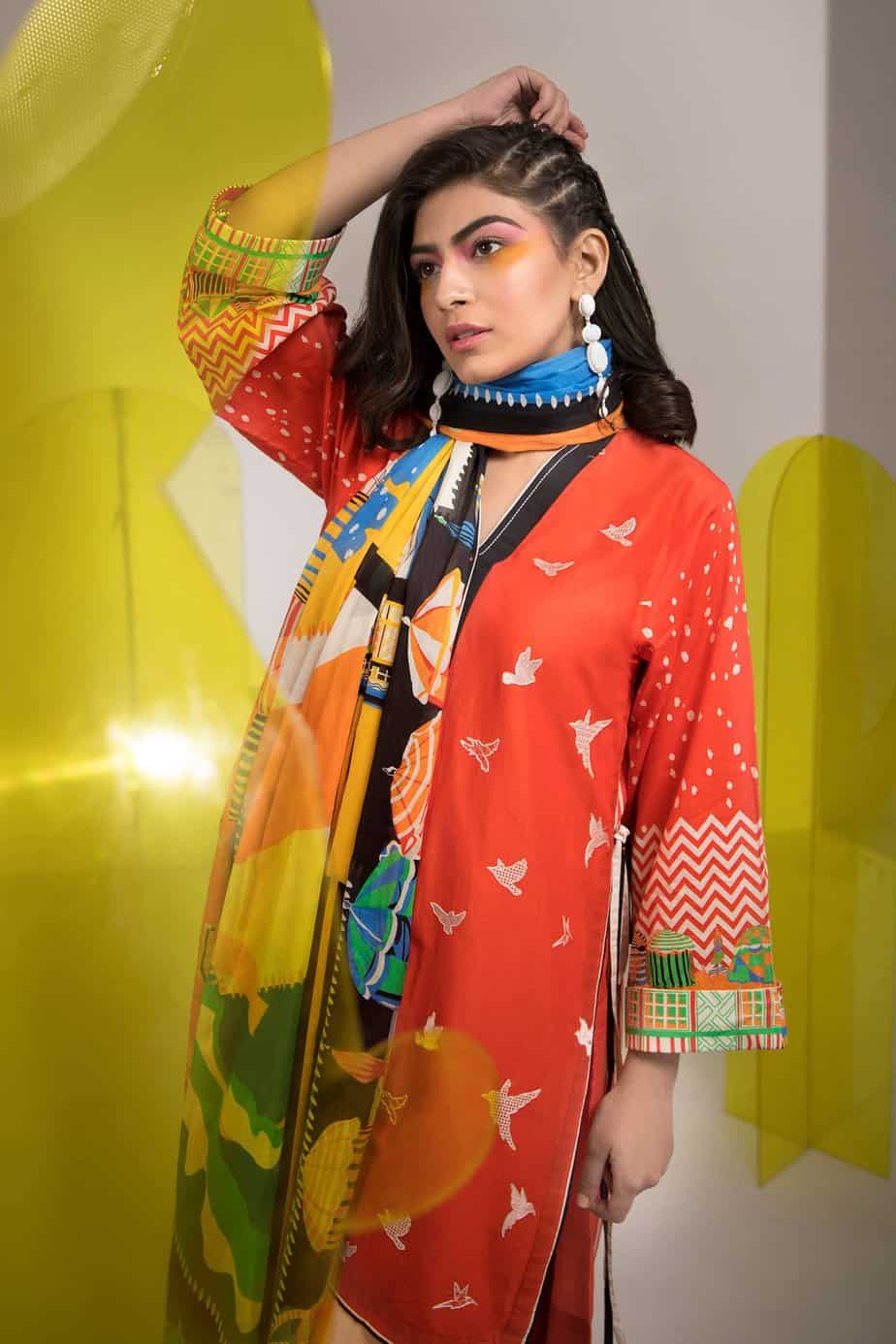 Ethnic Twist
Not everyone can have a full blown vacation in the middle of summer, though, especially when you're working. But that doesn't mean you can't express those summer vibes in your everyday outfits! We love the blue and pink combination on this outfit, which would work extremely well for the office. Style it with either a solid shalwar or culottes for a comfortable and breezy look. Trust us, it'll make your work day better!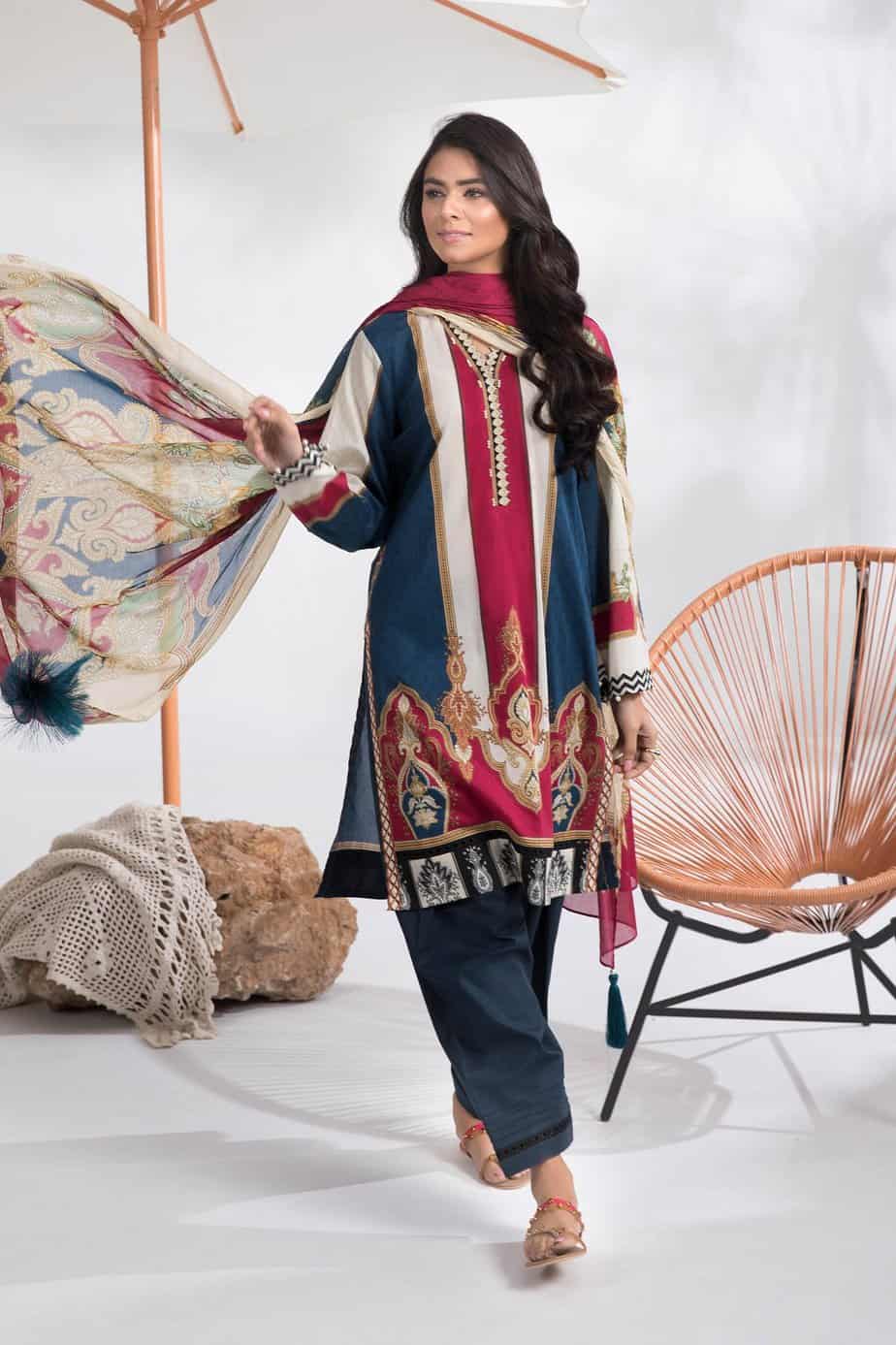 Mellow Lavender
While winter weddings reign supreme, there is something to be said about summertime shaadis. Most people are on longer holidays so there's double the fun to be had! However, nobody wants to wear heavy, formal outfits in the horrible heat. But Sapphire has given us options that solve that problem completely, such as this lavender number that has our hearts! Pair it with traditional gold jewellery to complement the gota work and watch how all eyes turn to you.