In 2016, the number of people estimated to be suffering from mental health issues like depression and anxiety amounted to roughly 1.1 billion. Since then, numbers have likely continued to rise. Moreover, studies have also shown women especially on average are a) more likely to suffer from mental health issues, and b) less likely to talk about them. The taboo in Pakistan surrounding depression and anxiety disorders only serve to aggravate the individuals suffering even more. For the women who cannot seek out full time therapy, we've enlisted the help of a trained therapist. You sent us in your questions – here are the answers!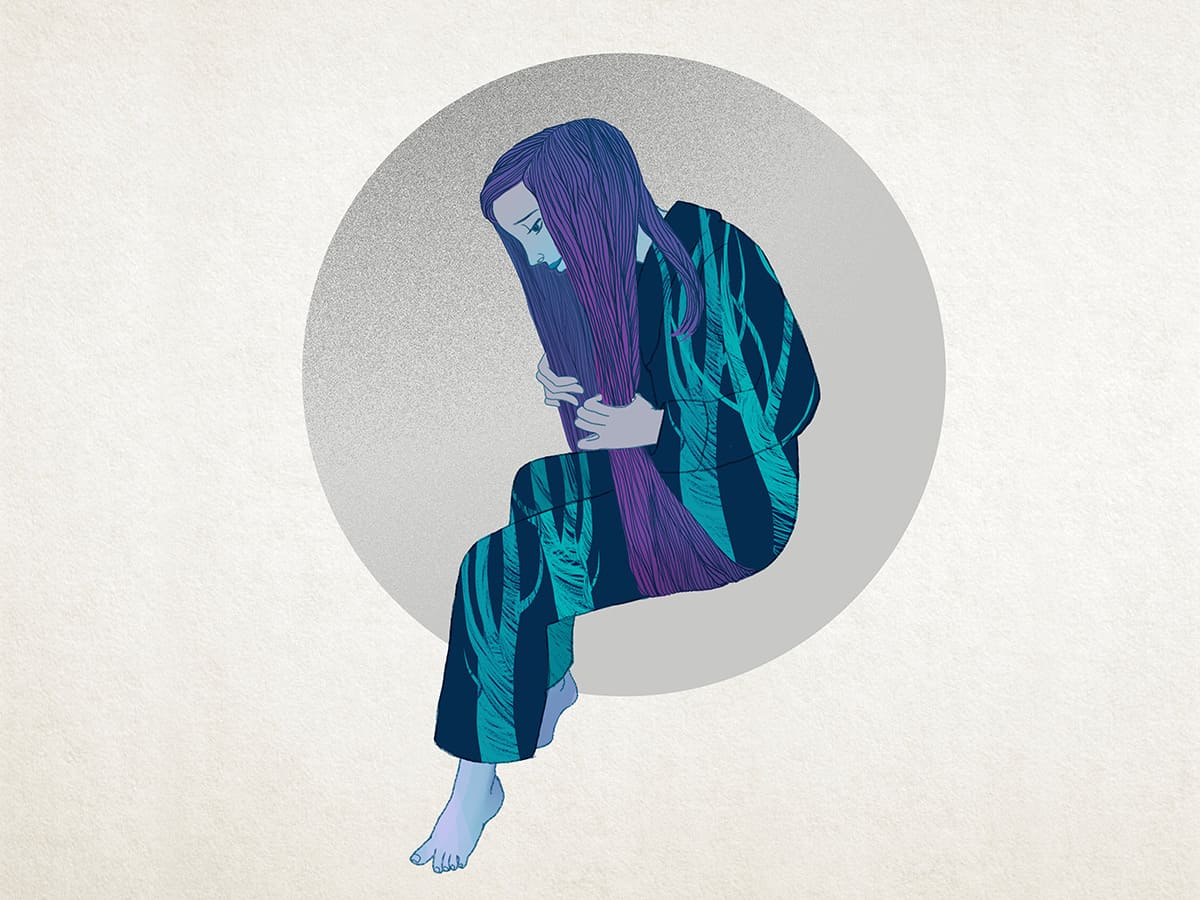 I suffered bullying by the hands of a toxic friend nearly 5 years ago, during school. Later, I got to know some amazing people and came out of that disturbing headspace. I am a university student right now and everything was fine at the start, but now the situation is very similar to before. There is a friend of mine who is reminding me of my school days! I am finding it very difficult to deal with and my mental health is getting disturbed. How do you let go of a toxic friend?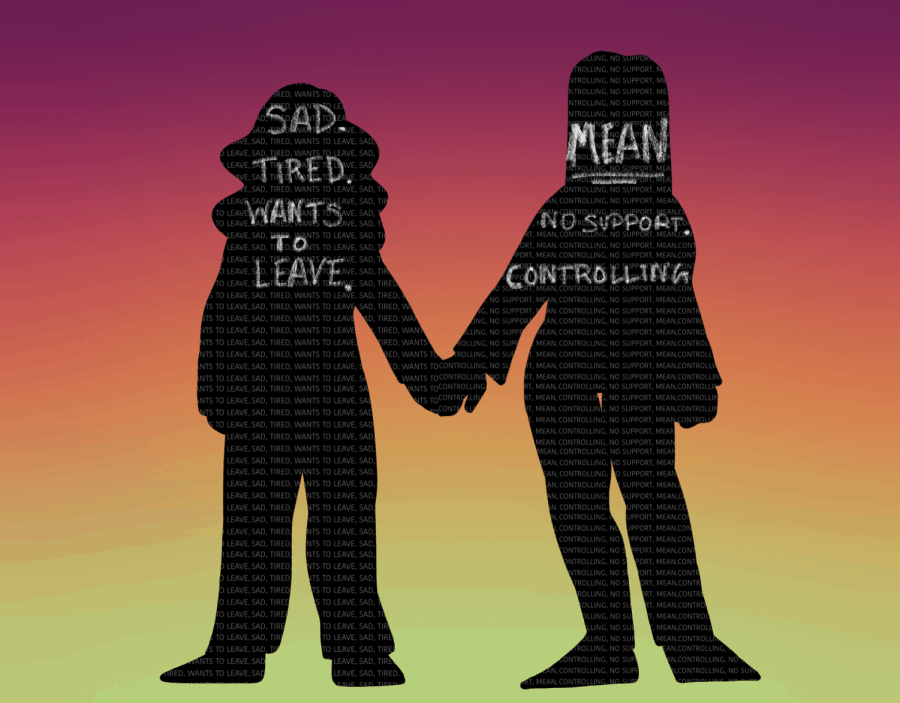 Shahrukh's Response:
Dear Anon,
My heart goes out to you for what you went through so many years ago. Being the target of bullying can often leave one with feelings of unworthiness, powerlessness and a variety of other negative feelings. I imagine re-living that experience in any capacity can be really difficult, painful even. Let's talk about it and see how we can help you.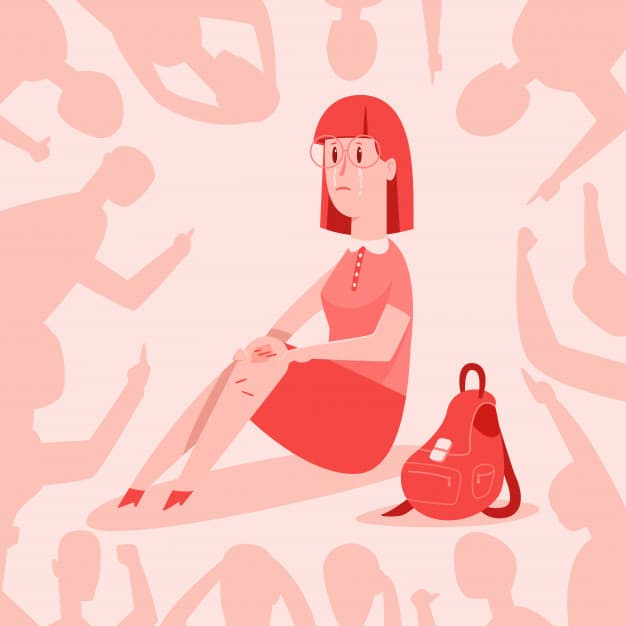 Toxic relationships can take on several forms and it means something different for each person. However, there are certain red flags:
They frequently invade your boundaries.

They will find ways to put you down/incessantly criticise you. 

The focus will always be on them, none on you – this means that there is only room for their narrative, and yours is either mostly dismissed, sidelined or not present at all.

You find yourself drained or exhausted after spending time with them.

They will leave you feeling like you're not good enough and that you need to change.

They might try to isolate you from others.

They will find a way to use you as their scapegoat and absolve themselves of responsibility by either blaming you for their mistakes, or projecting their undesirable traits onto you and then attacking you for them.

They will use emotional blackmail to manipulate you.
With these points in mind, it's important to identify the degree of how toxic the relationship has gotten. There are several ways of letting go of someone toxic, but first, try to see if the friendship is salvageable and merely needs boundaries. A lot of the times, a relationship (any relationship) can become toxic if (a) boundaries are not set up (b) communication is not done in an effective and authentic manner. It's important to establish and talk about things that make you feel uncomfortable, or even hurt you. Be sure to voice it out, set a boundary and be firm with it. 
If you feel like the friendship is beyond the point of repair, or if the friend is not willing to change certain behaviours, then yes, it is definitely time for you to step aside. There are a few you can go about this.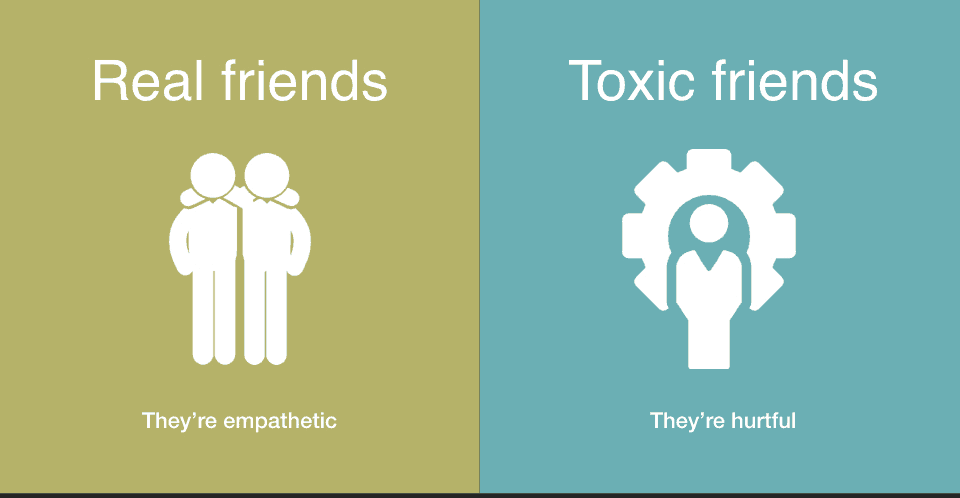 Reflect On The Relationship
First thing's first: identify and reflect on the relationship. Before getting to the execution, it's important to acknowledge and note down the reasons why you're choosing to step away from the relationship. Remember, you have reasons for doing this – at the time of following through with your exit, it'll be important to remember those reasons. You might have feelings that contradict the ones that are driving you towards leaving and that's okay, that can definitely happen in a situation like this. But you need to remember what the friendship makes you feel and how it affects you.
As you sort through all the different feelings and thoughts, you will be better equipped and grounded in your mindset to move onto the next part. 
"We Need To Talk" 
The classic line. Yes, it's time to break-up with that toxic person. Severing ties with friends can be challenging in a lot of ways and there are several factors involved, but this is probably one of the best ways to go about it. You state your reasons for exiting the friendship and you both part ways knowing the reality. This doesn't necessarily have to happen face-to-face. You might choose to do this via phone call, text message or even email. See what works for you at the end of the day. This might be a difficult conversation to have, so I would suggest getting some support from a close friend or family member, or even grounding yourself in whatever way that suits you. Meditation, yoga, mindful colouring. sketching, painting, eating, exercise – anything you feel might help ground you.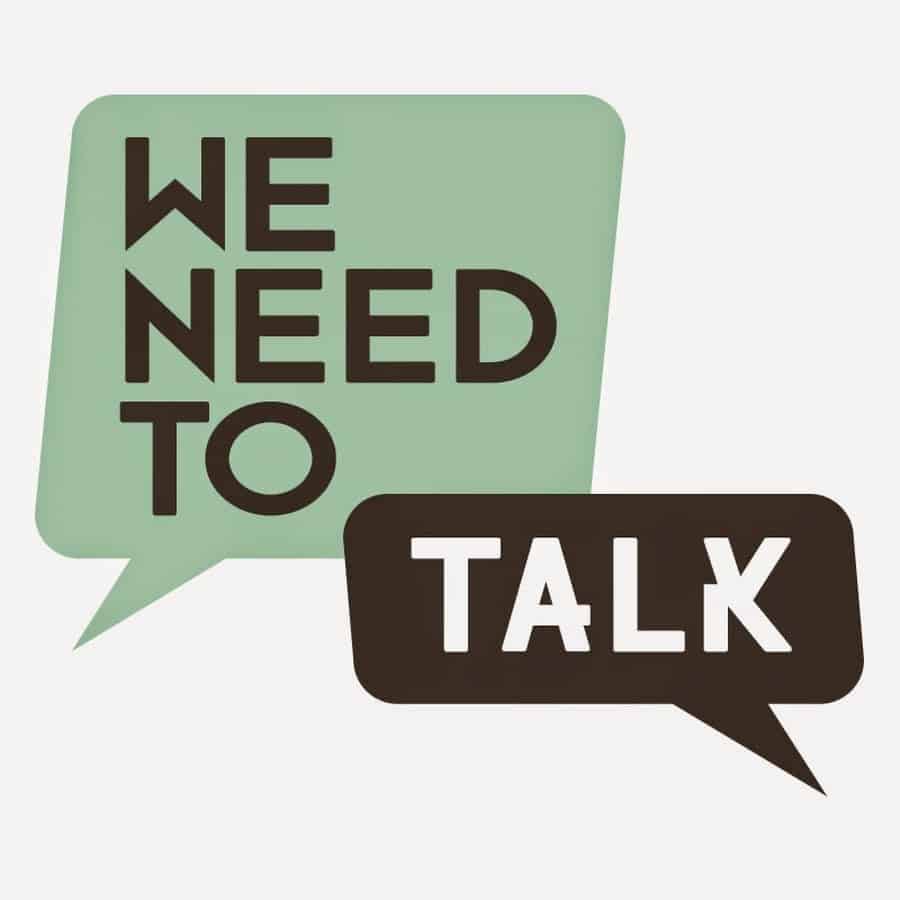 Phasing Out (Not Ideal, But Can Work)
This is a method used quite often and is simply phasing out someone from your life. You may choose to do this over time or by severing ties completely without saying a word, hoping that the person eventually gets the message. However, the silence and avoidance could be misconstrued and might just end up adding more stress to the relationship, and could result in the other person lashing out and hurting you even further. I only suggest this method with absolute caution. 
Anon, ending friendships can be a tough task, but it's important to look at your own needs, as well as reflect on the relationships around you. Someone once told me that a person is the average of the five people they spend the most time with. Really look around yourself and see which relationships are bringing out your strengths and pushing you to be the best possible version of yourself. I hope you found what you needed in this article. Good luck to you and stay in your power!
The above article is written by Shahrukh Shahbaz Malik who is trained in humanistic integrative counselling at CPDD in the UK and currently has her own private practice in Karachi. The views expressed in this article are those of one expert. They do not necessarily represent the views of Mashion, nor do they represent the complete picture of the topic at hand. This article is for informational purposes only and is not a substitute for medical diagnosis or treatment.