Osman Khalid Butt is a talented actor and writer who is known for his roles in several famous television serials, including Aunn Zara and Aik Nayee Cinderella. But, he's also known to be vocal about social issues that involve women and their rights. On his birthday, we thought there's no better way to celebrate him than to remember the 5 times he proved to us all that he truly is a feminist – and a proud one!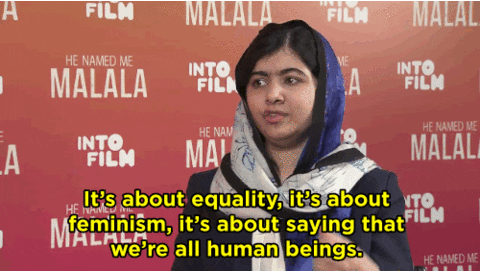 1. He Puts People In Place For Shaming A Woman
Mehwish Hayat's song, Gangster Guriya received a great deal of backlash, with people claiming that it's a inappropriate for Mehwish to be acting in the manner she was. Osman Khalid wasn't having it however and put one of the haters in place:
[twl_embed link="https://twitter.com/aClockworkObi/status/1141758197084110854?ref_src=twsrc%5Etfw%7Ctwcamp%5Etweetembed%7Ctwterm%5E1141758197084110854&ref_url=https%3A%2F%2Fwww.mangobaaz.com%2Fosman-khalid-butt-tried-to-defend-mehwish-hayat-after-a-troll-called-her-a-gashti-but-it-backfired"]
2. He Doesn't Let Toxic Masculinity Slide By
Not everyone is as bold as Osman Khalid Butt when it comes to taking a stand against something that's wrong. When his Baaji co-star was accused by his wife of beating her, he took to twitter to say that he's 'sick to (his) stomach'. Regardless of having worked closely with the person, Osman Khalid refused to sit idly by and not remark on a situation like this, proving that he truly does care about the general treatment of women. He also made it clear that he was against the misogynistic opinions portrayed in Khalil Ur Rahman's drama serial, Meray Paas Tum Ho.
[twl_embed link="https://twitter.com/aClockworkObi/status/1152743791595577345?ref_src=twsrc%5Etfw%7Ctwcamp%5Etweetembed%7Ctwterm%5E1152743791595577345&ref_url=https%3A%2F%2Fwww.mangobaaz.com%2Fpakistani-celebrities-are-supporting-mohsin-abbas-haiders-wife-after-her-allegation-of-abuse"]
3. He Is Against Dowry
Dowry is a dated concept that puts pressure on the girl and her family to give gifts that are up to the standard expected by the groom's family. What's worse is how so many women in our society are harassed and often times, even physically hurt, if they refuse or are unable to give the dowry. Osman Khalid however publicly claimed that he will not force anyone he's marrying to give dowry and that this mentality of demanding it needs to change. We need more men like him!
[twl_embed link="https://www.instagram.com/p/BrqBCQwlVqn/?igshid=10fe3ugbfcf2k"]
4. He Believes That There Is More To A Woman's Story Than What Most People Choose To Believe
Osman Khalid Butt played the character of Sheheryar in the drama serial Baaghi, that was based on the life of Qandeel Baloch and in a public statement, he spoke about his views on how unjustly she was treated just because she didn't fit the "'Pakistani girl' narrative." A woman is more than what you see and it's not within anyone's rights to claim that she needs to be a certain way. Osman Khalid's character Sheheryar is perhaps the one man that actually listened to Qandeel's story without judgement and in Osman's words is what more men should be more like.
[twl_embed link="https://www.instagram.com/p/Bc4y3rLDW93/?igshid=1mvv95b26zcuq"]
5. He Actually Knows What Feminism Is
So many men claim to be against feminism without really understanding what it is, but Osman Khalid Butt does and he reminded everyone.
[twl_embed link="https://twitter.com/aClockworkObi/status/1031850711678640128″]