With the start of the new decade, it's time to freshen up your wardrobe and dive right into a new era of fashion. For some of you, the sun is shining and winter is fleeting, whereas, for the rest, a chilly spring is still here. Lucky for you, Mashion has put together a season appropriate list of all the Spring/Summer trends that are worth trying this year!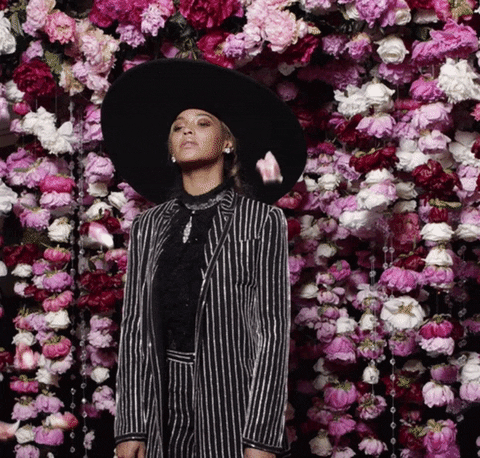 1. Linked Jewellery
This unmissable trend, seen on Sanam Mody, is exactly what we need on a night out. Simple and artistic, linked jewellery can be paired with your best blouses, elevating your look completely. With these earrings, you can look sophisticated and radiant, without feeling too over the top.
[twl_embed link="https://www.instagram.com/p/B5kxmwrA323/"]
2. Baguette Bag
We're taking it back to Rachel from Friends, and reeling in the 90's baguette bag. This minimalist bag can hold your keys, phone, wallet and makeup – everything one needs! The bag goes with everything: sneakers and jeans in the summer and coats and scarfs in the winter. Plus, it is convenient and easy to carry while you're on the go and can be used for any occasion!
[twl_embed link="https://www.instagram.com/p/B7n3AzWgiTM/"]
3. Puffy Sleeves
Though this trend isn't exactly new, the puffy sleeves have come back bolder and better. A puffy sleeve adds an edge to your wardrobe wish list. This sleeve style knows no bounds, so you can choose to style it with any kind of bottoms and look nonchalant with the right amount of daring.
[twl_embed link="https://www.instagram.com/p/BwhqSDJhza6/"]
4. Baggy Bottoms
It's time to put a hold on your skinny jeans and jump on the bandwagon of baggy pants. The evolution of jeans and pants has reached the perfect balance of causal and dressy, depending on how you style them. Baggy pants are comfortable and carefree for the modern woman. Nausheen Shah styles her pants with a matching top, matching shoes and a killer pair of sun glasses – a look that makes us want this fit in our wardrobe immediately.
[twl_embed link="https://www.instagram.com/p/B7cHjE1BpCG/"]
5. Coloured Trench Coats
It is the rise of vibrant trench coats and we want Mehek's energy! Coloured trench coats are eye catching and add the right amount of vibrance to all the neutrals and monochromes in our closets. And lets not forget, they are a statement.
[twl_embed link="https://www.instagram.com/p/B6DLBmInGh9/"]
6. Coloured Leather
Shape-shifting coloured leather is here to stay in 2020. Leather, but with a pop of colour is going to be everywhere in the form of coats, skirts, shirts and dresses. So if you're still appreciating your winter wardrobe, you might want to grab onto your dyed leather and hold it close!
[twl_embed link="https://www.instagram.com/p/Bv2EZEagV1h/"]
7. Feathers
This season, feather fashion is on the menu. We've seen it on the Sana Safinaz runway and its now, finally accessible to the rest of us trying to make a feather fashion statement. This black feather moment by Osman Studio looks gorgeous on Nisha – it's a real head turner with nothing more needed.
[twl_embed link="https://www.instagram.com/p/B6F1pklAMs7/"]
8. Vests
The classic vest has made a comeback! You can dress up, or down, your vest from edgy and chic, to feminine and fab. You can even give it a fashion fluid take, like Kiran Malik, who updated her vest with a long skirt and bowtie, complimented by a pop of colour through her earrings and bag. Just stunning.
[twl_embed link="https://www.instagram.com/p/B54goSqpO6A/"]
9. Velvet Blazer
If you have a velvet blazer, you're already slaying. You need not reserve your velvet blazer for a special occasion, you can incorporate it in your everyday wear as part of the allure comes from the modern woman's take on tailored and fashionable blazers. This means, the velvet fashion has not yet been exhausted and we're not mad about it. Maybe we're bias, but this velvet blazer, worn by Anum Bashir is giving us all the right feels.
[twl_embed link="https://www.instagram.com/p/B5PpgpQHjIb/"]
10. Relaxed Do
If you're looking for an easy and quick hairstyle, or are trying new ways to tie your bun, the relaxed do is in for 2020. Whether you have short, straight hair, or full, long curls, – or anything in between, the relaxed do is for you. This hairstyle works for many occasions and is quick and easy to figure out. (It's also perfect when your hair hasn't been washed!)
[twl_embed link="https://www.instagram.com/p/B360X6wpSqK/"]
11. Polka Dots
Polka dots come in a variety of dots – we didn't think that was possible! But this trend is picking up and shows no signs of slowing down. Alishay Adnan tops off her take on polka dots with a stylish white blazer and we don't think anyone could have done it better. Depending on your preference of dots, you can wear the print with a bold lipstick, or subtle jacket and feel expensive and absolutely fab!
[twl_embed link="https://www.instagram.com/p/B55bw_gAtUd/"]
12. Highlighter Neon
If you're a stand out from the crowd kind of gal, a neon highlight colour is the way to go. Neon has blessed almost every recent runway and these vibrant colours really won't let you down. Neon works well when paired with blacks and whites, but if you're feeling it, don't be afraid to go all out!
[twl_embed link="https://www.instagram.com/p/B7n5j1TFYpl/"]
13. Lug Soles
The lug sole is the ultimate, mega platform for your feet. Not only will it add an edgy touch to your outfit, but it will quite literally give you a boost in your attitude and your height. A lug sole can be found on boots, sneakers and loafers and is designed for most occasions. It also looks good with dresses and pants, so you can never really go wrong with them.
[twl_embed link="https://www.instagram.com/p/B7leEKiAmrG/"]
14. Graphic Liner
We're bringing graphic liners with us to 2020. It's time to take the liner to the next step and accentuate the inner corners of our eyes for the perfect flick. This Vivid sapphire eyeliner adds to the basic black, giving the finishing touch to your makeup. It's edgy, without being too over the top!
[twl_embed link="https://www.instagram.com/p/B29jOxThTUI/"]
15. Boyfriend Blazer
Finally, the boyfriend blazer, but we're gonna rework the name and call it the oversized blazer because it doesn't have to be anyone else's. This blazer is relaxed and effortless and you won't feel too hot and cooped up in it! This blazer is where masculine style meets a feminine vibe, both in and out of office. You can dress it up or dress it down and always feel like the boss lady you are.
[twl_embed link="https://www.instagram.com/p/B6VGP2NHeBR/"]