[twl_embed link="https://www.instagram.com/p/B8GRkshB6AO/"]
As the world forgets one of the most important days in Pakistan's history, a Pakistani brand takes it upon themselves to create an impactful movement on social media for Kashmir Solidarity day on Feb 5th. This Kashmir Solidarity Day, Diners, a men fashion clothing brand, has released an impactful and dynamic digital video as part of their 'Kashmir Likho' movement. The concept has been beautifully executed showcasing a young girl as she portrays the life a Kashmiri ever since the lockdown. 
[twl_embed link="https://www.instagram.com/p/B8EBqPyhryR/"]
The Kashmir Likho movement aims to break the silence, but defines the ultimate strength of our combined voices when it comes to helping Kashmiris. The video opens with a young girl, physically trapped in a glass box. Voices of the masses echo around her. Behind her, you can see tally marks off the days that have passed since the lockdown. Draped in black, the agony on her face and a desperate banging on the glass frame, highlights the perils of those wanting to get out of Indian Administered Kashmir. It directly connects with the people who were stripped of their voices because of the internet and mobile services being shut down, cutting off all communication they had with the rest of the world. The movement is a call to action for those who have the perception of "Mai Kiya Karoon" and "Meray Akelay kay bolnay say kiya hoga."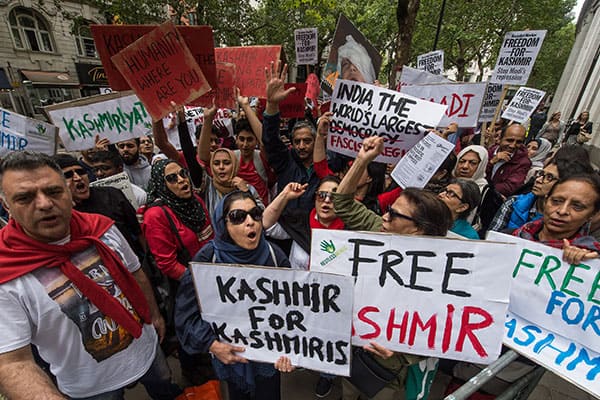 Millions of girls just like the one shown in the video need your help. With their #MillionsForKashmir campaign, Diners is creating waves in the social media world, influencing other brands to step up and use their voices for those who are silenced. With an entire nation on lockdown, and billions having the power to stop it, do you want to be on the right side of history? The time is now to make our voices heard.