If you live, breathe, eat and sleep music, you probably know how important it is to have a work playlist. Work spaces can sometimes be distracting and counterproductive, especially if you're feeling the Monday blues. Whether it's the ear-splitting construction down the street or a noisy co-worker next to you, loud sounds tend to be extremely troubling for most. We spend most of our days at work, and the groove helps us stay motivated, energetic, productive and happy. According to many studies, music can even extend your mind's maximum attention level, especially for repetitive tasks. However, it can also be quite time consuming when you have to search for the right songs to boost productivity. Luckily for you, Mashion has put together a list of songs to help you get started on your work playlist! Keep scrolling to read some of our recommendations: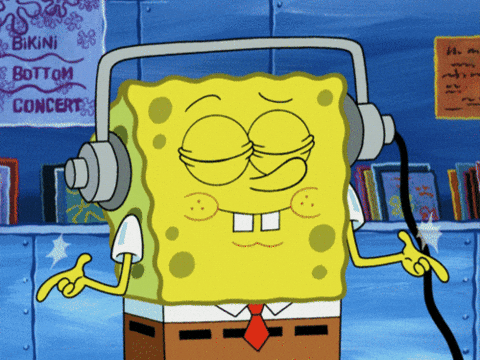 Tips On The Kind Of Music To Add To Your Playlist
Before we get into specifics, a work playlist does come with technicalities that vary from person to person depending on their taste in music, and on their mood that particular day.
Nature Sounds: If you need to drown out the sound of the coffee maker, or the multiple clicks of a keyboard, nature sounds can help ease your pace and calm you. This helps in amplifying your cognitive functioning as you can concentrate more (and pretend like you're working near a beach – a false but very necessary motivation!).
Less Lyrics: Another Mashion tip for the perfect, productive playlist is: refrain from lyrics. If you tend to jam to your favourite beats, lyrics can be distracting in a work place environment. Lyrics can derail you, declining your progress since it's difficult to split your cognitive focus. This can be tricky if no lyrics isn't your go-to kind of music, and that's okay! You don't have to pick songs with no lyrics at all – less lyrics and a steady mindset work too.
Soundtracks Are Helpful: In the same way, music from video games like Mario Kart and shows like Game of Thrones can be inspiring. Whether it's the chemicals in our brains that associate these sounds to the thrill of playing a game or watching our favourite TV show; or the fact that this kind of music is composed specifically for gamers and viewers to concentrate, this genre of music and the tempo it carries, has proved to increase productivity.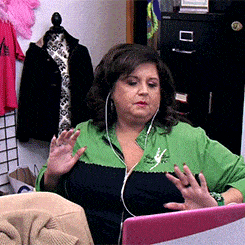 Our Recommendations
Now that we've gone through what would make the ideal work playlist, here are some of our recommendations that can give you inspiration for what to add to yours. Everyone has a unique music taste and it's important to find what works for you and whether that's a mellow tune or a hard-core rock anthem, find your work jam!
1. All things Khumariyaan
Local, and mostly instrumental, many Khumariyaan songs provide a great stimulus for any work environment. Our top songs: Tamasha, Bela and Rasha Mama.
2. Ritviz – Jeet
Ritviz's music can vary from a night out with the girls, to a calm and mellow mood. Our favourite work place Ritviz song is Jeet; especially for the Monday motivation push you've been looking for. We especially love the music video.
3. Junoon – Sayonee
We're taking it back to 1997. Less lyrics, a Pakistani bluesy vibe with a blend of folk music. If this isn't your cup of tea, you're missing out!
4. Lost Boy – Noori
If you're into electronic music, but need to find a mellow song that fits all your work place music requirements, you probably already know about Lost Boy, specifically the song Noori. A personal favourite.
5. Ramin Djawadi – A Song of Ice and Fire
Video Game, TV Show: Classical Music
Tried and tested. Many studies on music show how Classical songs have a great impact on productivity, through the 'Mozart Effect'. If you have an ear for classical music, you must have noticed tracks from The Game of Thrones, Westworld and many more. A few of the genius names behind these tracks are Ramin Djawadi and Hans Zimmer, and take it from us, these tracks really do help increase productivity and concentration!
6. The Beatles – Here Comes The Sun
If you're looking for a feel good song to brighten up your dreary day at work, you don't need to look too far. No song can match this classic.
7. Abida Parveen – Ghoom Charakhra
How can we forget the true Queen Abida Parveen. If you need motivation on a low work day, and need to feel pumped up, nothing can fuel you better than Abida Parveen.
8. Hadiya Hashmi and Soch The Band – Bol Hu
If you're in need for a refreshing change on your work day, and need the perfect balance of lyrics and instruments, this song will speak to you through its tempo, keeping you motivated and help you concentrate – perhaps even push you into overdrive! And we can't help feel inspired by Hadiya Hashmi's beautiful and empowering voice.
9. Erykah Badu – On & On
Erykah Badu's soft, jazzy voice is ideal for any kind of creative inspiration. This specific song can help you get out of your funk and have you moving like a rolling stone. Another personal favourite, Erykah Badu is straight up fierce and helps get us through our work day.
10. Mahalia – Sober
If you know about the Color Studio, there's no way Mahalia isn't already on your playlist. Smooth and bold, Mahalia can really help start week day in a great mood; inspired and sparked.
Hopefully we've inspired you to make your own work playlist, or you can build on ours; and stay motivated during your work day… because music has all the answers!