Up until recently, pregnant women didn't have many options to express their style. But, thankfully, that's changed! If you're looking for the ultimate pregnancy style inspiration, we have many options at our disposal now – just look at Amna Baber and how she slayed her pregnancy. We've shortlisted some of our favourite pieces that are comfortable and chic for pregnant women. Keep an eye out for two bonus items that will look adorable on your baby as well!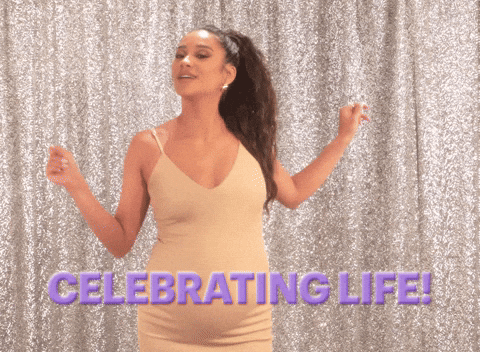 A Breezy Kurta
We're sick of outfits that are so baggy, they end up making you look frumpy. That's why we're glad Generation has cuts and styles that are flattering on pregnant women as well! This cool kurta has pleated details on the front, which will accentuate your belly without being too uncomfortable. It's great for a casual lunch with friends or running errands around the house.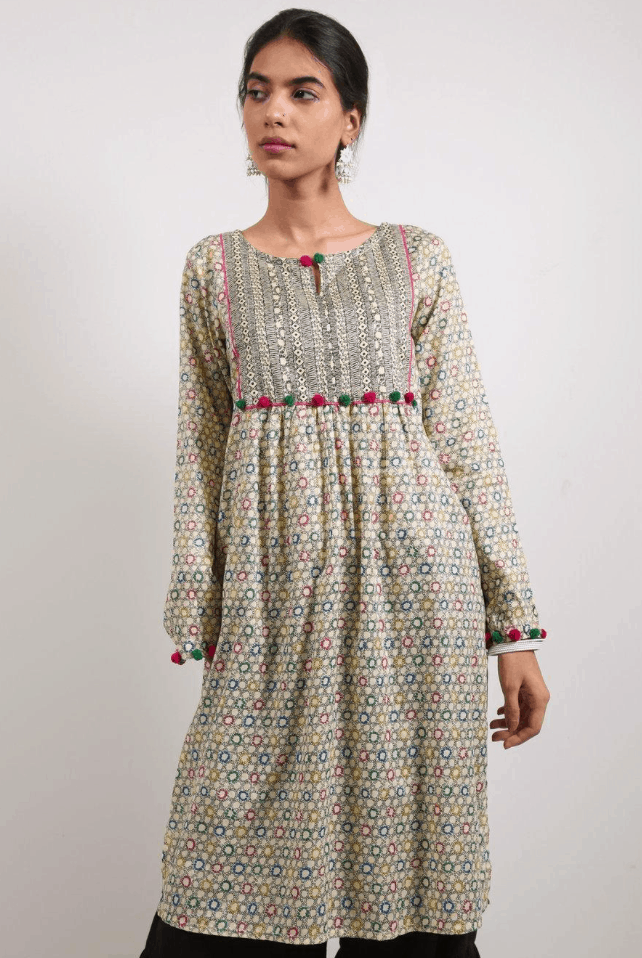 A Comfy Shalwar
Shalwars are back in fashion and all of us are extremely relieved! They're perfect for those hot, summer months when you don't want anything sticking to your body. This loose, embroidered shalwar from Khaadi is perfect for when you want to be comfortable yet chic. It can be paired with literally anything and the embroidery detailing will make sure you look stylish in any outfit!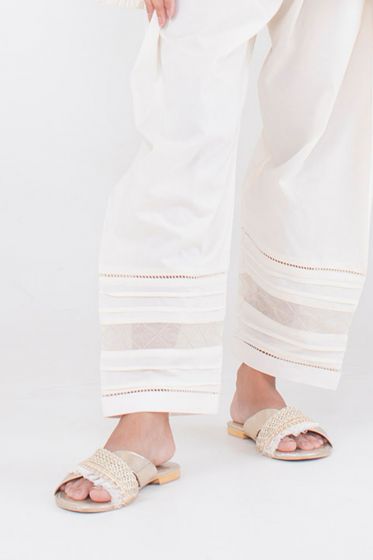 A Glamorous Dress
For a fancier occasion, a long dress is your best choice! This pleated dress from Mango adds an air of oomph to your look with its flowy fabric and gorgeous hue. The bow at the waist will help you accentuate your shape and show off your belly! Pair it with some dangling earrings and simple block heels for date night.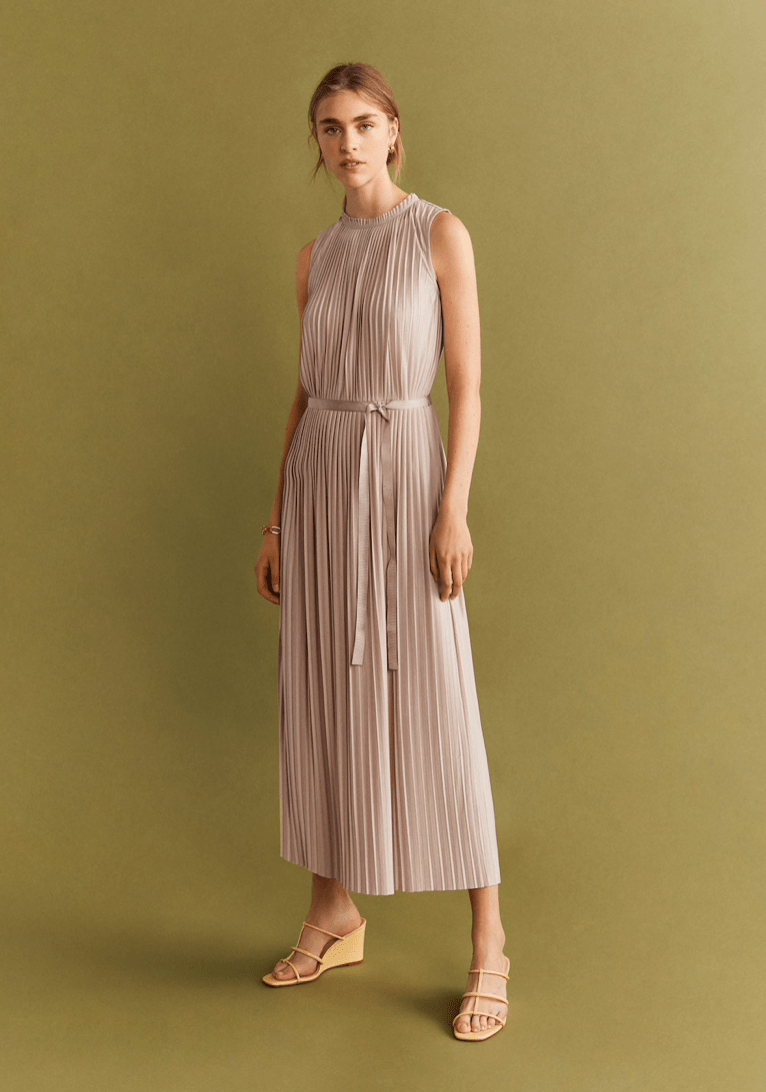 A Chic Pair Of Sweats
Who says you can't rock the hottest trends if you're pregnant? Literally, no one. These velvet wide-leg pants from Negative Apparel are bang on trend with their streetwear vibe and are perfect for anyone looking for utmost comfort. Pair them with sneakers and a comfy sweatshirt for a truly iconic look!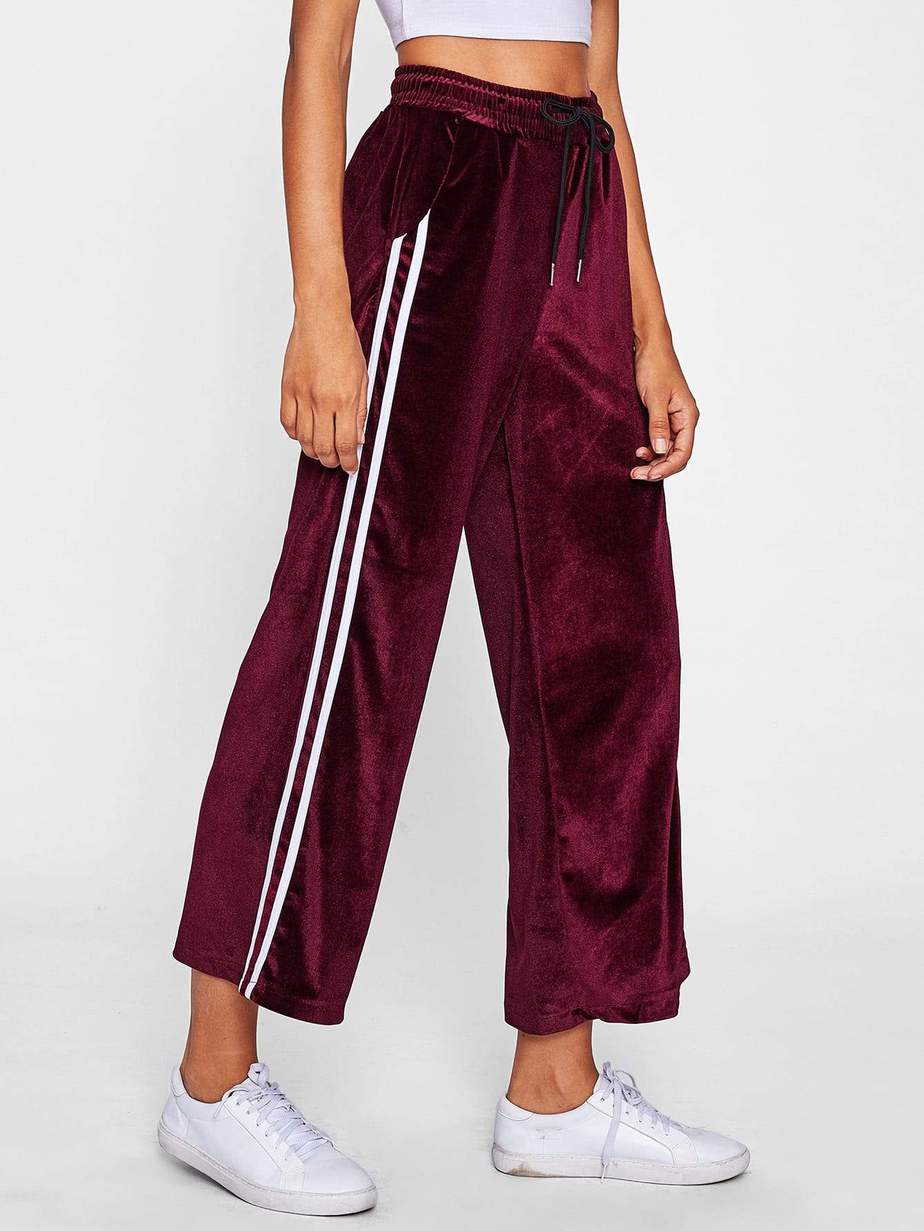 A Versatile Pair Of Shoes
Wearing comfortable shoes when you're pregnant is really important. But you don't have to compromise on style to get that comfort. Aldo's black slides are both functional and fashionable and will definitely be your best friend during the pregnancy. They're a neutral shade, which means they'll go with anything. Plus they're open-toed, so they won't get tight or uncomfortable throughout the pregnancy. Win-win!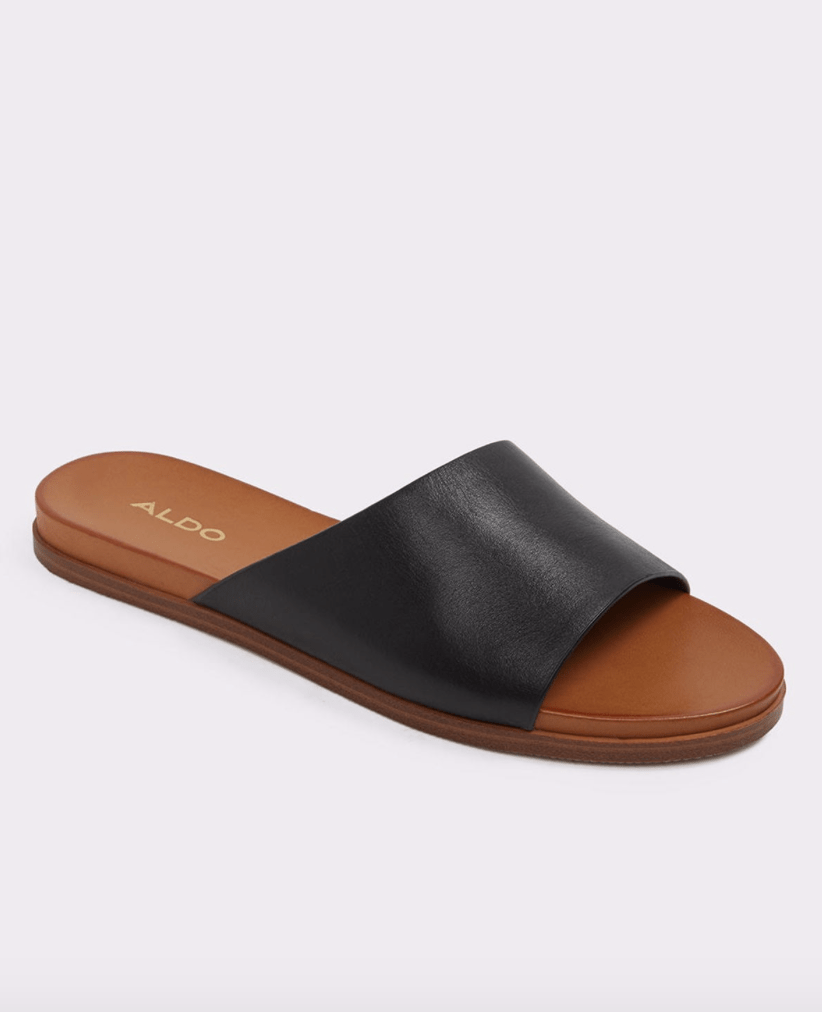 An Adorable Set Of PJs
Onesies, as cute as they are on adults, are even cuter on babies! Case in point, this sailboat sleep suit from Monsoon. It'll keep your baby warm and cozy as they drift off in a peaceful sleep! After all, what else does a new mother want? Break gender stereotypes with its neutral colours that make it a perfect fit for a boy or a girl.