The much-awaited winter wedding season always brings lots of joy with it. But it can also be a time of stress and anxiety – and no one faces more stress than the bride herself! There are a million and one things to worry about and she's definitely stressing about all of them. To make sure the wedding is still a happy occasion for the bride, it's very important for her to take some time for herself and indulge in relaxation. The newly-opened Spa Ceylon has come to the rescue with their range of products fit for any bride! From customizable bridal gift sets to wedding giveaways and event fragrances, they have it all. Here are four of our favourite picks.
2. De-Stress Away
The build up to your big day is always hectic, but with this body cleanser you're sure to feel calm and collected. The Relaxing Body Cleanser from the De-Stress range contains a mix of Ayurveda herbs and essentials oils to soothe your senses. Deeply calming Frankincense helps still the mind and ease stress, while notes of tangerine and kaffir lime promote clarity and refresh the senses. Organic fresh Aloe Vera cools the entire body system and virgin coconut, honey and olive gently cleanse and nourish the skin, improving overall health and wellbeing. Who doesn't want that?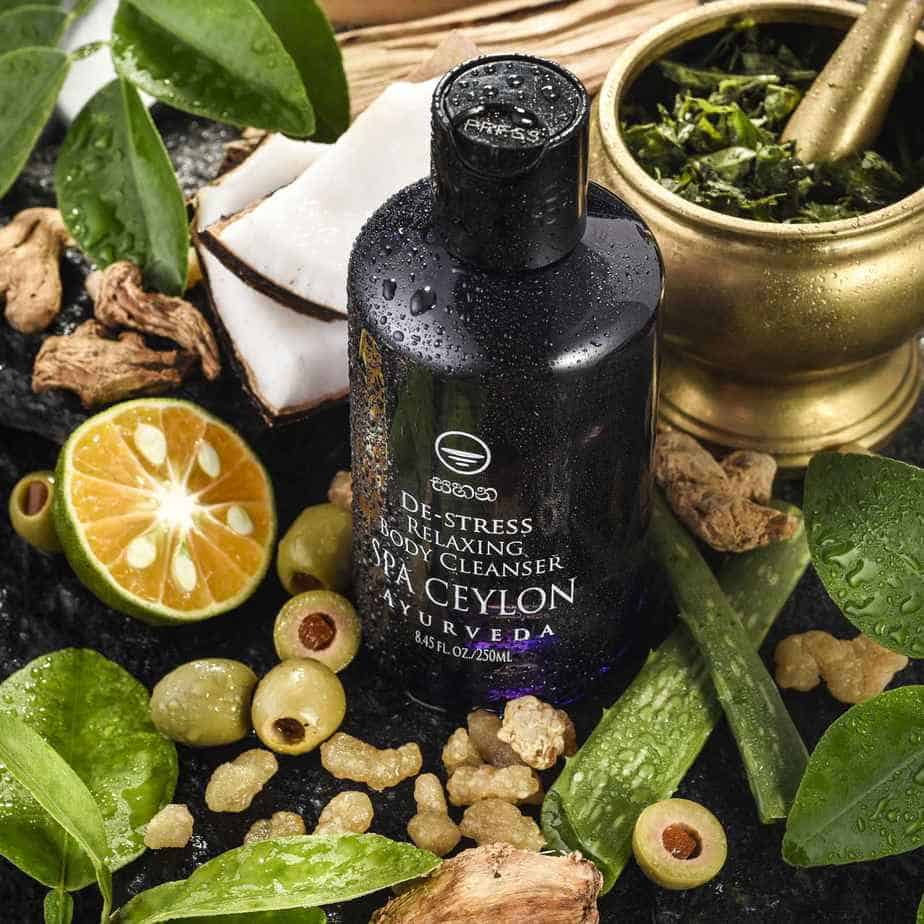 3. Peace Of Mind
This massage and bath oil from the Peace range is the best way to promote peace and harmony during such a chaotic time. It contains notes of lavender and peppermint, which are well-known for having calming properties. The organic lemongrass helps wash away stress, calming and balancing the senses, promoting inner peace. Using this the night before your wedding is sure to make the big day a big success!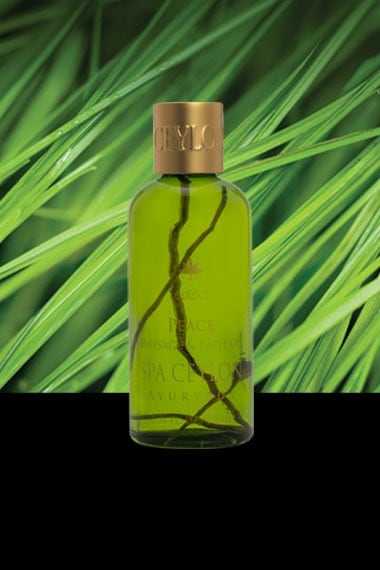 4. Sleep It Off
No bride should have to compromise on her beauty sleep and Spa Ceylon's Sleep Range makes sure of that! The range consists of neroli blossom and ylang ylang, which helps wash away tension and calms the mind and body, as well as notes of lavender and Aloe Vera. The range also comes in an Intense version, which is much more potent and strong. Whichever you choose, you're guaranteed to wake up fresh and ready for the day!