December in Pakistan means weddings, weddings and more weddings. There are so many events and it's only natural to run out of ideas for what to get made for the next big wedding. That's why we've got you covered! If you're a wedding guest trying to figure out what to wear, scroll down for outfit inspiration for all the events:
DHOLKI
Nothing embodies the spirit of a dholki more than a bright coloured outfit!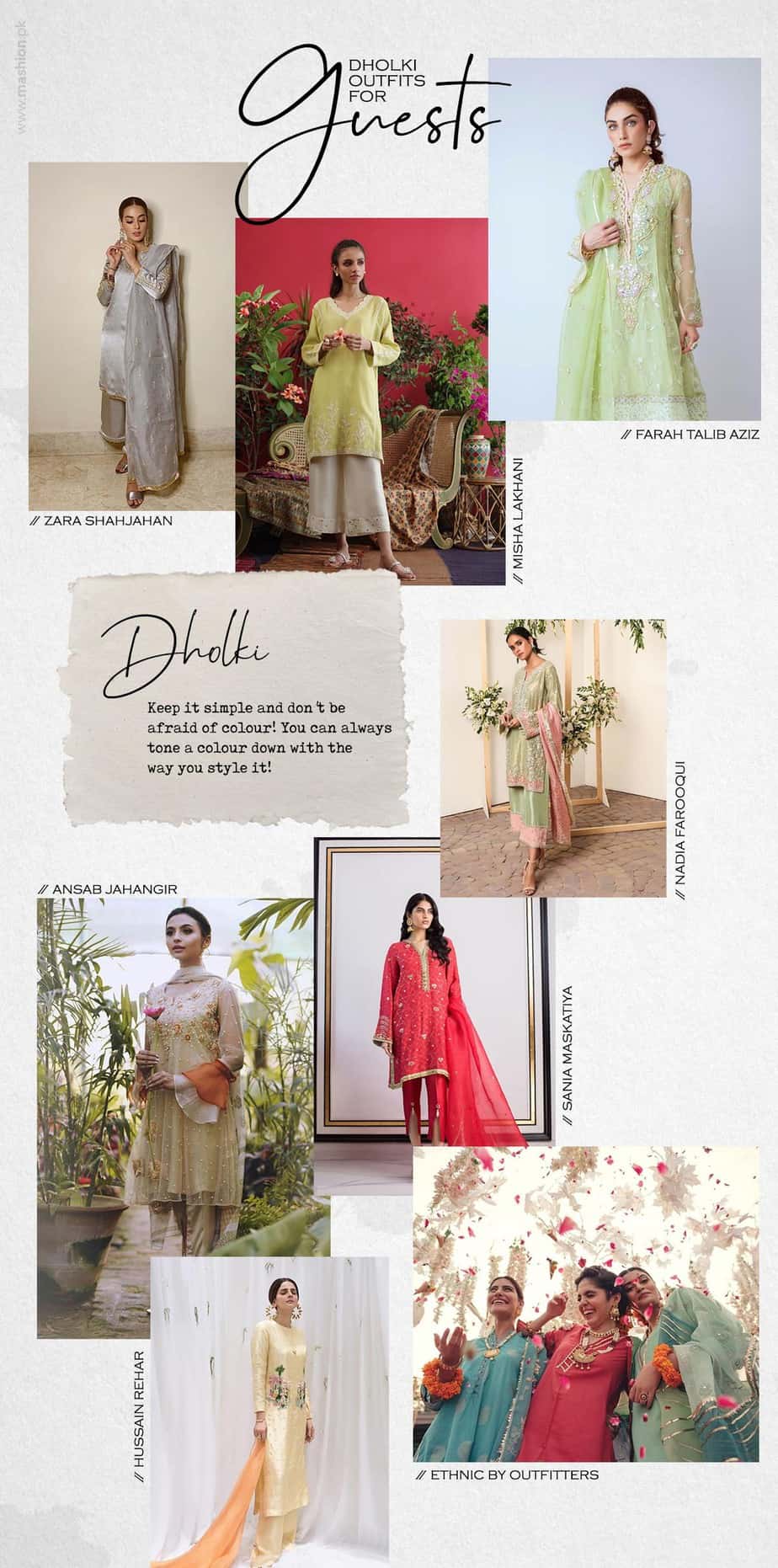 NIKKAH
Simplicity, elegance and pastels are what the Nikkah is all about!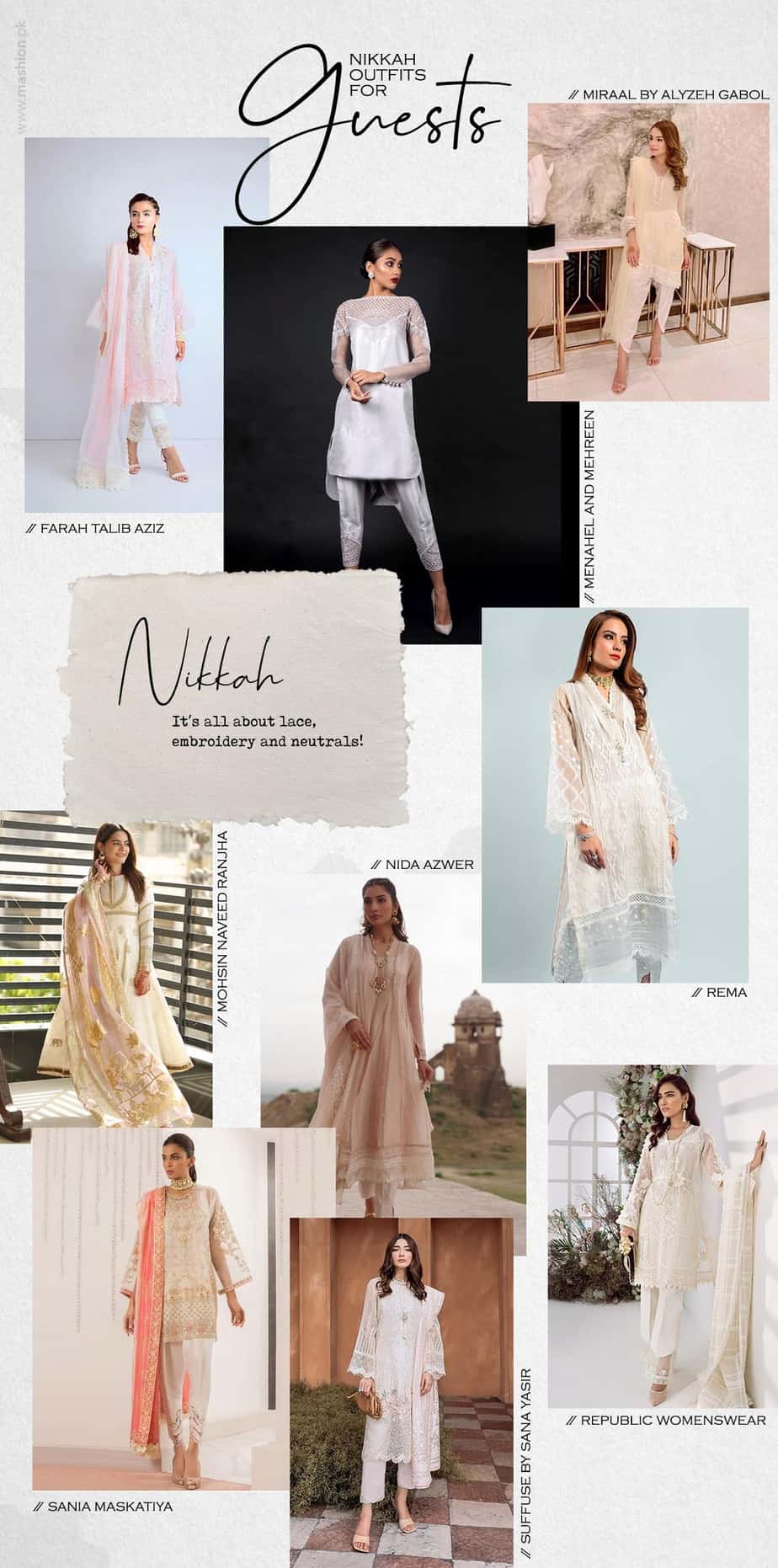 MEHNDI
Choose an outfit that is comfortable above all else – how else are you going to flaunt your groovy dance moves all night long?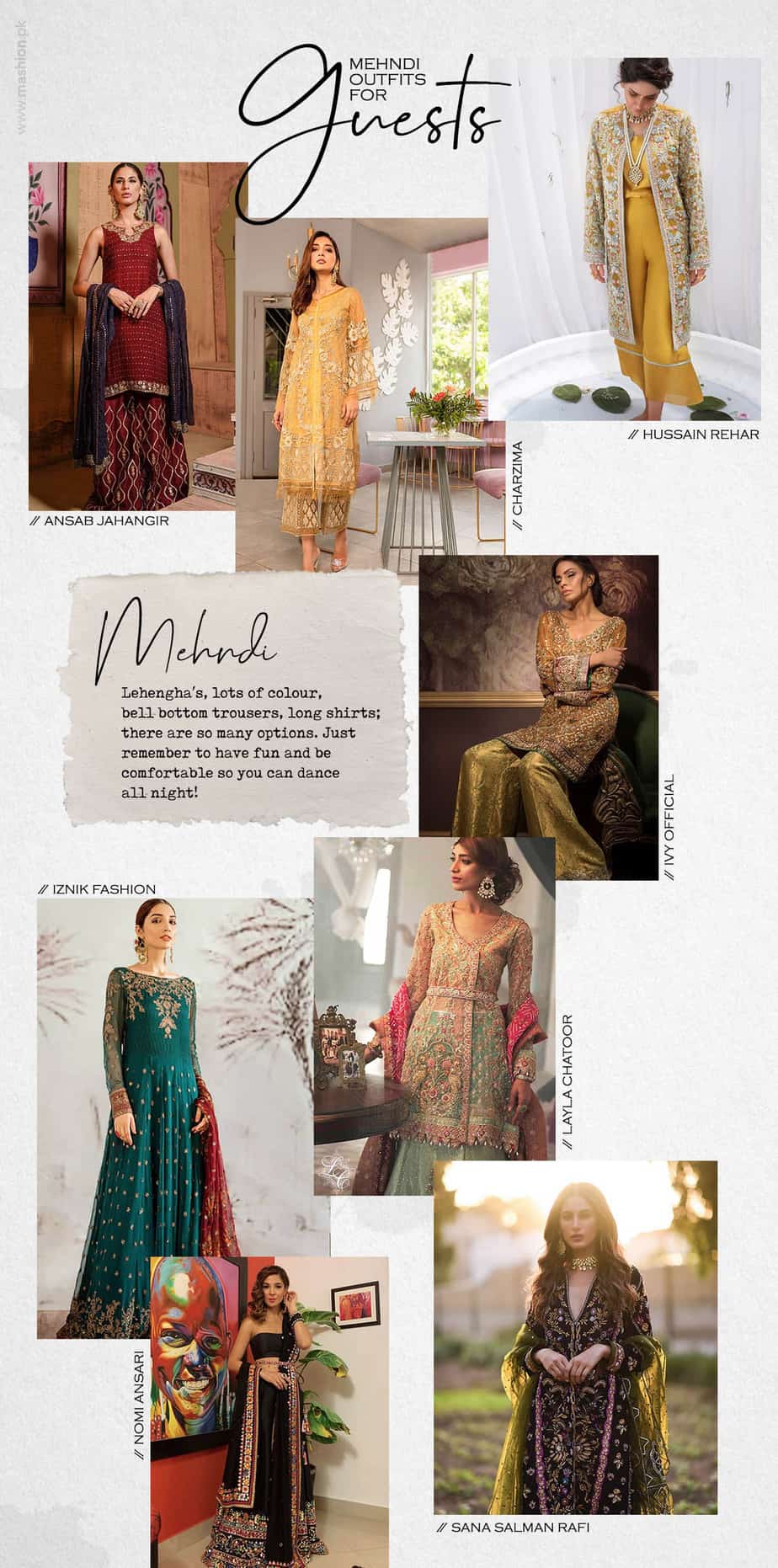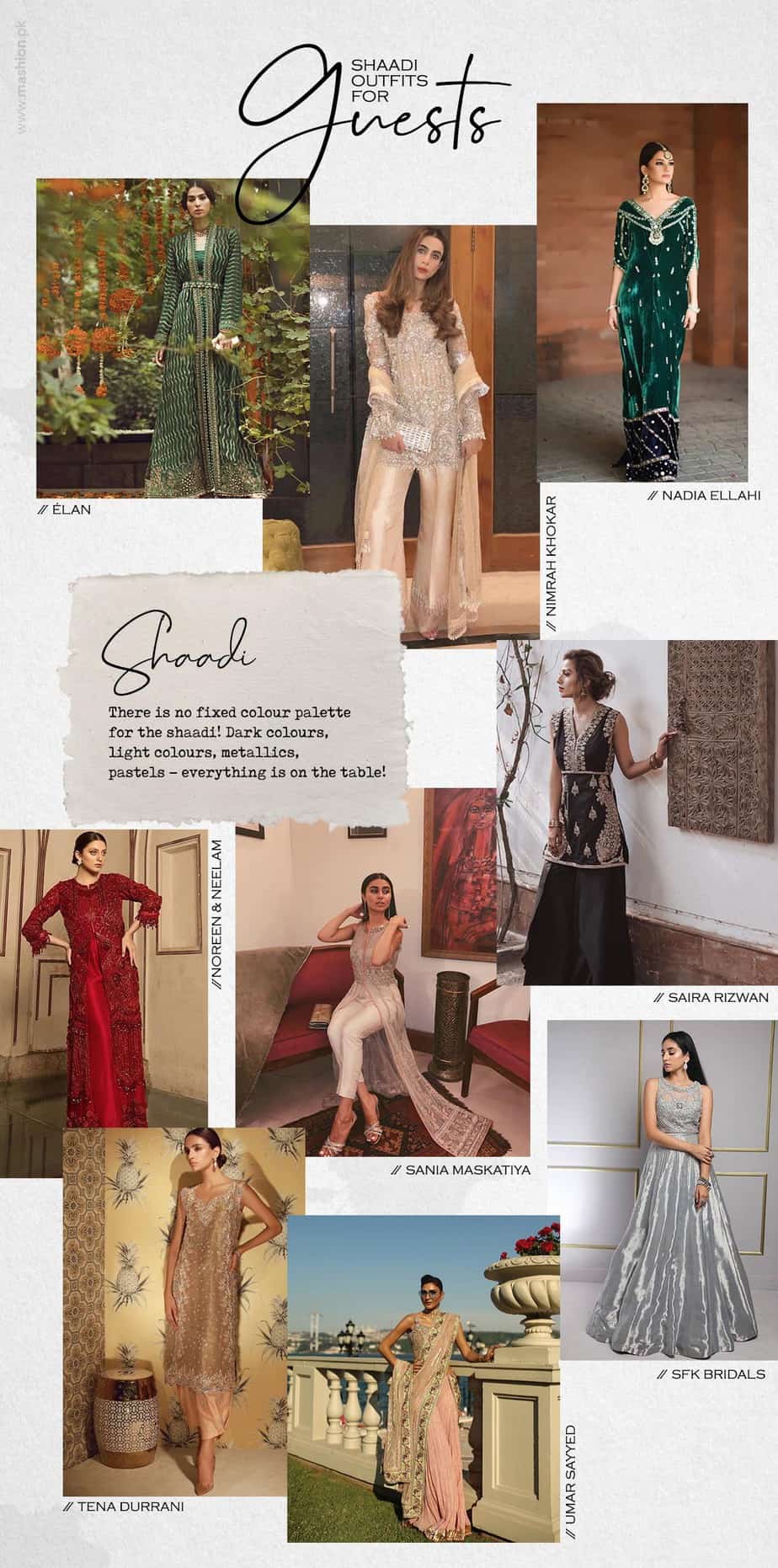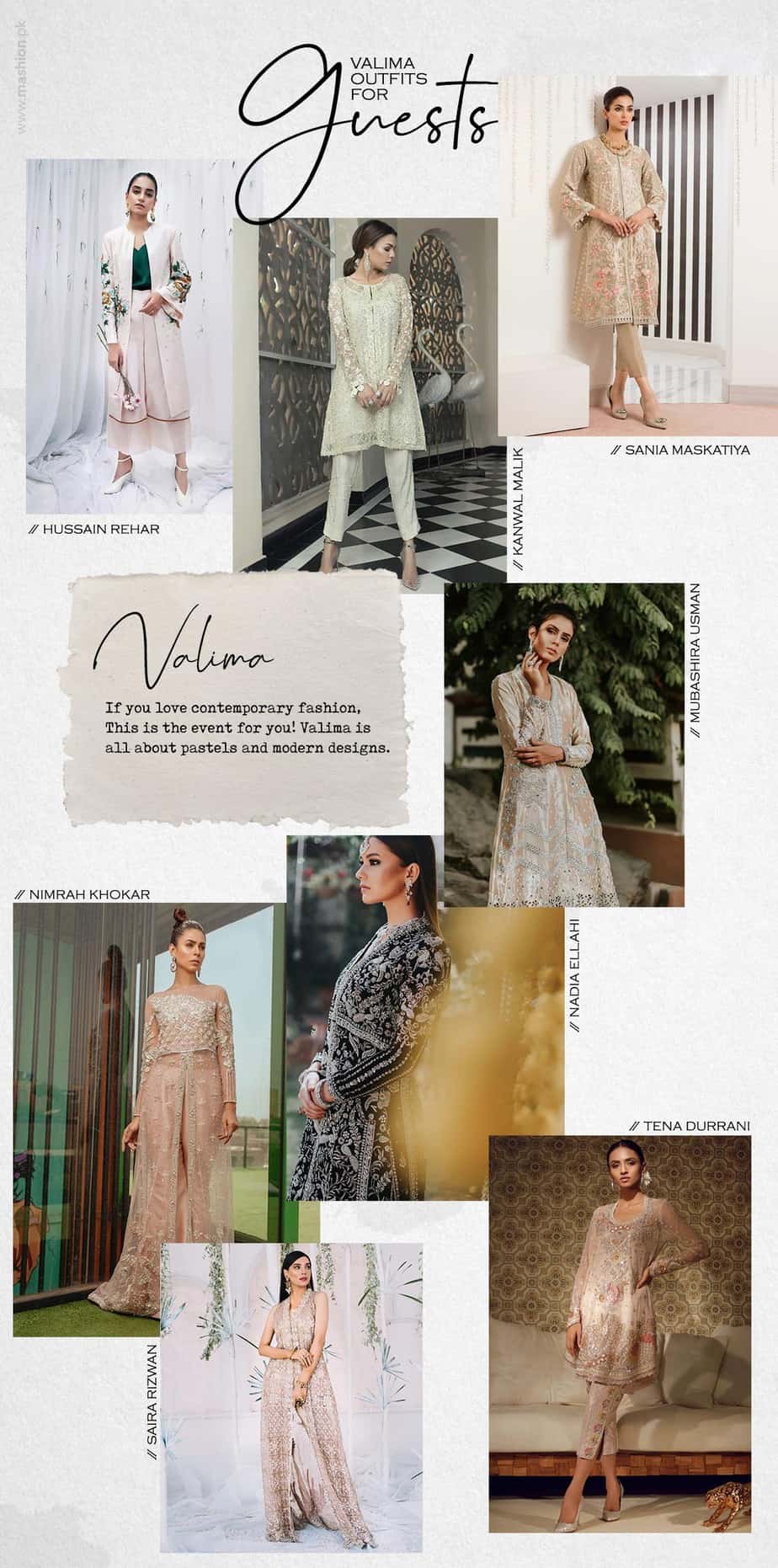 JEWELLERY
No outfit is complete without jewellery!