In the past few years, there's been a massive eruption of contemporary takes on bridal wear – and if that's your thing, then go for it! But there's no denying that the elegance of regal, classic bridal outfits cannot be surpassed. Ammara Khan is our top choice when it comes to high quality bridal outfits with intricate work and finesse. Every piece created at the atelier is purely handmade, in an effort to preserve and safeguard the craftsmanship and rich heritage of this region. Their latest bridal couture collection, 'A Royal Duet,' features a range of bridal ensembles, making sure that every bride gets exactly what she wants. Here's an intimate look at the some of our favorite looks.
Timeless Elegance
The deep red of this bridal outfit, paired with a striking and unique silver gold farshi sharara, embodies the traditional hues we love so much. The jacket-peshwaas style of the shirt adds a modern twist to the classic silhouette and is full of delicate 'resham' work, crystals, uncut stones, and dapka embroidery. This outfit is sure to be loved by all!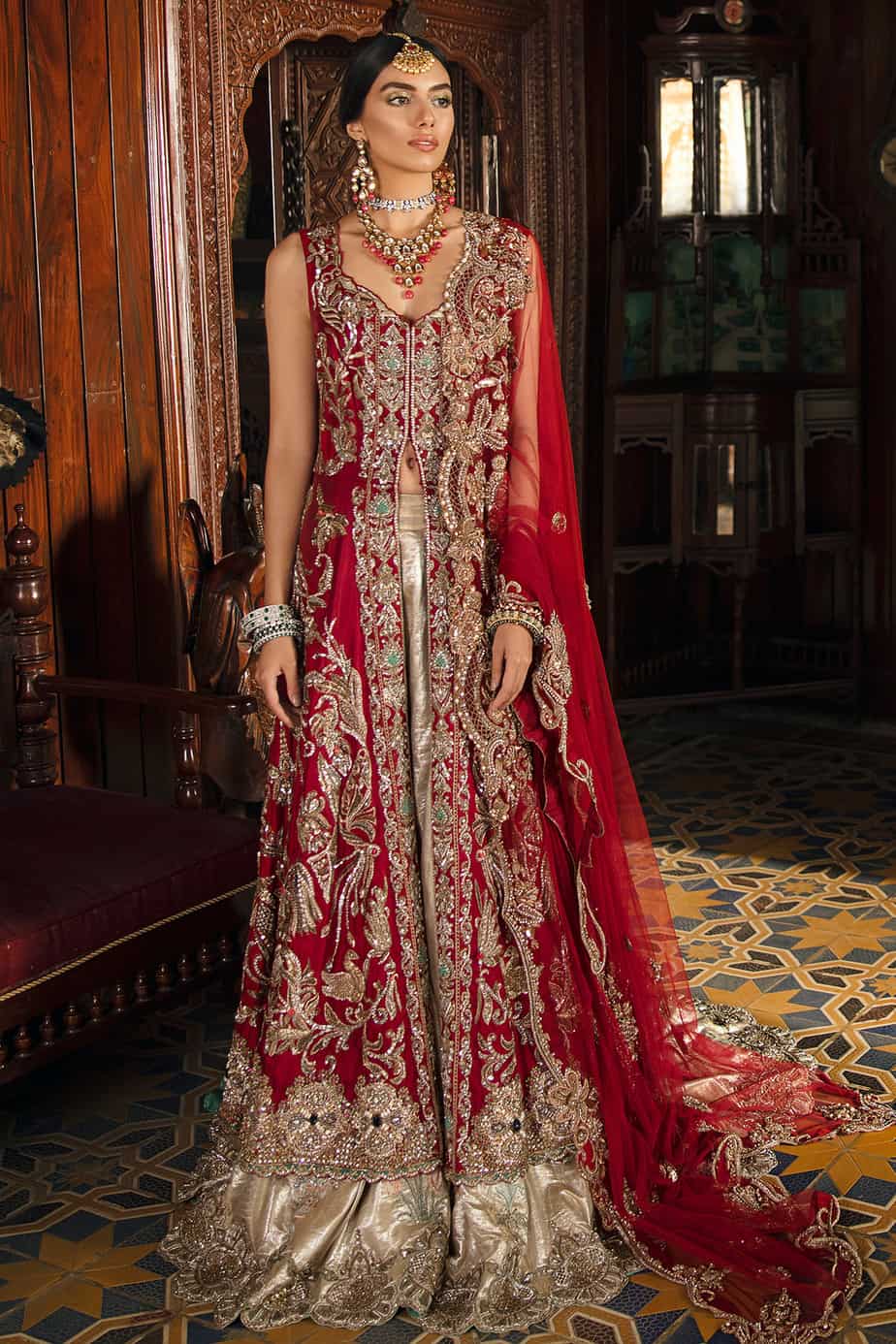 Royal Affair
The epitome of grace, this deep raspberry, and gold jora evoke purely regal vibes. With traditional 'gota' work and 'zardozi', this outfit is rich in tradition and history. The rust-gold dupatta feature 'pitta tilla' work and the shirt are scattered with mosaic 'gota' work. This outfit is perfect for those looking for a grand look with an old-world charm.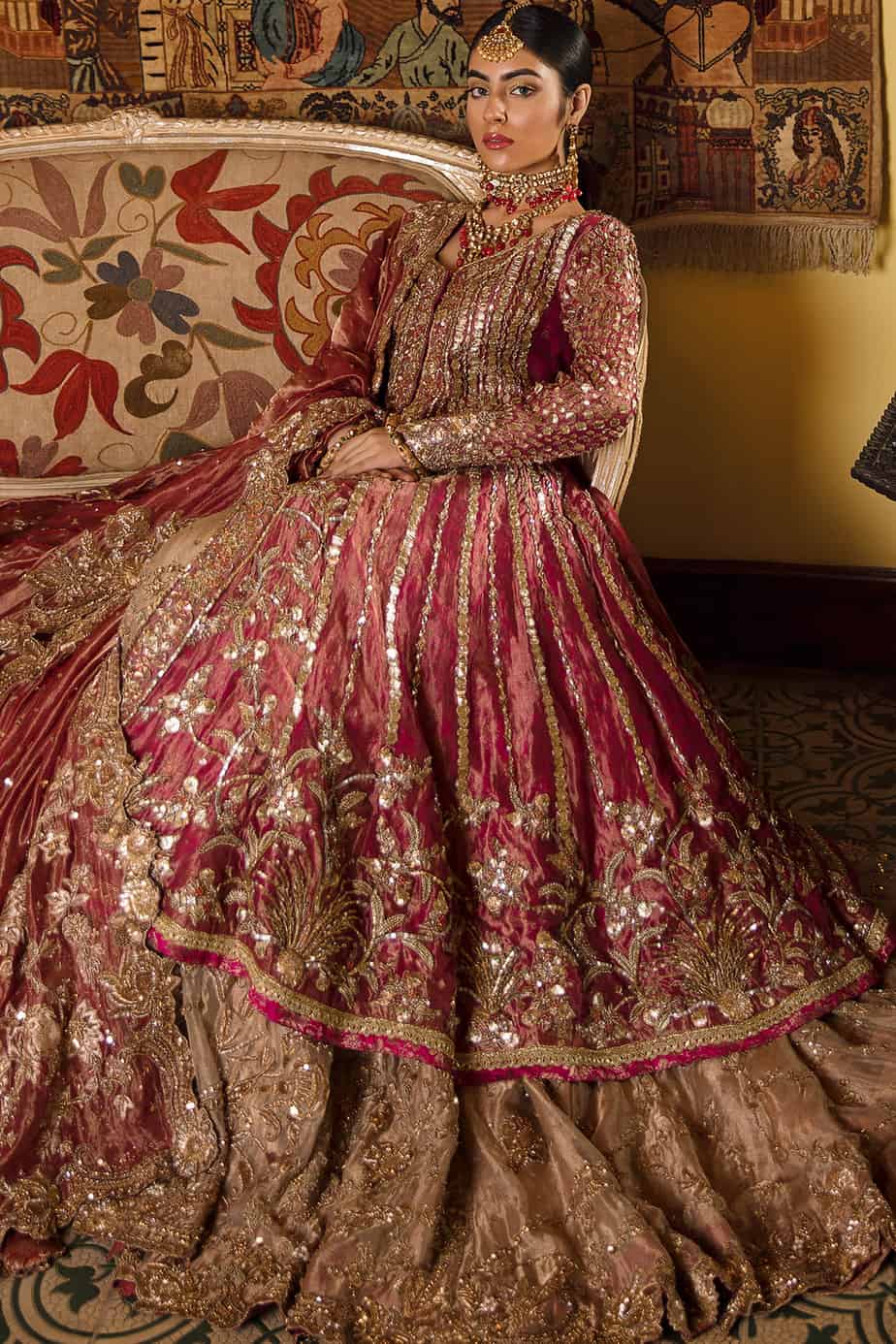 Rose-Tinted Opulence
In classic combinations of rose gold and copper, this outfit perfectly showcases Ammara Khan's ability to create classic couture with her own unique take on timelessness. Perfect for the bride looking for a soft, yet rich colour palette, this outfit features a finely embroidered raw silk shirt with intricate hand embellishment all over. The metallic silk tissue dupatta is covered with delicate 'gota' and 'resham' work, with gorgeous flora and fauna incorporated in the imagery, bringing in a touch of those special details that Ammara Khan is known for.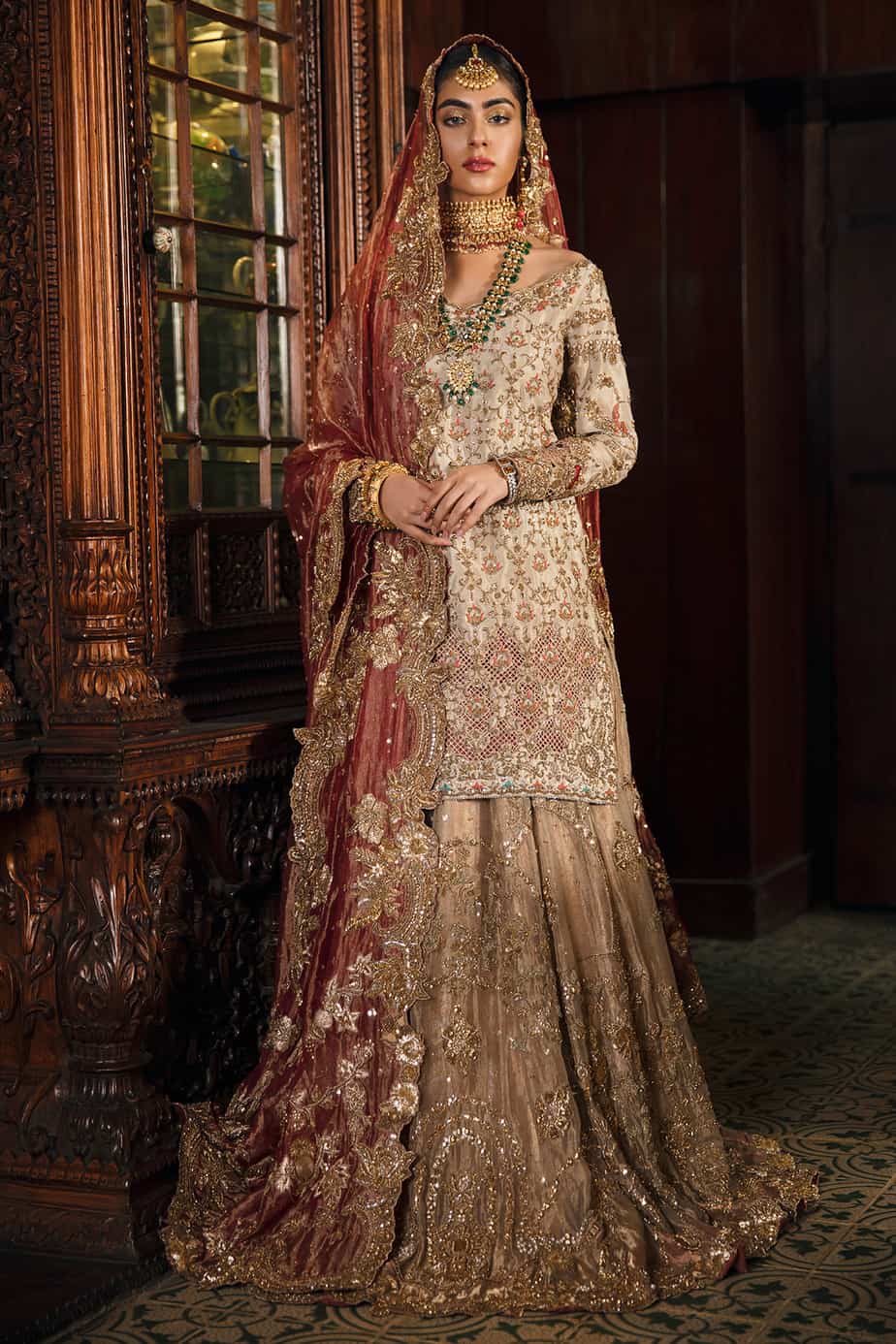 Periwinkle Dust
Steering away from classic shades, this icy blue ensemble features classic materials and cuts that keep the tradition alive. The choli is made of pale blue 'jamawar' with intricate designs in pale pink and ferozi. These colors are complemented in the beautifully embellished aquamarine lehnga and pink tulle dupatta. The sparkling lehnga features a grand trail. This beautiful piece is every modern bride's dream!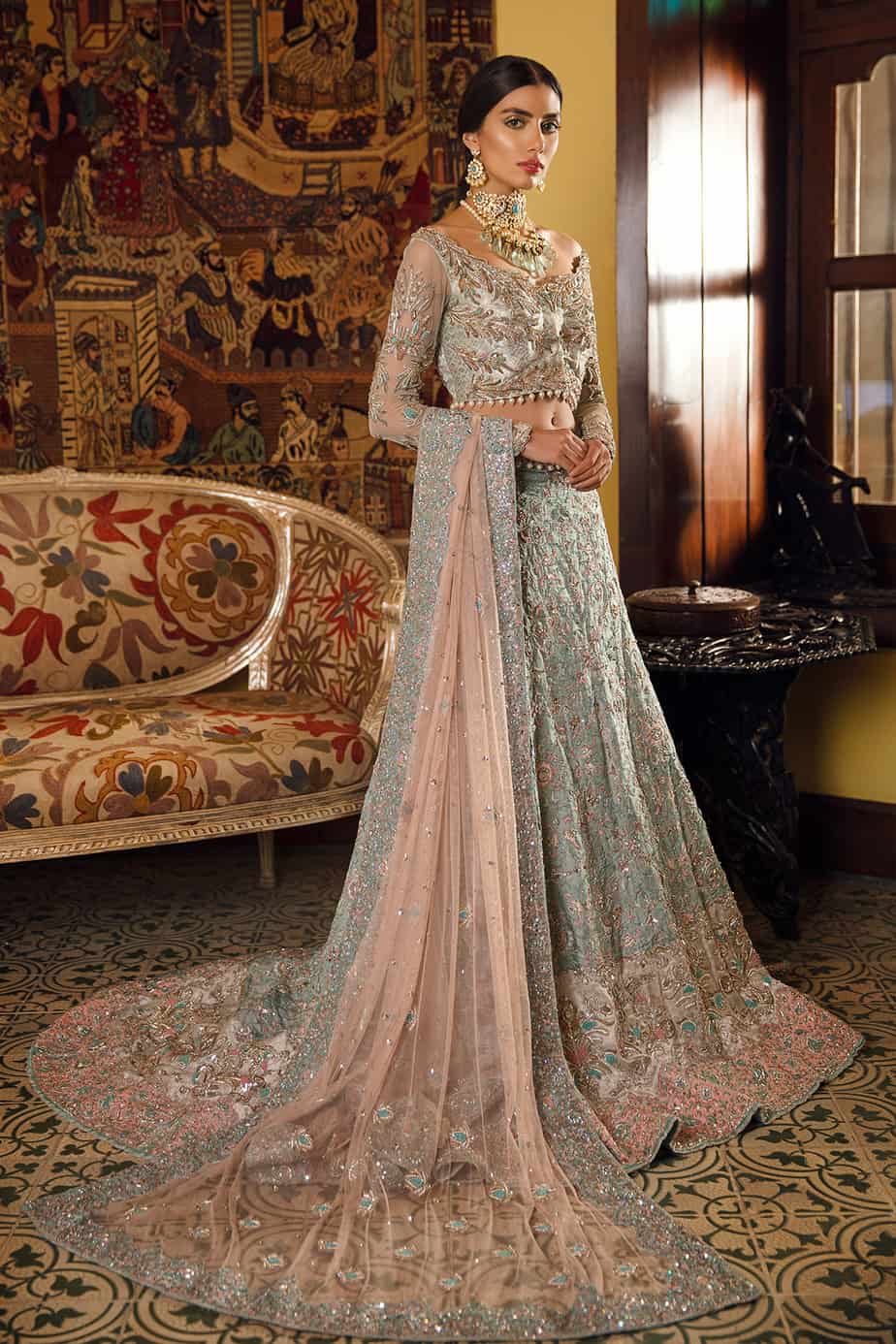 Ivory Mint Magic
What makes this jora more striking in others is its unique combination of colours and the exquisitely embroidered, stunning shirt. The tulle shirt features intricate embroidery on a sheer back in lovely shades of pink, peach, and gold 'resham'. The dull ivory lehnga is made of silk brocade and boasts regality with its scalloped border and sparkling work. Any bride wearing this will instantly exude charm and tranquility!