We all know how stressful wedding planning can be. From choosing the venue, to finalising the guest list, to deciding the theme for the decor and food – it's a lot. What makes it worse is when you don't know what to wear for your big days! Everyone has different ideas for what they want to look like, but we thought it might help to have some inspiration. Scroll down for all the Mayoun outfit inspiration you will need! Hopefully this will steer you in the direction of your dream outfit: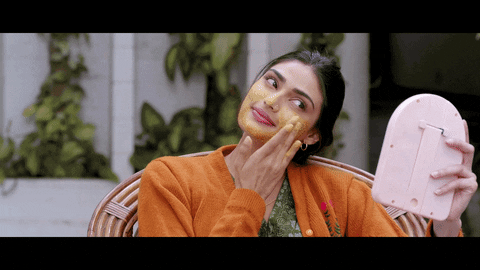 CLOTHES
This event is all about a pop of colour and vibrancy so don't be scared to experiment with yellows and oranges – nothing screams mayoun more!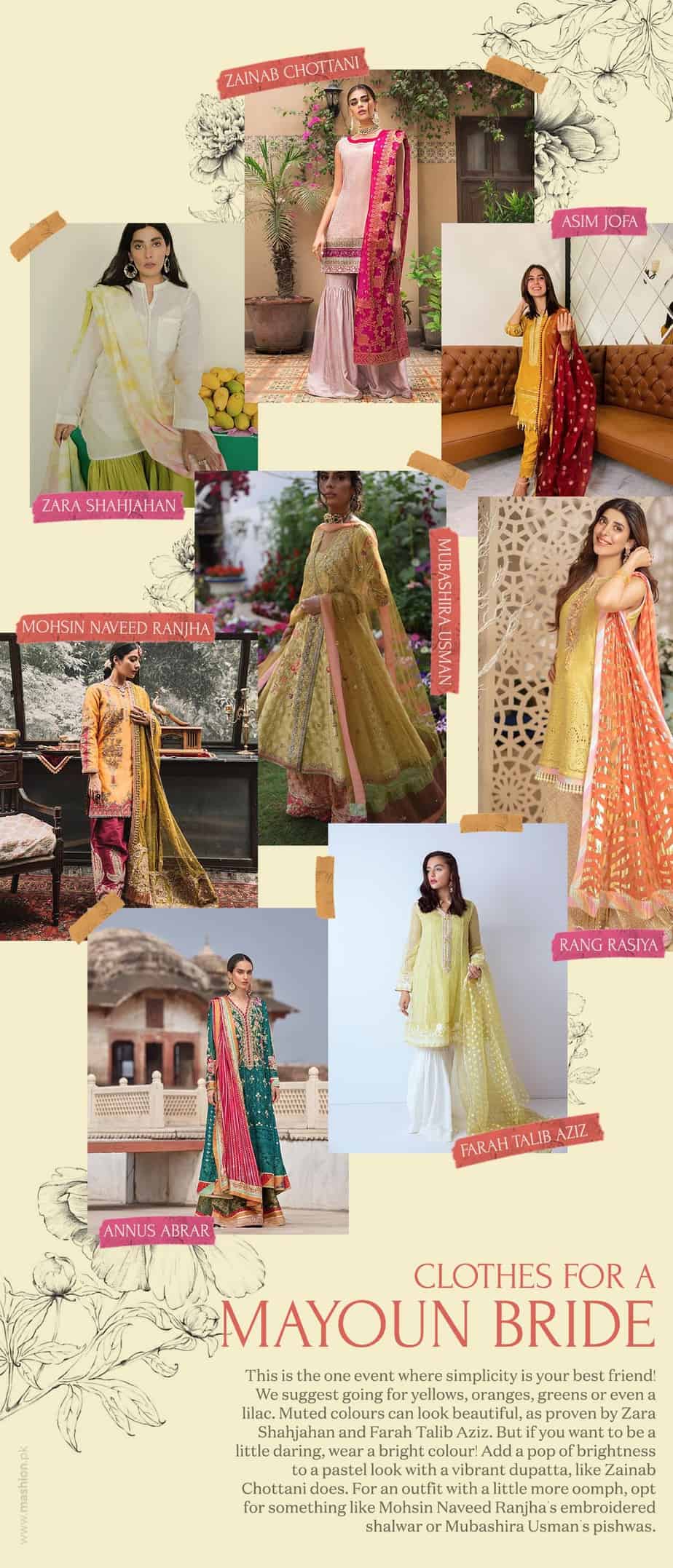 JEWELLERY
It can get physically exhausting to wear heavy jewellery throughout your wedding, but the mayoun is the one event you can keep it simple yet fun with flower jewellery!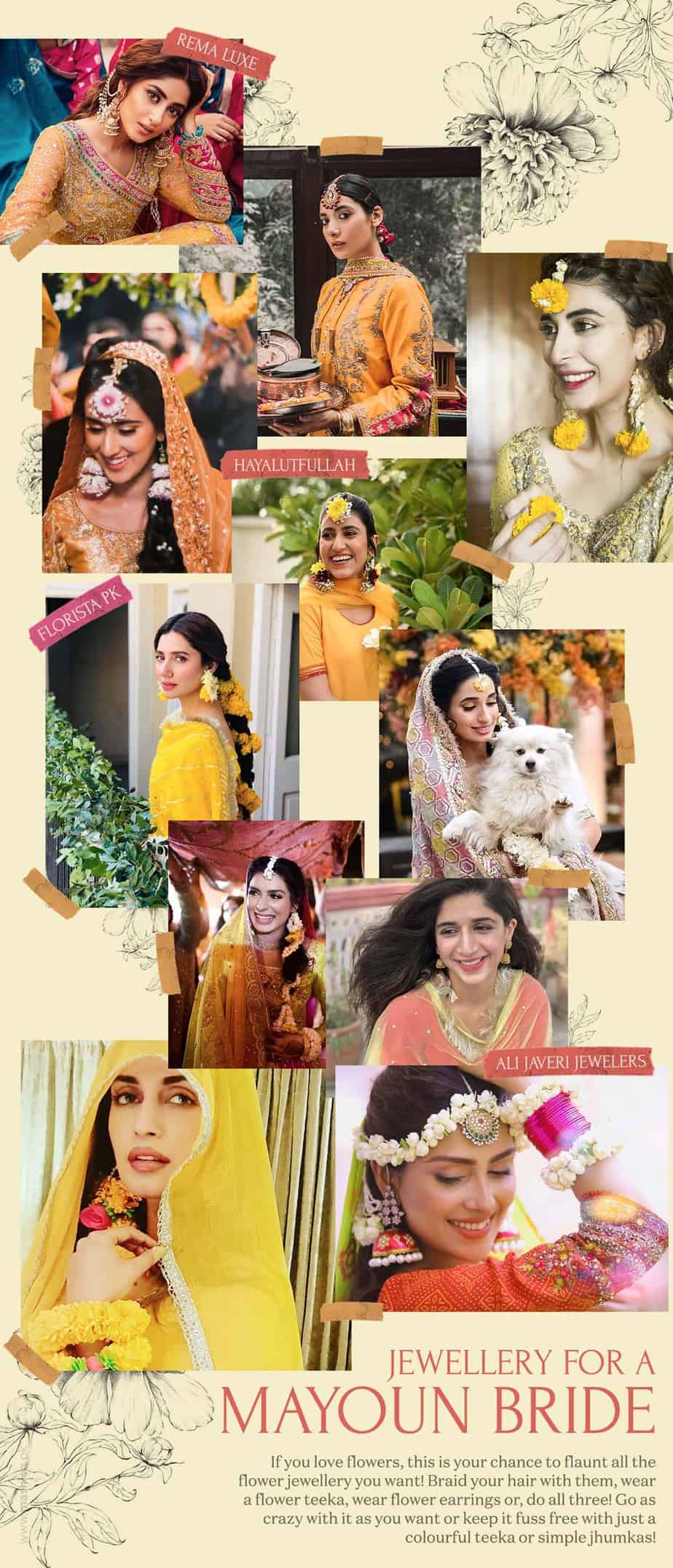 SHOES
Rest your feet for the main events by keeping your high heels in the closet for this day and taking out the flats and khussas instead!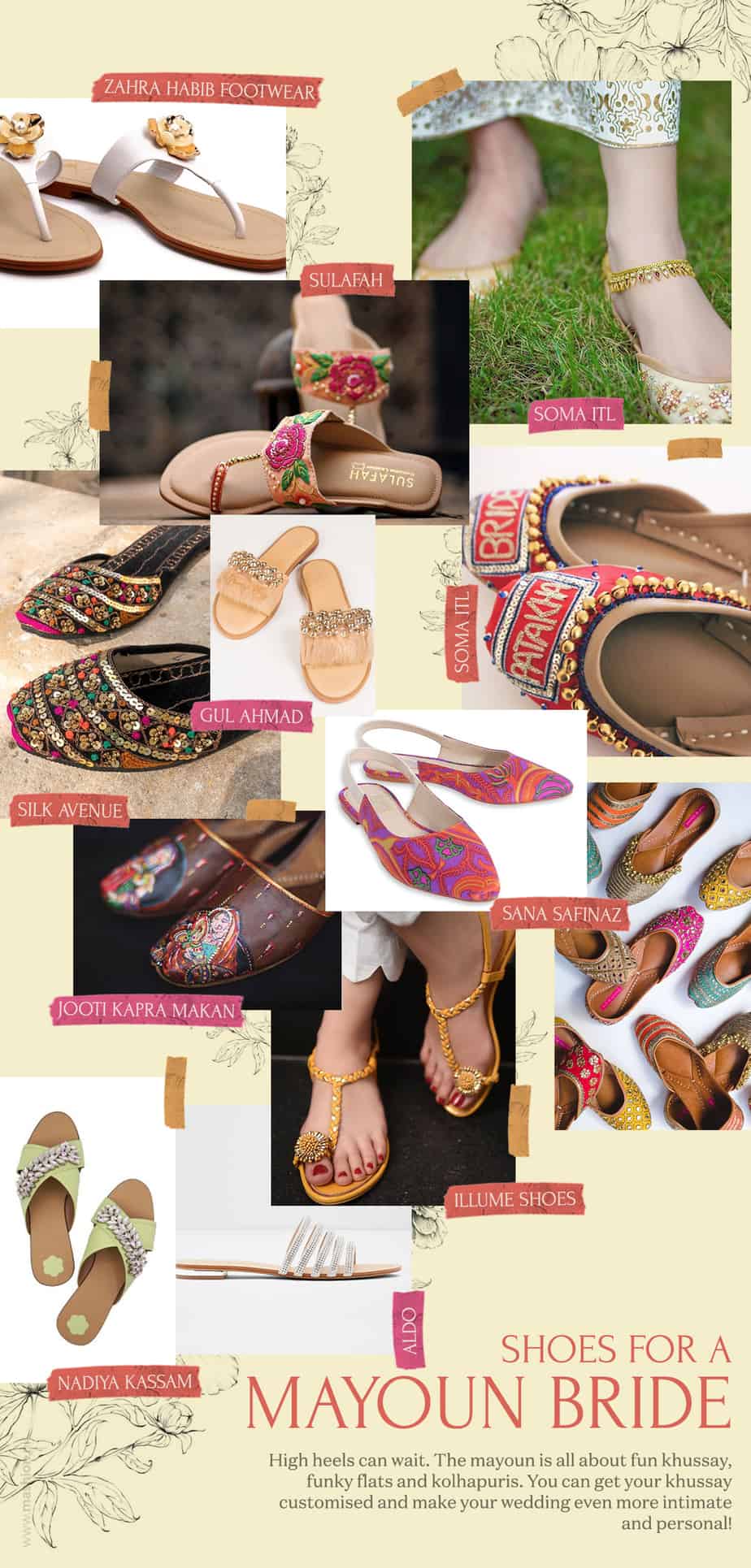 BAGS
Complete the look by playing around with quirky shapes and fun colours – you can even get away with something personalised!