With his good looks and adorable dimple, Bilal Ashraf has been making all the girls go crazy for him. There's a lot more to him though than just a handsome face! He is as charming on the inside as he looks on the outside. Scroll down to read the 8 things that should convince you that his personality matches his looks: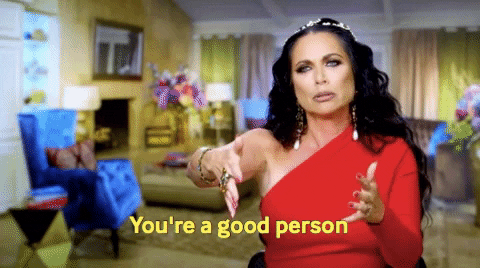 1. He Prioritises His Family
Bilal is a family man. He's always been vocal about how his parents – especially his dad – are his biggest inspiration. He also credits his elder sister for his success because she encouraged him to pursue his dreams.
[twl_embed link="https://www.instagram.com/p/BKSz6AEgZ8Q/?taken-by=ashrafbilal"]
2. He Volunteers With Pets
Bilal loves animals and spends his free time at an animal shelter – ACF – volunteering to take care of injured and abused animals. He has also been known to speak up for animal rights. Is there anything that can make us appreciate him more? 
[twl_embed link="https://www.instagram.com/p/Bl7o3bpAQW7/?taken-by=ashrafbilal"]
3. Good With Kids
There's no guy more attractive than a guy holding a baby. Sounds cliché but looking at Bilal, we can't help agreeing with this statement. Can you tell who looks cuter here? We can't decide!
[twl_embed link="https://www.instagram.com/p/BoEfZy7A2Eu/?taken-by=ashrafbilal"]
4. Friendly With His Fans
The Superstar actor is known for wooing his fans both, on-screen and off-screen. He has a devout cult-like following and he definitely doesn't take it for granted. He recorded a special message for one of his fans after receiving a Facebook message by her friend. He also takes out the time to interact with his fans and make their day – as you can see in this video!
[twl_embed link="https://www.instagram.com/p/BboaXkXh6Z8/?taken-by=ashrafbilal"]
5. He Is A True Patriot
He might play patriotic characters in movies, but it's not all an act! The star is patriotic in real life as well and has shown it on numerous occasions. Be it chanting for team Pakistan on the cricket ground or representing the nation on a global media platform like BBC – Bilal is all about promoting Pakistan!
[twl_embed link="https://www.instagram.com/p/BgwhEnqhC97/?taken-by=ashrafbilal"]
6. He Gives His All To His Work
Bilal truly loves his job. He's dedicated to any role he plays and completely gets in character for them all, even if it means getting 18 stitches in the head and several broken bones like he did for his role in Yalghaar. Not everyone can be as devoted!
[twl_embed link="https://www.instagram.com/p/B10uAhGFWKJ/?igshid=ecm49xc8g6n7″]
7. He Inspires People To Follow Their Dreams
Before he got into acting, Bilal was employed as a hedge fund consultant in New York. However, after realising that his real happiness lay in acting, he quit his job and decided to follow his dreams. He is an example to his fans that you can fulfil your dreams, as long as you are hard working and passionate.
[twl_embed link="https://www.instagram.com/p/B1qhDAElEPq/?igshid=17i1ima0hqd9u"]
8. He Has A Good Sense Of Humour
He's often spotted goofing around with his co-stars and leaving everyone around him in stitches. His witty persona is the cherry on top of his other commendable traits. Do we really need to say more?
[twl_embed link="https://www.instagram.com/p/Bc11J9MhLIm/?taken-by=ashrafbilal"]