There are several hair related questions that everyone has on a daily basis. What should the next haircut be? How can frizz be controlled with all this humidity? Haircare is an extensive subject with never ending dilemmas. Luckily, famous hair stylist Nida Khan, came to Mashion HQ to answer some of the burning questions you had regarding haircare and styling! Here is what we learnt:
[twl_embed link="https://www.instagram.com/p/BZGA_APAgYx/"]
1. Castor Oil Actually Does Help With Hair Growth
In case you thought castor oil as a remedy for hairfall was just a myth, Nida says it really does work! It contains ricinoleic acid and omega-6 fatty acids and is often recommended as a sure way to get longer, thicker eyelashes. But on the scalp, it works just as well. Nida recommends to "warm the castor oil because it is very thick. Apply it to the scalp and massage it in, clockwise and anticlockwise."
2. Things To Consider When Deciding Your Haircut
Deciding on what haircut to get is a journey of constant questioning and indecisiveness. We don't blame you, deciding to chop off your hair or suddenly getting bangs is not a decision to be taken lightly!  But Nida points out a few factors that can make the decision easier: "Firstly, you need to see the type of hair you have. Is it straight? Is it frizzy? Is It curly? Is it wavy? Secondly, your face shape matters too." This can help eliminate some haircuts and get you one step closer to the haircut of your dreams. If someone has a broader forehead, Nida suggests "going for bangs – something that covers your forehead." Your hair stylist will be able to better guide you on what suits you the best, so don't forget to consult them!
3. Styling Hair Without Heat Is Not As Hard As You Might Think!
Most of us are guilty of styling our hair with heat once, or twice a week (if not more!). It's just convenient and easy, but unfortunately, applying too much heat to your hair damages them. No-heat hairstyles do exist though and thankfully, Nida shared some of the ways we can ditch the heat tools and style our hair: "You can play around; have a braid, a side braid, high ponies, buns! Add accessories to your hair – headbands, clips. They all look great!"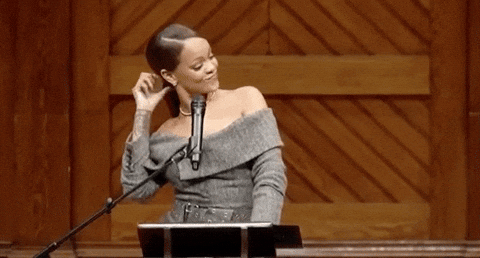 4. Shampoo-ing Your Hair Daily Definitely Damages Your Hair
We are often told that shampoo-ing our hair everyday is bad, and our expert confirms it. It strips the natural oils from the hair and can with time, leave it wiry and frizzy. Some people however have to wash their hair everyday because of oily hair, dandruff or excessive sweating due to exercise. In such cases, Nida says to use "sulphate and paraben free shampoos".
5. How To Control Frizz
Frizz is inescapable, especially with the humidity in Karachi. There's nothing worse than getting a blow-dry and having your hair look frizzy within a few hours. Along with conditioning, Nida emphasises upon investing in a good anti-frizz product or curl enhancer spray/cream to tame the frizz. She recommends the 'curl creme' by Label M which you can find at Toni and Guy. Another tip to reduce frizz is to switch our your cotton towel for one with a microfiber technology that prevents friction and helps dry hair faster!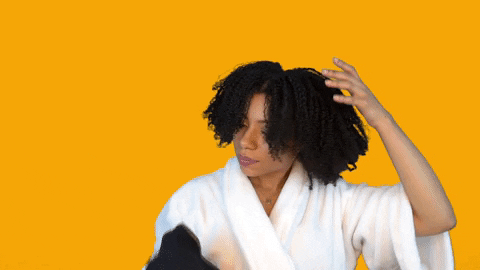 6. How To Take Care Of Your Hair If You Wear A Head Scarf
If you're covering your hair with a scarf, there are some haircare tips to keep in mind to ensure your hair remain healthy. The first, according to Nida, is to make sure you are shampoo-ing it often and that you don't tie it when it's wet. Your hair are more prone to breakage when wet and under a scarf, will take even longer to dry. Tying up wet hair also leaves the hair flat and limp. Secondly, Nida says to make sure you are using the right products and to not leave hair open under the scarf because it leads to sweating and excessive oil buildup!
7. How To Hide Grey Hair
Genetics, age and stress, all contribute to grey hair. It is the result of melanocytes around the hair follicle reducing the amount of melanin they produce. According to Nida, the obvious solution people go for is hair dye, but there are also root-touch up sprays that are a quick fix. White and grey hairs are also a sign of grace and wisdom, so don't feel afraid of embracing them!