Winter is finally on its way, bringing those beloved chilly nights with it. That means we'll definitely be stocking up on tons of new trends and fashion essentials. But we all know the transition from summer to winter fashion is not easy. To keep your style quotient high on even the coldest days, you need to invest in some new pieces. To build your perfect winter wardrobe, here are all the swaps you should make.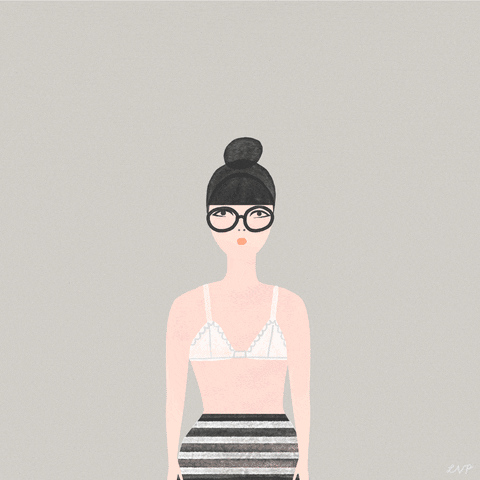 1. Go-To Tees For Turtlenecks
Turtlenecks are for winter what tees are for summer. To build a stylish winter wardrobe, invest in a few soft turtlenecks and you'll be sorted for the entire season. Get some in neutral colours that can be paired with bright jackets for a statement look, or opt for fancy and vibrant turtlenecks that will make a statement all on their own!
[twl_embed link="https://www.instagram.com/p/BqHd0Djl9ex/"]
2. Breezy Culottes For Velvet Pants
Since we're saying goodbye to warm days for colder ones, it's time to part with those comfy culottes. But don't worry, we have the perfect alternative for you — velvet pants! They're comfortable, classy and perfect for when you want to look polished. Pair them with a turtleneck for a dinner with friends or with a smart blazer for a formal meeting.
[twl_embed link="https://www.instagram.com/p/BSQvQQlhGSL/"]
3. Colour Blocking For Monotones
While summers are all about bold and bright colours, winters call for the opposite. We don't recommend completely ditching vibrant shades, but it's time to take a break from the colour-blocking trend. Opt for something more sophisticated, such as tonal dressing. Pair your monotone outfit with bright accessories to spruce up the look when you want to go glam.
[twl_embed link="https://www.instagram.com/p/BtFxYVRBuep/"]
4. Light-Wash Denim For Black Jeans
Denim jeans are a favourite no matter the season. But wearing the same jeans throughout the year can get a little boring. To make your winter wardrobe a bit more interesting, shop for some edgy black ones. Sport it with a cool sweatshirt for a day look or get fancy by pairing it with a hot velvet top.
[twl_embed link="https://www.instagram.com/p/Bt8gKWJnZrK/"]
5. Organza Capes For Velvet Jackets
Winter in Pakistan means one thing — weddings! And having the appropriate winter wedding wear is key. Organza capes, a staple for summer weddings, aren't the best for winter weddings. Instead, opt for intricately embroidered velvet jackets paired with straight pants for an elegant outfit that's ideal for any event. It's just one of the trends this wedding season you need to have!
[twl_embed link="https://www.instagram.com/p/BvOEpgFlkJn/"]
6. Mules For Knee-High Boots
As much as we love our go-to mules, we can't wait to rock those sky-high boots! Since winter in Pakistan doesn't last long, it's fair to make the most of it and invest in a chic pair of knee-high boots. They're comfy and stylish like nothing else and have the power to give an instant boost of glamour to any look.
[twl_embed link="https://www.instagram.com/p/BsgO9alAP99/"]