Come wedding season, we all love twirling in elaborate lehnga cholis. But there are certain unspoken rules of wearing this outfit that many of us are unaware of. If you're planning to wear this ensemble anytime soon, make sure you master these tips and tricks beforehand!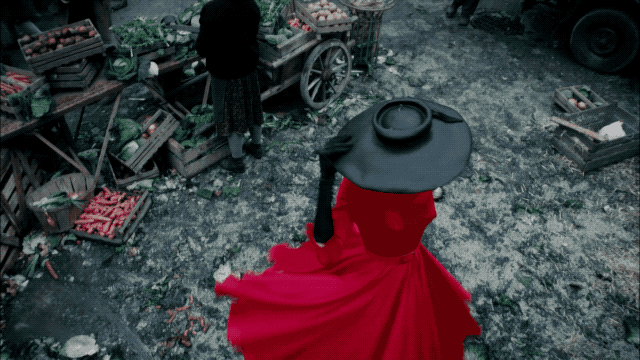 1. Never Wear One Colour Head To Toe
Never make the mistake of matching everything with your lehnga. Doing so will only spoil your look. Because the outfit is so voluminous, make sure to add some vibrancy to your look with a contrasting dupatta or accessories. Even keeping your accessories neutral when wearing a bright-hued lehnga will do the trick!
2. Choose The Right Lining
The lining of your lehnga is crucial and should not be ignored! A lengha will only look flattering if the lining perfectly matches the colour of your dress and creates the perfect silhouette. It's equally important to pick the right length and fabric of the lining to ensure your outfit is comfortable and easy to wear.
[twl_embed link="https://www.instagram.com/p/Brz60i_ADc4/"]
3. Go Minimal With Jewellery
If you're planning on wearing a heavily embroidered lengha, keep your jewellery minimal. Lenghas tend to be statement ensembles and wearing heavy jewellery might be a little overkill – unless you're the bride! If you're wearing jhumkas with an embellished lehnga, it's better to ditch the necklace so the earrings and outfit both stand out!
4. Decide The Height Of Your Heels
Heels are a must-have at any wedding since they give you an air of grace. But when wearing a lehnga choli the height of your heels need to be carefully picked! To avoid your lehnga sweeping the floor or coming at your ankles, make sure to keep a pair of heels with you when getting the outfit stitched. And always try your lehnga on with heels before finalising it!
[twl_embed link="https://www.instagram.com/p/B1lW873JxGz/"]
5. Always Pin Your Dupatta
To wear your lehnga choli effortlessly, make sure to properly pin your dupatta to either the blouse or lehnga itself. This will keep you from having to set your dupatta every other minute, especially if you're in the middle of dancing the night away!
6. Style Your Hair According To The Embroidery
Make sure you don't let your hair take centre stage when wearing a lehnga choli. If the blouse is embroidered, go for a simple up-do or leave your hair down with a neat blow dry. Just make sure your hair doesn't hide all that intricate embroidery on your sleeves!
[twl_embed link="https://www.instagram.com/p/BrxbTMGgaLO/"]