There isn't much better than travelling to amazing cities around the world. But doing it around New Year's Eve takes it to another level. Ringing in the New Year while you're out and about makes it much more exciting if you're at the right place at the right time. Every city's festive feels and celebratory mood are great in their own unique way, but the ones on our list are where you need to be this year. Read on and start packing!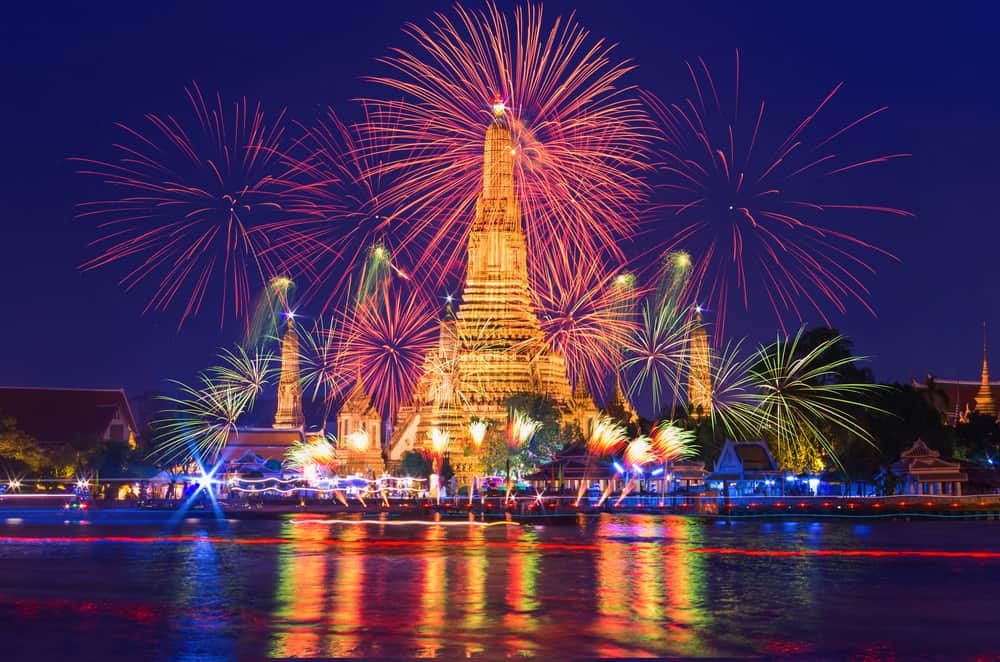 One of Asia's most bustling cities, Bangkok has never failed to impress with its crazy New Year Eve parties. People from around the world gather here to have an experience of a lifetime. The Central World Square is the main tourist attraction on New Year's Eve –it's basically Bangkok's answer to Times Square. Whether it's the video screen projections, spectacular light shows or live concerts, this spot has it all covered – and with lots of fireworks!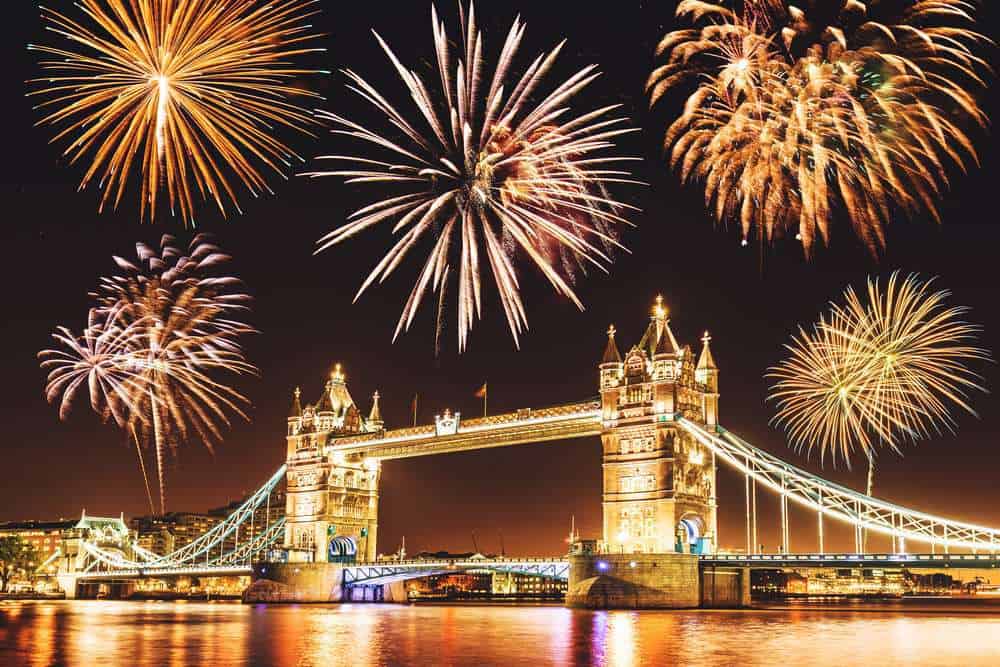 Spend New Year's night in London and let your first Instagram photo of the year be in front of the beautifully illuminated River Thames. England's capital is known for hosting one of the best New Year's Eve parties out there. Even if tickets for the staging area are sold out, you can still enjoy free fireworks from quintessential English hilltops, such as the Parliament Hill, Primrose Hill, Hampstead Heath, Greenwich Park and Alexandra Palace. The whole city lights up to guarantee your New Year starts on a memorable note.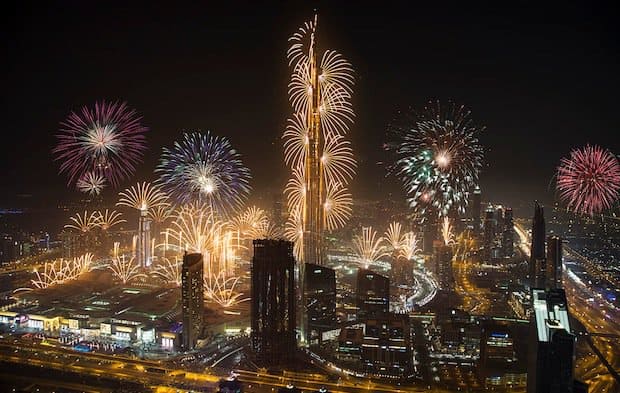 Welcoming New Year at the world's most striking skyscraper – Burj Khalifa – is by far the most mainstream yet mesmerising experience you could have. In 2014, Dubai made it to the Guinness Book of World Records for having the biggest fireworks display on New Year's Eve. And the extravagant celebrations only get better with each year. If you're not a fan of loud celebrations, you can visit the nearby Burj Plaza for a quieter and family-friendly experience.
4. Rio De Janeiro – Brazil
The capital of Brazil is known for its paramount carnival celebrations but Rio's New Year festivities are one to witness. If celebrating New Year in the midst of an energetic crowd is your idea of fun, then Rio de Janeiro is the place to be. The city's most popular spot for New Year's Eve is the Copacabana Beach. It entertains a huge crowd with a variety of musical and dance performances along with a splendid display of fireworks. What could be better!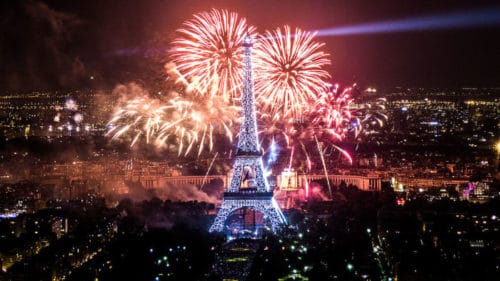 For all the hopeless romantics out there, Paris is the city to be in on New Year's Eve. What's more magical than watching a beautiful firework and light show display at the iconic Eiffel Tower? If you're lucky enough to be in Paris to celebrate, the city of love has a lot more to offer. You can party the night away at the Champs-Elysées or take one of the New Year's Eve boat cruises alongside the River Seine. You'll feel like you're straight out of a movie!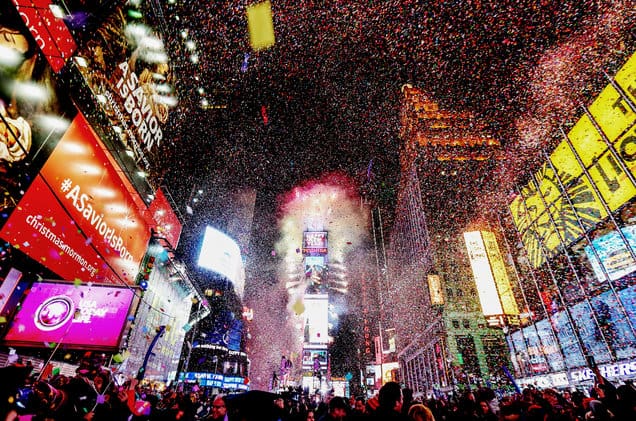 The massive crowd at Times Square may overwhelm you, but watching the iconic ball drop live definitely makes it worth your time. But if that's not your thing, there are several other activities that take place in the city as well. Stunning firework displays and performances by renowned musicians are just some of the activities you can look forward to. You can even take a night boat ride on the New York Harbour and catch a glimpse of the midnight fireworks display near Liberty Island.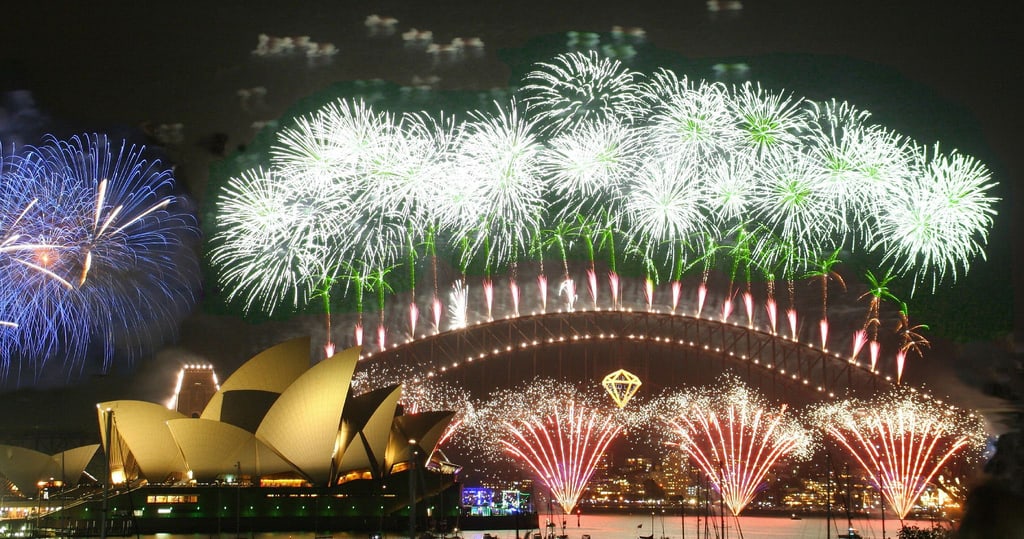 If you want to be among the first ones to welcome 2020, Sydney should be your getaway of choice! More than a million people join in to witness the incredible fireworks and stunning water and air show displays taking place at the Sydney Harbour. The cherry on top is the Opera House and Harbour Bridge, which provide a spectacular backdrop to the festivities.Two major firework shows are organised in the city, one at 9 PM and the other at midnight, but trust us, both are worth watching!