Breaking stereotypes and experimenting with hair colours is always a daunting thought. But every fashionista knows that the trick to doing so is by finding a shade that compliments your skin tone perfectly. Finding the right hair colour can be tough but we're here to help. Scroll through the below list for hair inspiration that'll look good with all skin tones!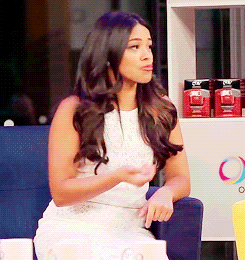 1. Ravishing Red
Paint the town red with sultry hair that beautifully complements every skin tone. And even within red, the options are endless! You could go for dark, maroon shades that would shine bright in the sunlight or go for a fire engine red that'll turn heads everywhere you go!
[twl_embed link="https://www.instagram.com/p/ByYAjQmjW9G/"]
2. Classy Caramel
Caramel may seem like a safe choice but this simple shade can easily make a big statement. A favourite for every skin tone, caramel lowlights or highlights can instantly add an element of texture and movement to your hair. Even if you go caramel all over, the shade will make your hair glisten for sure!
[twl_embed link="https://www.instagram.com/p/B2RDpD5A7g_/"]
3. Brown Beauty
Brown hair has been trending for a long time now and for good reason! Brunettes have endless options when it comes to styling their hair. Go for dark, chocolate brown hair to add vibrancy to your over all look or switch it up with a light and dark brown balayage with some honey/caramel flecks for texture!
[twl_embed link="https://www.instagram.com/p/BzFnTkAA_FI/"]
4. Black Is Back
No matter what people will say, black will always be black! This hair colour reigns supreme for a reason. Opt for a cool black shade if you have a cool undertone or a warm black if you have a deep skin tone or are fair skinned. This will make you look striking without being too harsh!
[twl_embed link="https://www.instagram.com/p/B2yN39dFgbf/"]
5. Honey, Honey
A honey shade, in either blonde or brown undertones, is the perfect shade for when you want to experiment without going to an extreme. It'll add a soft look to your overall vibe without washing you out completely. Plus, it'll add a ton of texture and depth to your hair!
[twl_embed link="https://www.instagram.com/p/B1yNAtipksX/"]