As fashion trends evolve with each passing year, sleeves are getting bigger and bolder and better! Big, baggy statement sleeves are being worn by fashionistas around the globe and we absolutely love this trend. The fabulous bell sleeve trend started on the runway and is now spotted everywhere. If you're in love with this gorgeous trend then as well, here is a guide for you to rock it in more than one way!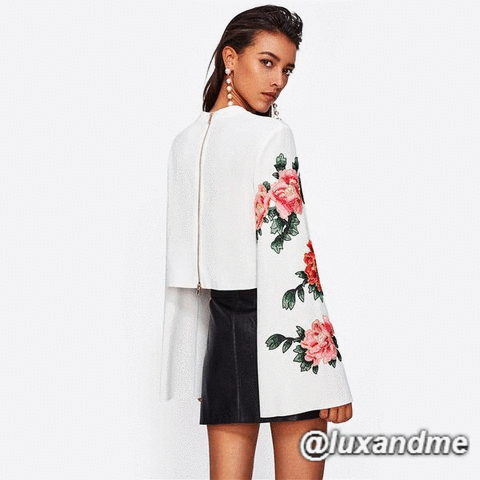 1. A Bell Sleeved Blouse To Amp Up A Monochrome Outfit
Leave it up to bell sleeves to add drama to even the dullest of outfits. If you want to rock a monochrome look, go for a white bell sleeved top and pair it with black pants for an understated yet smart look.
[twl_embed link="https://www.instagram.com/p/B02QMS4D-Gv/"]
2. Layer A Tank Top With A Bell Sleeved Cape
This is the perfect summer look! Don a tank top and cover it up with a stylish bell sleeved cape. To dress it up you can pair it with a skirt and for a casual look we recommend you to opt for culottes or jeans.
[twl_embed link="https://www.instagram.com/p/B2_92GApgz_/"]
3. Pair It With Skinny Jeans
Avoid pairing bell sleeves with more puffy clothes, such as baggy pants or flowy skirts. If you're wearing a bell sleeved top complement it with skinny pants. If you want to don a skirt, wear a pencil skirt to balance out the look.
[twl_embed link="https://www.instagram.com/p/BynbUpxAGb0/"]
4. Opt For A Bell Sleeved Shirt For A Professional Look
Although they may not seem like it, bell sleeves can be worn to work as well.  If you want to wear the trend to a professional event, opt for a button down bell sleeved shirt and pair it with a chic bag and shoes.
[twl_embed link="https://www.instagram.com/p/B1EeY0Bhhs2/"]
5. Go For A Subtle Shade To Not Look OTT
It's true that bell sleeves can look a bit OTT, so if you prefer to keep it minimal, we recommend you pick a subtle shade, like black or navy blue, to keep the drama at a minimum.
[twl_embed link="https://www.instagram.com/p/ByYjJ9DnGn9/"]