This week we spoke with the dynamic and fierce techpreneur Mashal Waqar who's contributions and impact have been acknowledged on various platforms. She is currently the co-founder and COO of The Tempest, a next generation global media company serving women across the globe, giving them a platfrom where they can share, learn and grow. Mashal has delivered her TedxTalk on the power media in Dubai, has been listed in the Forbes Middle East 30 Under 30 list of 2019 and has been awarded the Young Leader of the Year award at the 19th Global WIL Economic Forum. Her previous work includes Deaf Accessibility initiatives, a security platform to secure IoT devices, an app for UNHRD to help children in crisis from a behavioral and neuroscience perspective and research on challenges faced by Pakistani female entrepreneurs.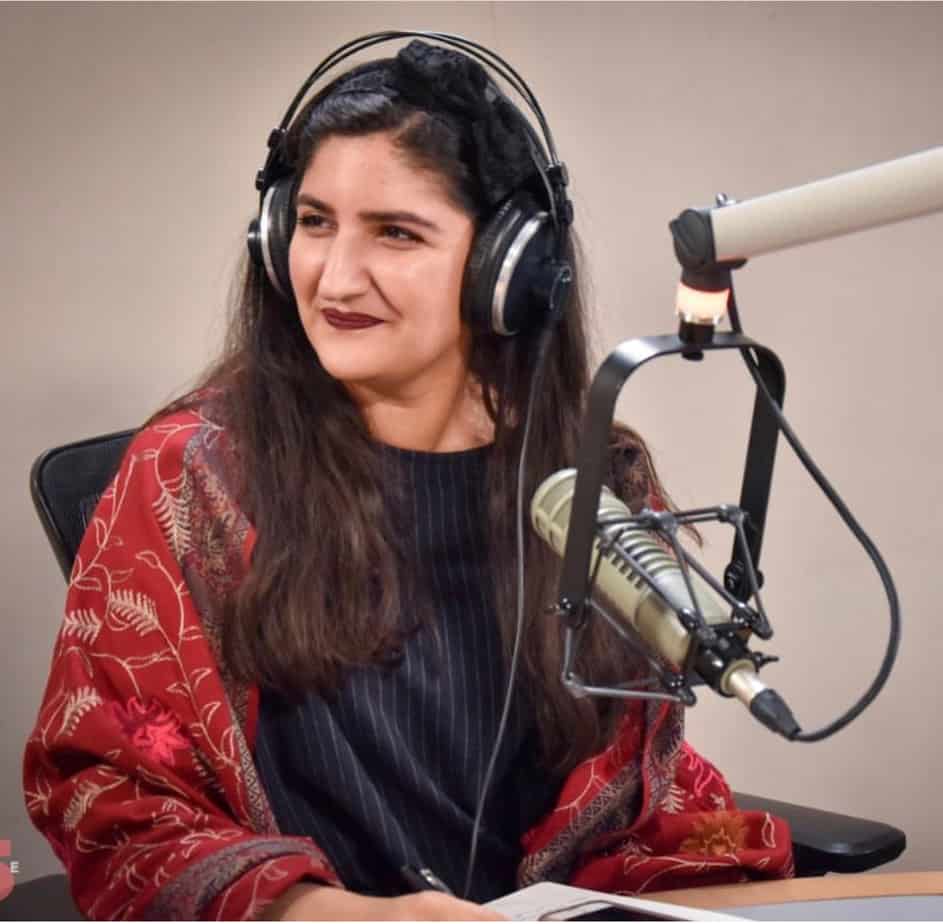 1. Please tell me a little about yourself
I grew up in Saudi Arabia and had a pretty simple life. I've absolutely loved reading and writing since I was a kid. Books were my access to the world outside of Saudi Arabia and the opened up my eyes to possibilities and the belief that anything was possible.
2. How did the idea of The Tempest come about?
Laila Alawa (CEO + founder) started The Tempest in April 2016. A couple of months after its launch, I stumbled onto a few articles – I was in love with the content! I've never felt represented in media and it felt like I was finally on a platform where I belonged. I remember bingeing on the articles for hours. I ultimately decided to apply for the editorial fellowship and once I joined, I fell in love with the mission! I was working with two other startups at the time, while I was rising through the ranks at The Tempest. A few months later, Laila asked me to join as a co-founder in the company.
3. What/who inspired you to pursue this startup?
I loved the culture, the mission and I wanted to be part of a startup that's quite literally changing the world.
4. Is your startup self-funded or did you raise funding for it?

It was originally self-funded but we did a small pre-seed round last year.
5. How is The Tempest different from other news/content sites?

We bring forward fresh perspectives and real conversations. We've got some of the most incredible women from around the world sharing their stories. We're not speaking for people, we let them speak. That's what sets us apart – we've got multiple content formats, but you can go through them and see for yourself that these are real conversations from real women. The other side of this is our close attention to what drives users; one part of having incredible content is creating but the other part is driving people to consume that content. Our focus on analytics and tech is another element that definitely gives us an edge.
[twl_embed link="https://www.instagram.com/p/B2bztiYhhYQ/"]
6. Who were the early employees in your startup? How did you hire them?
Almost all our employees have grown through the fellowship program. This gives us an ample amount of time to mentor and train them, to get an understanding of what they're passionate about and where they could fit in. They have to be passionate about the mission and to be comfortable with working in a fast-paced startup culture.
7. What challenges, personally or otherwise, are you still working through?

One of my biggest challenges personally was meeting people and talking about The Tempest and myself. I'm naturally more introverted and I seriously struggled with this initially. Meeting new people was basically out of my comfort zone. Public speaking was another major challenge for me. I used to feel very nervous when I started off.
8. Where do you see yourself as an entrepreneur in the next few years?

I'd love to see The Tempest reaching new heights and becoming a bigger success story.
[twl_embed link="https://www.instagram.com/p/B079HPJBLgj/"]
9. What's your startup's culture like?
It's a very supportive culture and something I'm extremely proud of. Mental health is a very open conversation and nothing is considered taboo. You can quite literally take days off if you're not doing well from a mental health perspective. We're also a remotely-based team, so we're working with people in over 24 countries. That's a lot of different perspectives, cultures and communication styles coexisting simultaneously. No discrimination of any sort is tolerated; while it's okay to have differences in beliefs and opinions, we don't tolerate homophobia, ableism, racism, sexism or bigotry of any sort.
10. Who are the 3 women in startups/entrepreneurship that you deeply admire?
Sophie Smith from Nabta Health, Nour Al Hassan from Ureed, and Najla Al-Midfa from Sharjah Entrepreneurship Center (Sheraa). These women are absolute badasses.
[twl_embed link="https://www.instagram.com/p/B0ZIKQ9BD7k/"]