Be it stand-up, improv, satire or any other type, men have dominated the comedy genre around the world for a very long time, and it's no different in Pakistan. But women, here and abroad, have always found ways to dabble in the comedic arts, despite the challenges. Shows like Fifty Fifty, Aangan Terha and Family Front wouldn't be as iconic as they are without their female actors. Women such as Zeba Shahnaz, Bushra Ansari, Samina Ahmad and Nadia Afghan are absolute powerhouse comedians, but they've always stuck to TV and film. It's only recently that new age performers in Pakistan are challenging the comedy status quo and making the most of social media! Here are some of the country's wittiest women who are changing the world of comedy with their unique and on-point humour.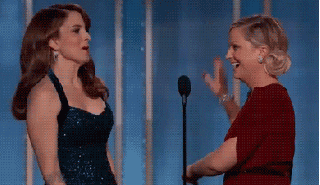 1. Faiza Saleem
When we talk about women in comedy, we have to begin with the pioneer of social media entertainment – Faiza Saleem. Not only did she take the risk of entering this industry and pursue comedy as a profession, but went on to create an all-girl improv troupe, The Khawatoons! While she knocks it out of the park with her stand-up comedy, it's her funny shorts on Instagram that send us into instant fits of laughter. All hail queen of comedy!
[twl_embed link="https://www.instagram.com/p/Bzqw-OglEct/"]
2. Swinery
She came, she animoji-ed and she conquered! This anonymous Instagram account has quickly become a hot favourite among social media buffs. Nobody knows the actual face behind those amusingly complex characters, but what we do know is that it's one gifted woman breaking many stereotypes. With it's her 30-second videos featuring animojis or the adventures of her pug, Swinery "explores the enigmatic and incredible complexities of the human kind." Each of her characters is witty and mirrors our society's realities to the tee. And let's be honest, we all know someone like Shazia's Dottuh's hater. If you want to know which Swinery character you embody, find out here!
[twl_embed link="https://www.instagram.com/p/ByuuarQnKvo/"]
3. Baji Bombastic
If you're an avid social media user then you already know who the hilarious Baji Bombastic is. We don't know what's funnier, her high-pitch voice, eccentric accent or the angles in which she shoots her videos. But one thing is for sure – Baji never fails to tickle our funny bones! The face behind Baji Bombastic is the supremely talented Sheherzade Noor Peerzada, whose aim is to tackle our society's obsession with English. A character, which was initially mocked for its broken English, later emerged as a strong woman who isn't ashamed of herself and takes pride in the way she is.
[twl_embed link="https://www.instagram.com/p/ByR8TmagoeZ/"]
4. Naik Parveen Syndrome
Videos of a woman with a makeshift towel-veil started surfacing on social media after the Aurat March. Known as Naik Parveen — thanks to her holier than thou personality — she despises the 'March' and feminism; for her only aim in life is to keep her husband and in-laws happy. This thoughtfully created fictional character is brought to life by the talented Mariam Shafqat Goraya. With her quirky and hilarious videos, Mariam takes a dig at the internalised misogyny that prevails in our society. Each of her minute-long videos have a point and always hit the bull's eye. Naik Parveen Syndrome has really won the hearts of women all over!
[twl_embed link="https://www.facebook.com/NykPrwynSiynrumNaikParveenSyndrome/videos/483199698902149/"]