Hydration is KEY to getting through a hot season, especially when it's as never-ending as this. But that doesn't necessarily mean you can't have fun while doing so! Pakistan is home to some of freshest fruits and veggies so why not make the most of the situation! Here are some easy-to-make, refreshing drinks that taste even better than they look and don't take up too much time.
1. Mango Lemonade
Mangoes are a staple in every household, so it only makes sense to make delicious drink using our national fruit!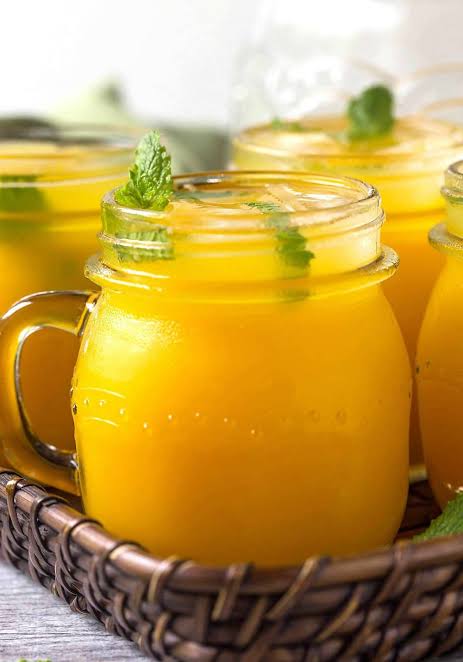 You will need:
1 ½ cup of peeled and chopped mangoes
¾ cup of sugar
1 cup of lemon juice
Take the mangoes, ¼ cup of sugar and splash of water and blend till a syrup-consistency forms. In a separate jug, stir in the lemon juice, rest of the sugar and the mango syrup. Fill a glass with a few ice cubes and add the lemonade, and voila! You have yourself a drink to enjoy by the poolside.
2. Watermelon Lime Soda
Watermelons are the ultimate summer fruit and this tangy drink will become your ultimate summer drink!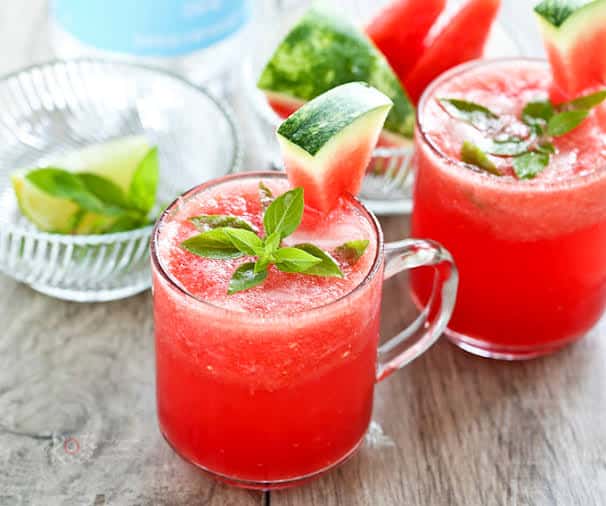 You will need:
8 watermelon cubes (seedless)
6 tbsp. of honey
1/3 cup of fresh lemon juice
1½ cup of water
A few mint leaves
In a blender, crush the watermelon cubes to make a puree and strain to get rid of any seeds. In a pitcher, add the watermelon purée, honey and lemon juice. Mix in some water and ice, and garnish it with some mint sprigs in a glass and serve!
3. Ginger Peach Mojito
This tangy and refreshing drink, with just a hint of sweetness, will become your go-to craving all year round!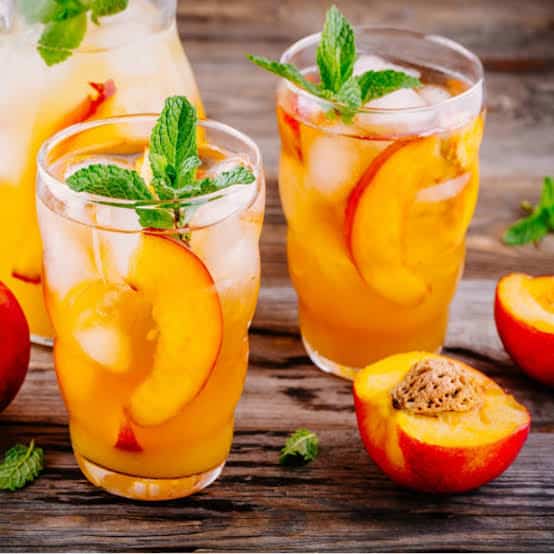 You will need:
1 peach, chopped into slices
Ginger, chopped
8-10 mint leaves
3 lemons,
1 can of ginger beer
Use a sliced peach and chop it into smaller pieces. Chop up the ginger and mint leaves. Squeeze the lemons in a container and add the peach, using a spoon to crush the fine pieces of peach to extract its juice. In a glass, add the peach/lemon juice along with the ginger and mint. Then go ahead and add some ginger beer, top it with a few ice cubes and its ready!
4. The Hawaiian Drink
This breezy drink will make you feel as if you're on a tropical vacation right from home!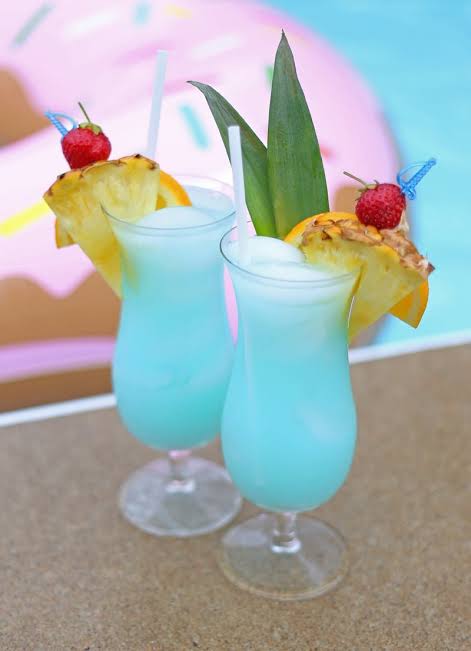 You will need:
1/3 cup of coconut water
1/8 cup of pineapple juice
2 tbsp. of vanilla ice cream
1 tbsp. of blue food-colour
Crushed ice
Making this drink couldn't be simpler! All you have to do is blend all these ingredients together, garnish with a pineapple slice and a salt the rim around the glass. Throw in a small umbrella in the glass to give it the final Hawaiian touch and welcome to the tropics!
5. Cucumber Cooler
Cucumbers are the ultimate refreshers, including this drink!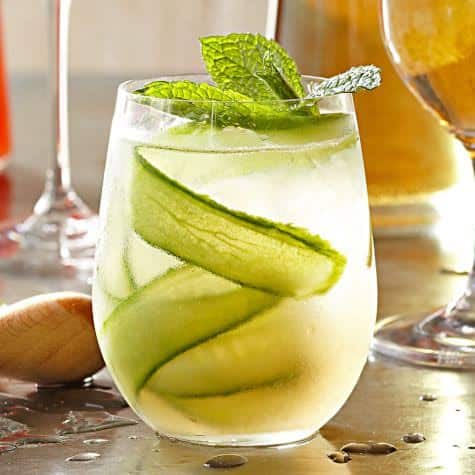 You will need:
1 cucumber, chopped
3 cups of fresh pineapple, diced
½ cup of sugar
10 mint leaves
6 cups of cold water
In a blender add the pineapple, cucumber, sugar, mint leaves and water. Keep blending till it has a smooth texture. Pour into a tall glass and enjoy! Serving tip: add a cut pineapple piece to the rim of the glass and some crushed ice.
6. Lemon Drop Cream Soda
This liquid candy is the perfect drink for any party this season!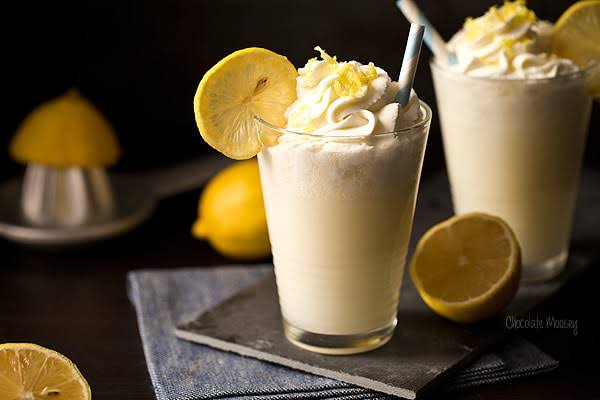 You will need:
¼ cup of granulated sugar
¼ cup lemon juice
¼ cup heavy cream
2 cups of sparkling water
Some lemon zest
In a saucepan, boil the sugar, lemon zest and lemon juice for about two minutes until the sugar has dissolved and the mixture thickens. Put aside to cool for a little bit. Strain the lemon syrup to leave out the zest. Take a glass and add 2 tbsp. of the lemon syrup and 2 tbsp. of the heavy cream to settle it at the bottom of the glass. Finally, add the sparkling water in the glass and top it with some whipped cream! Your guests will thank you!