Having those IG-worthy nails is the perfect way to complete any look you don. It's a subtle way to add some edge to your outfit and gives you just the perfect amount of flair! It's never the wrong time to experiment with your nails, so here are some striking nail art designs that'll add just the right amount of sass to your next look! Keep scrolling for the ultimate nail inspo.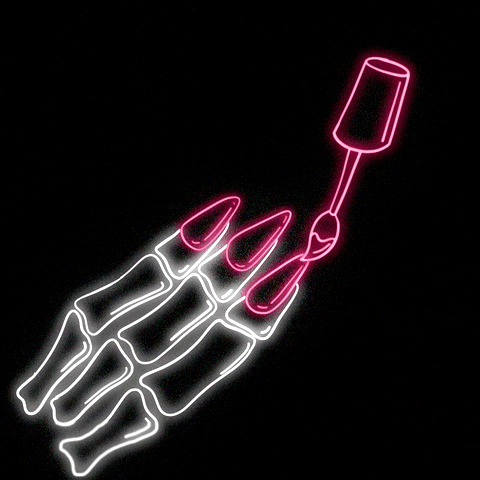 1. Go Gingham
Gingham patterns are all the rage this season and now it's time to incorporate them into your manicure game! You'll need a thin striper brush to draw straight lines and fill them in with nail paint. They'll add a sweet and feminine touch to your entire day.
[twl_embed link="https://www.instagram.com/p/BWsCwMoF5yD/?tagged=ginghamnails"]
2. Fruity Fingers
Celebrate your love for fruits by drawing them on your nails. Whether it's watermelons, oranges or the entire fruit basket, they'll take your nail game up a notch. To draw them neatly, you'll need thin brushes and lots of concentration. But the end result is down right delectable!
[twl_embed link="https://www.instagram.com/p/Bf1U78gBHgf/?taken-by=aliciatnails"]
3. Rock The Rainbow
This season's nail game is all about daring designs and a rainbow manicure has to be one of them – while being super easy to create! Pick bright rainbow shades and paint your nails like you would do in a French manicure. That's it for this statement look!
[twl_embed link="https://www.instagram.com/p/BhniG–nnHG/?taken-by=nail_unistella"]
4. Play The Polka
Pair your lovely polka dot outfit with matching nails! Go for colourful polka dots for a mesmerising and pretty look. The brighter the better, we say!
[twl_embed link="https://www.instagram.com/p/BlHHka8hSGV/?tagged=polkadotnails"]
5. Ice Cream Drips
The most Instagrammable nail art to ever exist has to be none other than – ice cream drips! And you can easily achieve this look with the help of a bobby pin: Use the pin to drop the spot where you want the drip and drag it towards the tip to create a dripping look. Easy and delicious as ice cream itself.
[twl_embed link="https://www.instagram.com/p/Blz8XUYFLtT/?tagged=icecreamnails"]
6. Get Colourful
Summer is all about colours. When you just can't decide on any one shade pick them all and wear them together to get this look. The stripes and colour-blocking effect will keep your nails from looking too OTT – although we don't really think that's a problem!
[twl_embed link="https://www.instagram.com/p/Be6GDOkFKvd/?taken-by=jessicawashick"]