A well thought out look doesn't just include a trendy outfit, but also the accessories that complete it. And accessories, especially jewellery, have the ability to make or break your outfit! After all, designers don't spend hours choosing their models jewellery for a fashion show for nothing. That's why many people stick to timeless, classic pieces, and while we love a good classic, sometimes you need something a bit more exciting. If you're in search of fashion-forward and trendy pieces, you've come to the right place. Here are six extremely stylish ornaments that you need in your fashion arsenal!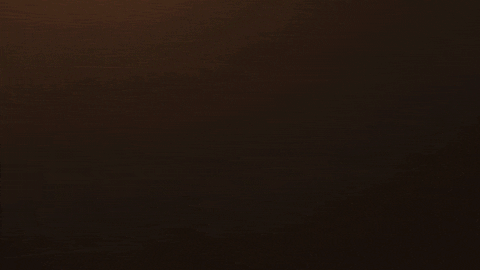 1. Cocktail Rings
If you aren't wearing your cocktail rings, you're seriously missing out! These statement rings are the perfect way to add oomph to your outfit. They're big, funky and eye-catching. Whether for a party, a wedding or even dinner with the girls, a cocktail ring will take your style game to the next level!
[twl_embed link="https://www.instagram.com/p/BwmTkNkB6N5/"]
2. Classy Cuffs
Bangles and bracelets will always remain a staple in our jewellery collection, but the arm candy we've been obsessed with lately is the classy jewelled cuff. They're really versatile, which means you can pair them with Eastern or Western wear. Even though they're quite simple, they're bold and attractive enough to complete an entire look!
[twl_embed link="https://www.instagram.com/p/ByLHKiahxwR/"]
3. Spiky Earrings
What's fashion without some fun? To add some quirk to your jewellery collection, invest in a stunning pair of spiky or edgy earrings. If you want to take it slow, opt for smaller ones and wear them with your sophisticated work outfit, to add some unexpected edge. But if you're ready to kick it up a notch, wear a bold piece – like a spiky ear cuff – for your next party!
[twl_embed link="https://www.instagram.com/p/Bwhw9lbBAov/"]
4. Bejewelled Earrings
When in doubt, a pair of elegant, bejewelled earrings are all you need. From traditional saris and anarkalis to gorgeous gowns and dresses, you can always find beautiful gemstones to complement your look. They instantly add a bit of glam to your outfit and make a statement!
[twl_embed link="https://www.instagram.com/p/ByfBwwohtNy/"]
5. Gold Chain Necklaces
If you don't already own a gold chain necklace, you need to get one ASAP! This highly trendy piece is all the rage this year. Wear it on days when you sport an all-white, because as we all know gold and white is a killer combo.
[twl_embed link="https://www.instagram.com/p/ByH69MMgPqB/"]
6. Pearl Necklace
One jewellery item that will never go out of fashion is the classic pearl necklace. Nothing exudes that timeless charm like a pearl necklace. Either invest in a modern, trendy piece or borrow one from your grandmother's jewellery box – it'll add an instant shot of glam to even the most basic of outfits.
[twl_embed link="https://www.instagram.com/p/B1QpA3Mhda0/"]