Watching makeup tutorials on YouTube and perfecting the winged eyeliner is a great achievement, but it doesn't make you a makeup artist! There's a lot that goes behind a flawless look. Picking the right products, mixing and matching shades and understanding the needs of different skin types; makeup artists have to look at every little detail and it takes much more to become a pro. Luckily, we had the opportunity to learn a thing or two from one of the most sought-after makeup artists in the country, and a favourite among brides, Bina Khan! The owner of Bina Khan Salon, and one of our favourite Instagram accounts, shared all her makeup secrets with us during our Q&A session. Read on to find see what we learnt from her.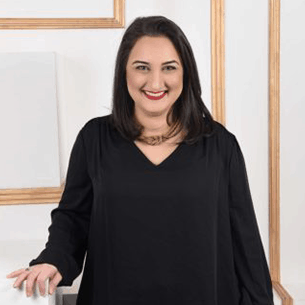 1. The Key To Achieving A 'No-Makeup' Look
One of the most practical makeup trends to have emerged in the past few years is the 'no-makeup' makeup look. It's natural, doable and gives your skin a healthy glow. But as minimal as the end results look, the process of achieving look requires some hard work and the right products. Bina suggests keeping the coverage light and limited to your pigmented areas, adding a subtle flush of pink on the cheeks and lips and using brown mascara, for a subtler look.
2. Hiding Pores With Makeup
Pores aren't painful or harmful, yet everyone dreads their appearance! And while there's little you can do to shrink those pesky pores, you can always make them temporarily disappear with the help of makeup. Our expert gives the following tips for hiding pores with makeup:
Opt for a silicone primer
Make sure to have a smooth and gentle foundation application
Use highlighter sparingly
[twl_embed link="https://www.instagram.com/p/By4gfZnlbE6/"]
3. Choosing The Right Foundation
With the vast variety of shades, coverage levels and finishes now available in the market, choosing the right foundation for your skin type can be quite challenging. Foundation creates a smooth base for your makeup look and, therefore, it's crucial it matches your actual skin tone. It can make or break your whole look! According to Bina, "When choosing a foundation, make sure notto go for a shade lighter than your skin tone, because it'll make you look ashy." She also advises to keep the weather in mind, recommending mattes for the summer and a glowy one for winter.
4. Moisturiser + Highlighter = The Perfect Dewy Look
Summer season calls for minimal, radiant makeup with a natural finish. And a gorgeous, dewy makeup look is your go-to! The best part about a dewy makeup look is that it isn't too elaborate and can be easily achieved. All you need are the right products and follow the correct steps. According to our expert, the key ingredients for a flawless dewy look are moisturiser and highlighter. She says, "Put extra moisturiser where you want the skin to glow and hit those areas with highlighter."
[twl_embed link="https://www.instagram.com/p/B1YW9H_FP51/"]
5. Right Way To Cover Acne And Hyperpigmentation
Acne is a pain to deal with, but the stubborn blemishes, raised scars and patches of pigmentation make them so much worse! They can last anywhere from months to a few years. But makeup is magical and can even hide acne scars and hyperpigmentation. To cover acne marks with makeup, Bina suggests applying concealer on the affected area and fading the edges out in a patting motion. On hiding hyperpigmentation she says, "I mix multiple foundations to match the multiple tones in a face. Try and match what's below and use a warm toned concealer for pigmented areas."
[twl_embed link="https://www.instagram.com/p/BwocKIOBSLa/"]
6. Keep Sweat At Bay
Wearing full coverage makeup in the summers is an extreme sport! You put on a full face of glamorous makeup and within a few minutes, its melts away thanks to all the sweat. The only solution in that moment seems to be wiping it all with a tissue – but that's a big no-no! To keep your makeup from completely disintegrating due to sweat, Bina says, "Pat the sweat; don't wipe it! And once you've done your makeup, try stay in a cool area."
7. Tips For Brides-To-Be
With the wedding season just around the corner, it's officially time for all brides-to-be to start prepping for their big day. With so much going on, it's natural for all brides to be stressed days before their wedding. But this often results in breakouts and exhausted skin! To prevent this, our expert recommends pampering your skin with different facials. She says, "Get some facials done. My favourite ones are by Dermalogica, which I also do myself. And most importantly — relax!"
[twl_embed link="https://www.instagram.com/p/BtqUscahGfr/"]