Gone are the days when Instagram was just a photo sharing app. Today it's become a source of inspiration for all the fashion and beauty buffs out there. By using this platform many fashionistas have managed to introduce trends and share tips and tricks with their followers. We came across five such Insta accounts that are all about fashion, fashion and fashion! To stay updated on the ever-changing trends and learn some tips of your own, follow these Instagram accounts ASAP!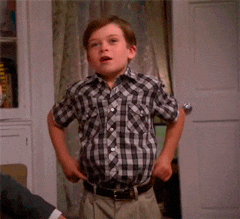 1. Ania Fawad
A celebrity stylist and blogger, Ania Fawad's Instagram tops our list for being one of the best when it comes to fashion. Whether she's styling the industry's biggest stars – such as Maya Ali and Mawra and Urwa Hocane – or just roaming around clad in glamorous outfits, you shouldn't miss a single post!
[twl_embed link="https://www.instagram.com/p/BkVWB94lcff/?taken-by=aniafawad"]
2. Alishay Adnan
A fashion stylist by profession and make-up enthusiast, Alishay Adnan's Insta feed is a treat for the eyes of every fashion lover. Her style is effortless and unique, be it in desi wear or Western! It doesn't hurt that she's absolutely stunning as well!
[twl_embed link="https://www.instagram.com/p/BwIBX7xAalM/"]
3. Mubashra Aslam
Mubashra's spectacular style and fashions sense has made her a popular personality among fashionistas. Be it a lovely Sabyasachi lehenga or an alluring Elie Saab gown, this socialite rocks them all perfectly! You'll also find her hanging out with Bollywood divas Kareena, Karishma and Sonam Kapoor on her IG feed.
[twl_embed link="https://www.instagram.com/p/Bimn9QLnMzT/?taken-by=mubashra.ali"]
4. Anusheh Shahid
This fashion, beauty and lifestyle blogger's feed is fashion heaven. Be it the fab OOTD posts or trend alerts from all over the world, Anusheh has it all covered for you. It's your one-stop-shop for all your fashion needs!
[twl_embed link="https://www.instagram.com/p/BlBA3WWlkOd/?taken-by=stylehavenblog"]
5. Ayesha Omar
Our very own Maybelline girl Ayesha Omar's classy style is what makes us her huge fans. She'll inspire you to wear a saree on the streets of New York and her Instagram is full of chic looks. If you're not already following her, you're seriously missing out.
[twl_embed link="https://www.instagram.com/p/B0nhUMCDArM/"]