Diane von Furstenberg once said "Style is something each of us already has, all we need to do is find it." When scrolling down Mahira Khan's Instagram feed, the first thing you'll realize is that being put together isn't difficult in anyway. Mahira's promotional looks have been a combination of her effortless personal style, a focus on comfort all while trying to be as effective as possible. She's experimented wearing everything from sari's to summer dresses to statement suits. Scroll down to find out how you can recreate two of these looks for yourself – and for a whole lot cheaper too!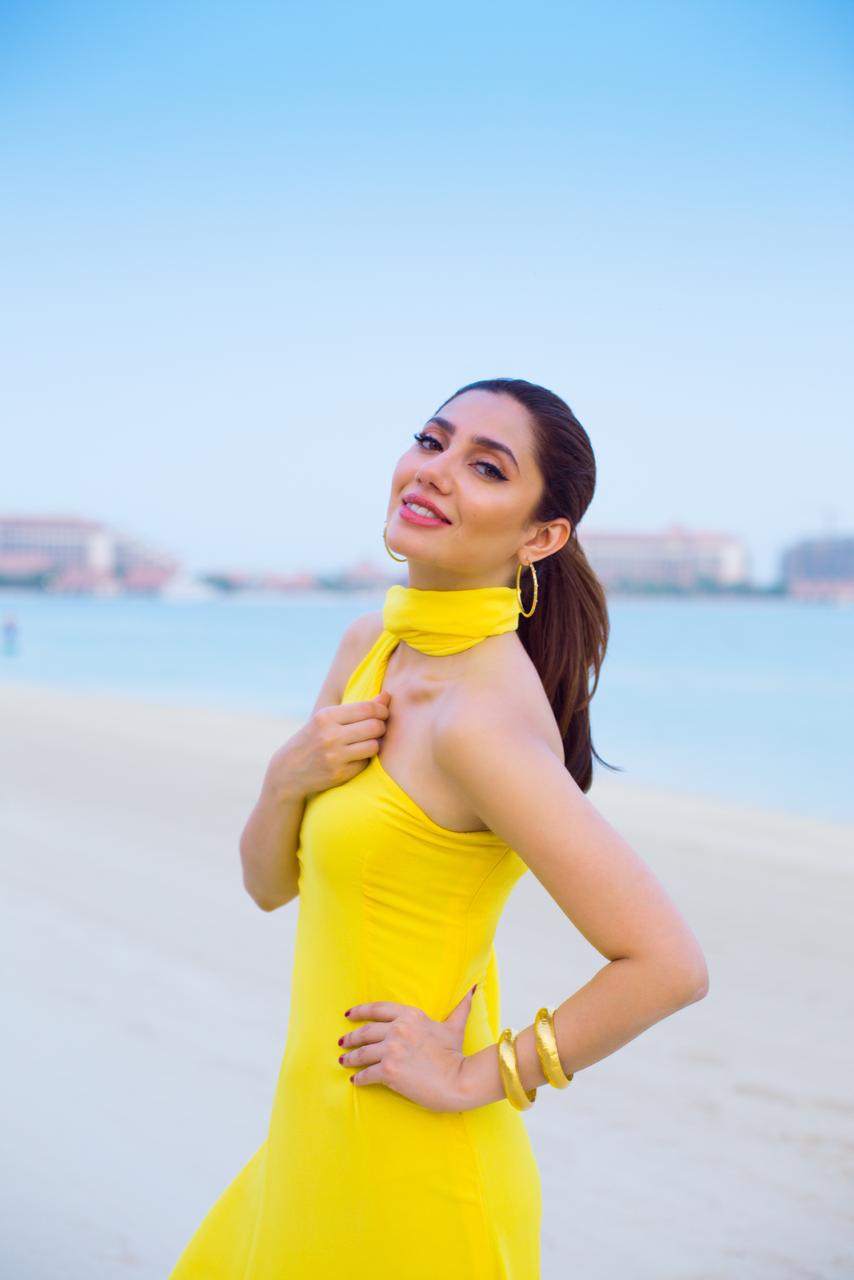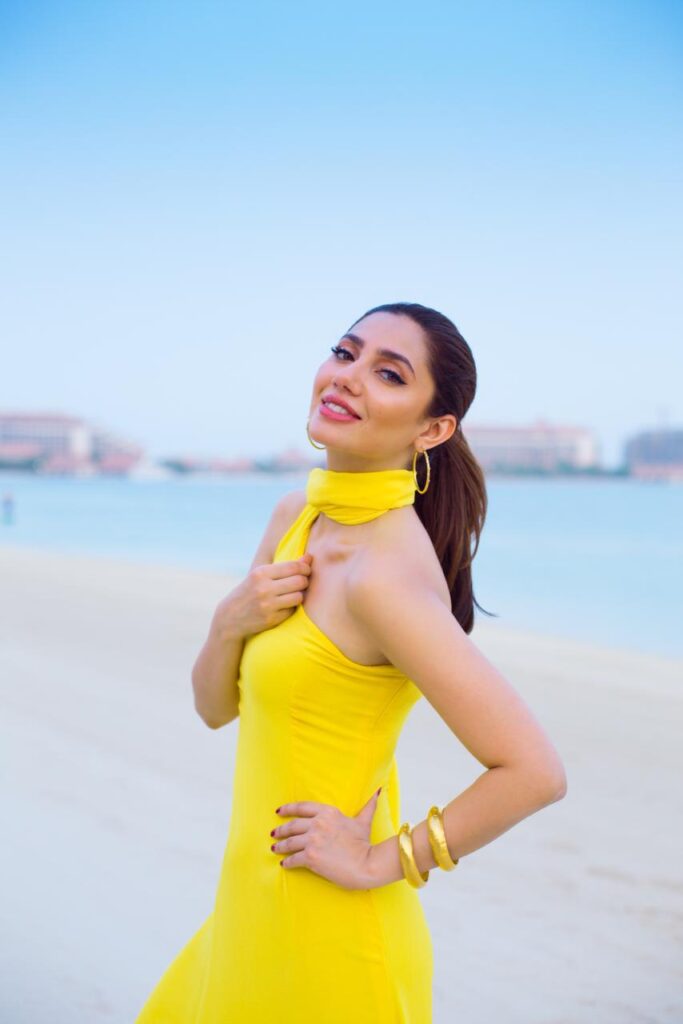 Hello Yellow
For a song launch in Dubai Mahira wore a bright yellow dress by Menahel and Mehreen.  Pro tip:anyone can wear any colour, but the shade you wear makes all the difference. If the designer dress is a little too much for your pocket, here's a little break down on how to recreate this look. Try this pleated mustard dress from Mango and pair it with minimal earrings and a Zeen bangle. Oh and don't forget that sleek ponytail. It'll the look clean and summer-appropriate!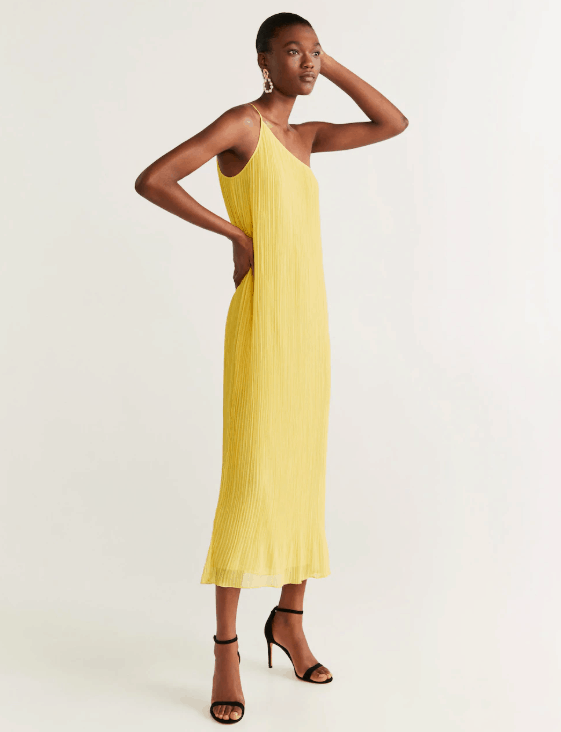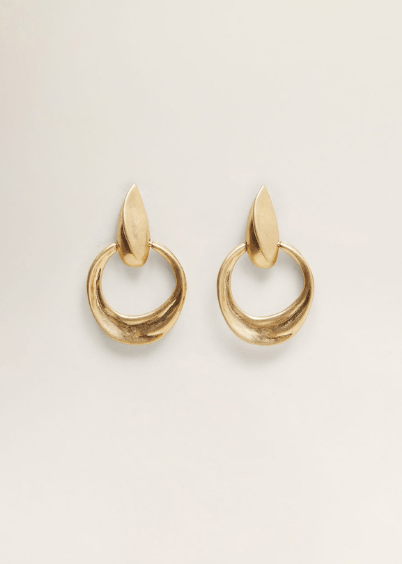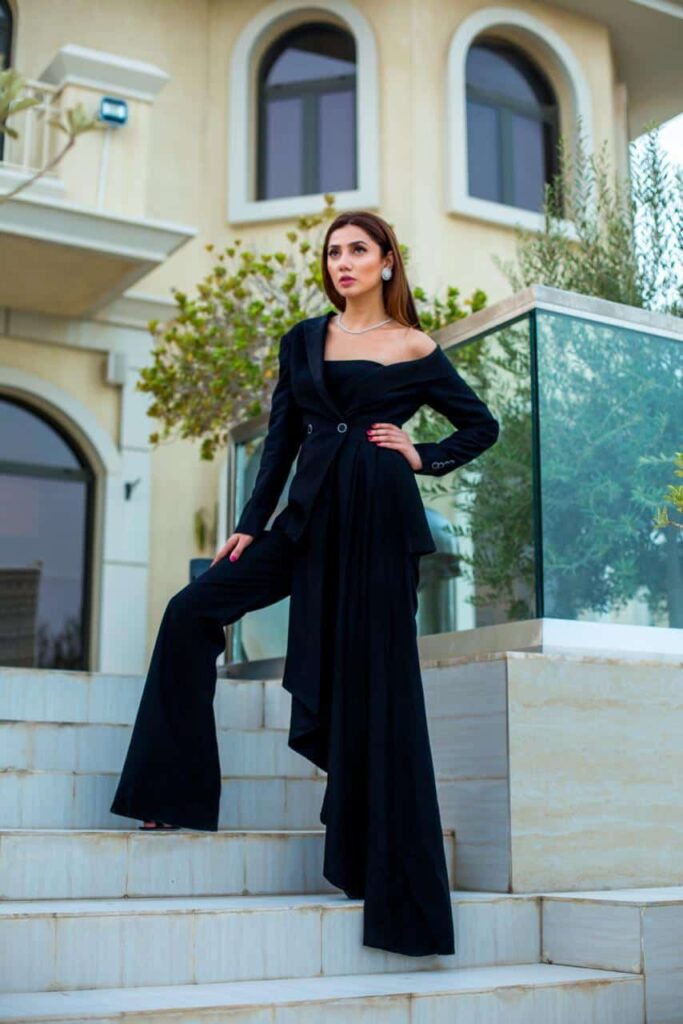 Be Your Own Boss
In this second look, on her promotional outings in Dubai, Mahira is seen wearing a custom-made Elan suit. Mahira's suit pushed the boundaries a little, being that it was an off-the-shoulder from one side and featuring a high-low blazer cut. However, those of your not as daring, but still inspired enough to give a suit a try can easily recreate this look for less. Take Mango's double-breasted blazer and pair it with solid black palazzo pants. This will be a chic, but simple look. Complete your look with statement earrings by Rema to compliment your ensemble – and borrow your mother's string of diamonds if you can!