Let's be honest, scrolling through the effortless OOTD photos of other girls turns us all a little green with envy. How can they look this good even in such simple outfits? Turns out, the secret to a fashionable photo lies in the right pose. The art of posing is what takes a picture from average to an Insta-worthy level. We're not talking about simply putting your hands on your waist and calling it a day. There are a plethora of poses our favourite fashion bloggers swear by! To help you get rid of that awkward deer-in-the-headlights pose, we decoded the eight most popular poses. Read on to learn how to strike them all!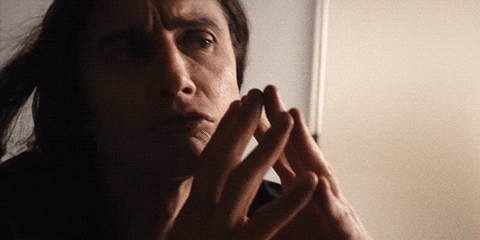 1. Cross Legs Over Each Other
This is the ultimate OOTD pose. Standing with one leg crossed over the other, with hands on your waist, highlights your entire outfit. It also elongates your overall frame by emphasising the vertical lines of your legs.
[twl_embed link="https://www.instagram.com/p/BYay7UPHYar/"]
2. Hand In Pocket
Figuring out what to do with your hands is the biggest dilemma when posing! We suggest you to do as the pros do – put one hand in your pocket and let the other one rest on your thigh or hold a jacket with it. This power stance instantly makes you look more confident and stylish.
[twl_embed link="https://www.instagram.com/p/BuJlkMhgvwu/"]
3. Pop One Knee
When in doubt, opt for the knee-pop. This classic pose never fails to impress especially when wearing separates. Not only does it elongate your legs, it also adds a regal look to your outfit. Pro tip: stairs are the perfect backdrop for this pose!
[twl_embed link="https://www.instagram.com/p/BnWRHC6gYZJ/"]
4. Look Over The Shoulder
This is the ideal pose to flaunt any outfit with intricate back detailing, or if you just want to show of your back! Besides that, it also makes for a great pandid – planned candid – shot! Stand at a slight angle, you're your back towards the camera, and peek over your shoulder. This pose is also great for those who are a bit camera shy!
[twl_embed link="https://www.instagram.com/p/Bm8apNPBnZc/"]
5. Hold Your Hair
From magazine covers to Instagram feeds, this pose is everywhere. After all, it is a fashionista favourite. Casually stand and either hold your hair or pose as if you're fixing it. Trust us, you'll fall in love with the effortlessness of this shot.
[twl_embed link="https://www.instagram.com/p/BtiS5t_lKA3/"]
6. The Mid-Step Shot
Unless you're Mahira Khan or Gigi Hadid, the chances of someone candidly taking your pictures while you walk down the streets are pretty low. But that doesn't mean you can't plan such a pose. Take inspiration from their signature street style and let your friends be the paparazzi while you take a small step. It's going to be an instant hit on Instagram for sure!
[twl_embed link="https://www.instagram.com/p/BnZDRV2nWJq/"]
7. Lean Against A Wall
This causal, leaning-on-a-wall pose is model-approved and extremely chic. Standing in this position makes you look super relaxed too. Bonus – it also happens to be the perfect pose to show off your outfit!
[twl_embed link="https://www.instagram.com/p/BWhwZ6kFhMR/"]
8. Slight Head Tilt
For all the beginners out there, you can never go wrong with this tried and tested pose. A slight tilt towards one side is a cute and easy way to pose in front of a striking background. The best part, this pose ensures your outfit gets the right amount of attention.
[twl_embed link="https://www.instagram.com/p/BsIelGfgFzj/"]