Eid-ul-Azha is right around the corner, and even though the weather has been unpredictable, we bet Eid is going to be super hot. But lucky for all of us Misha Lakhani's Eid collection seems to be the perfect solution to this summer-long problem. The traditional collection feature light silk kurtas and cotton duppatas which will keep your look easy breezy and of course, timeless.
Stop, Look and Glisten
This pale green kurta from Misha Lakhani will take you from day and night. Pair it up with traditional slides for an easy morning look or strappy heels and studded earrings to amp it up for an Eid dinner!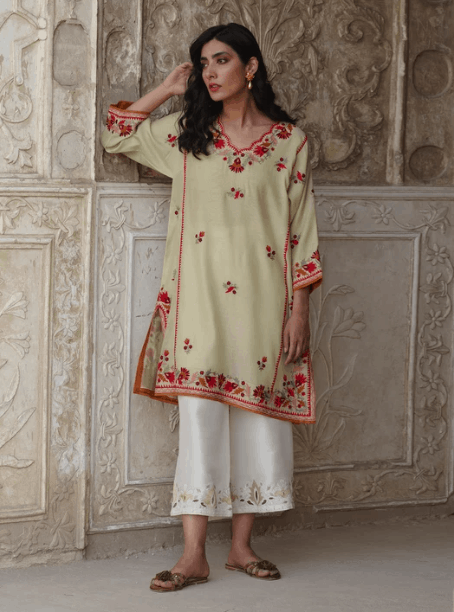 Quintessential Festive
The ultimate festive look: this mustard kurta from Misha Lakhani has our heart! Pair it with gold chappals and kundan earrings that'll complement the simplicity of the ensemble.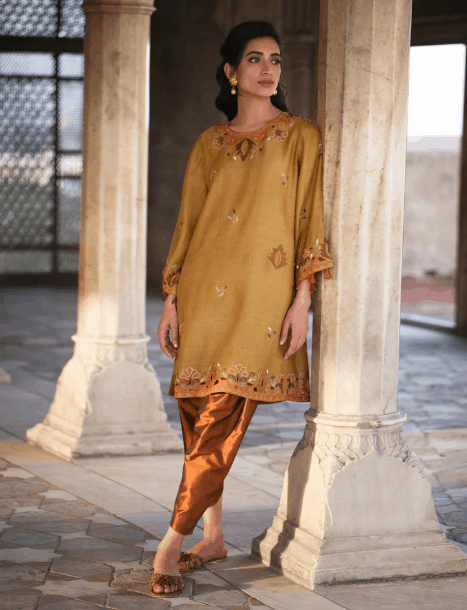 On Mute
If you like keeping it extra basic on Eid, we've got you covered. Misha Lakhani's duppatas can be styled with a plain shalwar kameez and jhumkas. This will make for a look that is both festive yet laid-back.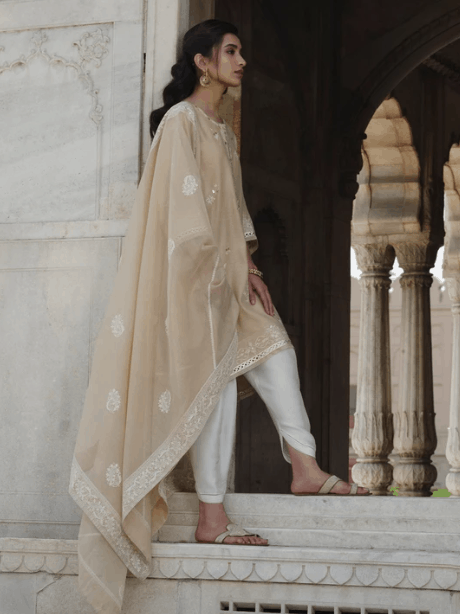 Girl Next Door
Powder pinks are always a hit on Eid (and just about any other occasion) and this effortless kurta from Misha Lakhani will keep your style game on point. Pair it with pale gold khussas for an easy day time look!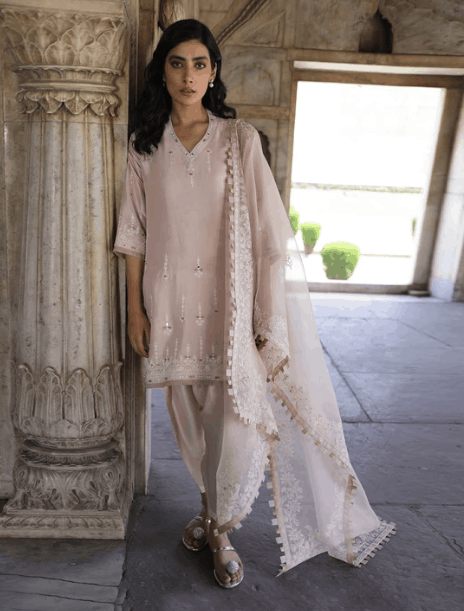 Mixtaupe
This versatile classic from Misha Lakhani is perfect for a versatile woman, who likes her pieces to do double duty. Wear it separately or together for two completely different looks. You can even style it with a handcrafted izaar and olive sandals for a more modern look.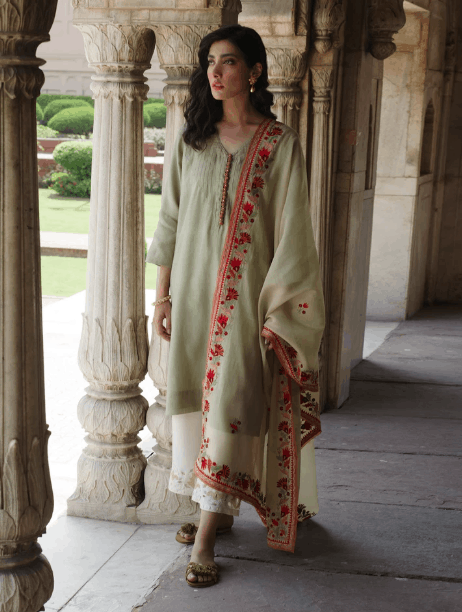 Summer Ready
This Misha Lakhani outfit embodies the summer season. It is crafted from weightless silk and styled with a gauzy cotton multi-shaded pastel colour-blocked dupatta that is beautifully embroidered by local artisans. Style yours with a super skinny shalwar and sandals for a timeless Eid look.