It can be really difficult for some of us to pay attention to clothes and accessories while travelling. But our favourite celebs know how to balance life with brilliance, giving us major style goals along the way! Their Instagram feeds are filled with exotic photos of them around the world in glamorous outfits and all I want to know is how?! Have a look at these five stars that are totally nailing holiday fashion!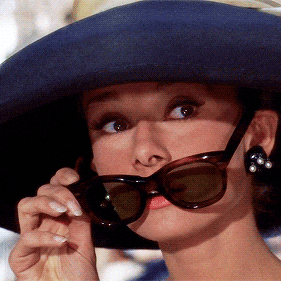 1. Ayesha Omar
She isn't a style icon for nothing! Ayesha Omar takes her signature style with her wherever she goes and that includes vacation. Whether it's winter in New York or summer in Mexico, Ayesha Omar knows how to dress for any occasion.
[twl_embed link="https://www.instagram.com/p/BfWOKEkl6Jh/?taken-by=ayesha.m.omar"]
2. Iqra Aziz
This beauty is always a step ahead when it comes to vacation styling. She knows exactly what works for her and when to wear it! Take this chic yellow dress for example – it's trendy, a flattering colour for Iqra, and perfect for any summer destination.
[twl_embed link="https://www.instagram.com/p/BeNSZ-5n5T6/"]
3. Syra Shahroz
Syra Shahroz never fails to impress us. She carries the simplest of outfits with such grace that they instantly become a fashion statement. We love how she's sported an all white look in China, but kept a bit of drama with her hair and makeup. It's the perfect summer look!
[twl_embed link="https://www.instagram.com/p/BkCdhGlHJsr/"]
4. Alyzeh Gabol
If you're looking for some serious travel, and fashion, goals, Alyzeh Gabol is your go-to gal! The supermodel's style game is always on point, whether she's walking the red carpet or at the coolest new destination. And this casual, New York look proves just that!
[twl_embed link="https://www.instagram.com/p/Bpx98NFAKvK/"]
5. Sadaf Kanwal
Now that's what you call an airport look. This top model knows how to keep her style in check while on holiday and she's pretty practical too. Layering while traveling is the smartest style tip in the rulebook – definitely one to take style inspiration from.
[twl_embed link="https://www.instagram.com/p/BxIPdEEgDw7/"]
6. Sonya Hussayn
Daring but classic, Sonya Hussayn has mastered the art of styling. What we love about her most? She keeps it minimal – proving that less is more when it comes to fashion and we couldn't agree more!
[twl_embed link="https://www.instagram.com/p/Bu0sGO5Dn06/"]
7. Mahira Khan
Take it from us, (people who have set foot in Mahira's closet) she's the queen of laid-back fashion. Be it classic button downs or cool t-shirts, if you identify with a more relaxed sense of fashion, this is the celebrity you should be taking style inspiration from. Why? Because she always manages to put it together with ample swag while on holiday!
[twl_embed link="https://www.instagram.com/p/BmLBFfnHC20/"]