Summer vacations are the perfect time to spend quality time with your children and get your inner cinephile satisfied! Children's movies are never just limited to children – there's always some entertainment for adults too! And these classic films will never go out of style. Take a trip down memory lane and introduce your kids to a world before social media with these 6 classic films every child should watch! Here's a to a day full of family fun!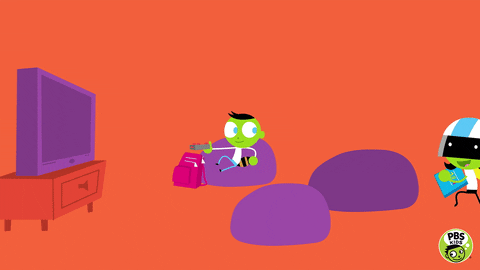 1. Willy Wonka and the Chocolate Factory
Iconic in its own right, Willy Wonka and the Chocolate Factory is a 1971 fantasy film adapted from the famous novel, Charlie and the Chocolate Factory by Roald Dahl. The story follows Charlie Bucket who, along with four other children, wins the coveted 'Golden Ticket' that allows them to take an exclusive tour of the Wonka Candy Company. Once inside, the children meet the eccentric owner, Willy Wonka, and get to experience his fascinating world. This includes an all-edible candy land with a chocolate river, an Inventing Room and a Fizzy Lifting Drinks Room. One by one, the other children – who represent different forms of bad behavior – are dealt with by the Oompa Loompas, the Wonka factory employees. This leaves Charlie as the last one standing, setting him up for a big surprise, which we really don't want to spoil for you. But we promise it ends on a happy note!
Who can forget magical songs such as "Spoonful of Sugar" and "Supercalifragilisticexpialidocious?" These wonderful songs from Mary Poppins, a classic, are one of the many reasons you should sit down with your kids and introduce them to this great film. Starring Dick Van Dyke and Julie Andrews, Mary Poppins is the story of a nanny who mysteriously appears to whip the dysfunctional Banks family into shape, leaving an impact on everyone she meets. With her extraordinary powers, this fascinating tale will leave your kids with a sense of excitement and wonder. The 1964 film is an integral part of Disney's legacy; having won many accolades, and is sure to be a wholesome viewing experience for you and your children. Plus, once you've watched this, you'll be ready for the 2019 sequel, Mary Poppin Returns!
Matilda is a comedy based on Roald Dahl's novel of the same name. The 1996 film is a captivating story of an intelligent young girl who develops telekinetic abilities. She uses her powers to deal with her miserable parents and her scare headmistress, Mrs. Trunchbull. At its core, Matilda is a story of a girl who's constantly ignored by her family and is only looking for love, which she finds in her sweet teacher, Miss Honey. The film, directed by and starring Danny DeVito, is cute, fun and a sweet tale that guarantees a fun night of movie watching – while teaching your kids the importance of kindness.
This 1939 film starring the evergreen Judy Garland is a cinema masterpiece. And yes, it's really old but this movie is a cultural institution and one your kids will always remember! The Wizard of Oz follows the journey of Dorothy and her dog, Toto, as they're swept up by a tornado from their hometown of Kansas and land in the fantasy world of Oz. To get back home, all she needs to do is follow the yellow-brick road to Emerald City where the Wizard of Oz can send her back. Along the way she meets an interesting bunch of characters – a Scarecrow in search of a brain, a Tin-Man in search of a heart and a Cowardly Lion in search of courage. The four of them set out on a journey, while facing the Wicked Witch of the West, to get what they all want!
Although it's a Christmas classic, we think Home Alone is a film for all seasons. It follows Kevin McAllister, played by Macaulay Culkin, who is mistakenly left behind when his family goes to Paris on vacation. Thus begins a whole lot of freedom for Kevin, which he takes full advantage of! This freedom is cut short when two burglars try to break in. But they really don't stand a chance against Kevin's quick-thinking and booby traps! The 1990 comedy film is one that will leave you and your kids in laughing fits and we promise you'll want to watch the sequels as soon as you finish this one!
Robin Williams was truly an actor for all ages – choose any of his films and both kids and adults will have a ball of a time. We had a tough time choosing which of his films to add to this list (we were stuck between Mrs. Doubtfire, Flubber and this) but we finally settled on the 1995 fantasy film, Jumanji! The story is set around a supernatural board game that releases jungle hazards – a stampede of animals or a ferocious lion – based on the dice the players roll. Robin Williams plays Alan Parrish, a boy who was stuck inside the game when playing with his best friend, Sarah Whittle (Bonnie Hunt). Twenty-six years later, siblings Peter and Judy Shepherd (played by a young Kirsten Dunst) play the game and release the now-adult Alan. After tracking down Sarah, the four have to finish the game to reverse the slew of destruction they've released. Jumanji is a film that is sure to keep you on the edge of your seat and will make you want to play the game as well!