With the news of Prince William and Kate Middleton visiting Pakistan, our obsession with the royal family has grown tenfold. I'll be the first to admit that I diligently follow the British royal family, particularly their much-hyped weddings. But we at Mashion got to thinking about all the other royal weddings that have happened over the years and decided to take a trip down memory lane – even to some unexpected places! Here are some iconic royal wedding dresses and the iconic women that wore them!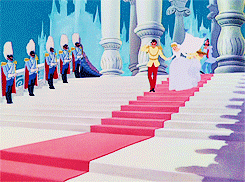 1. Lady Diana, Princess of Wales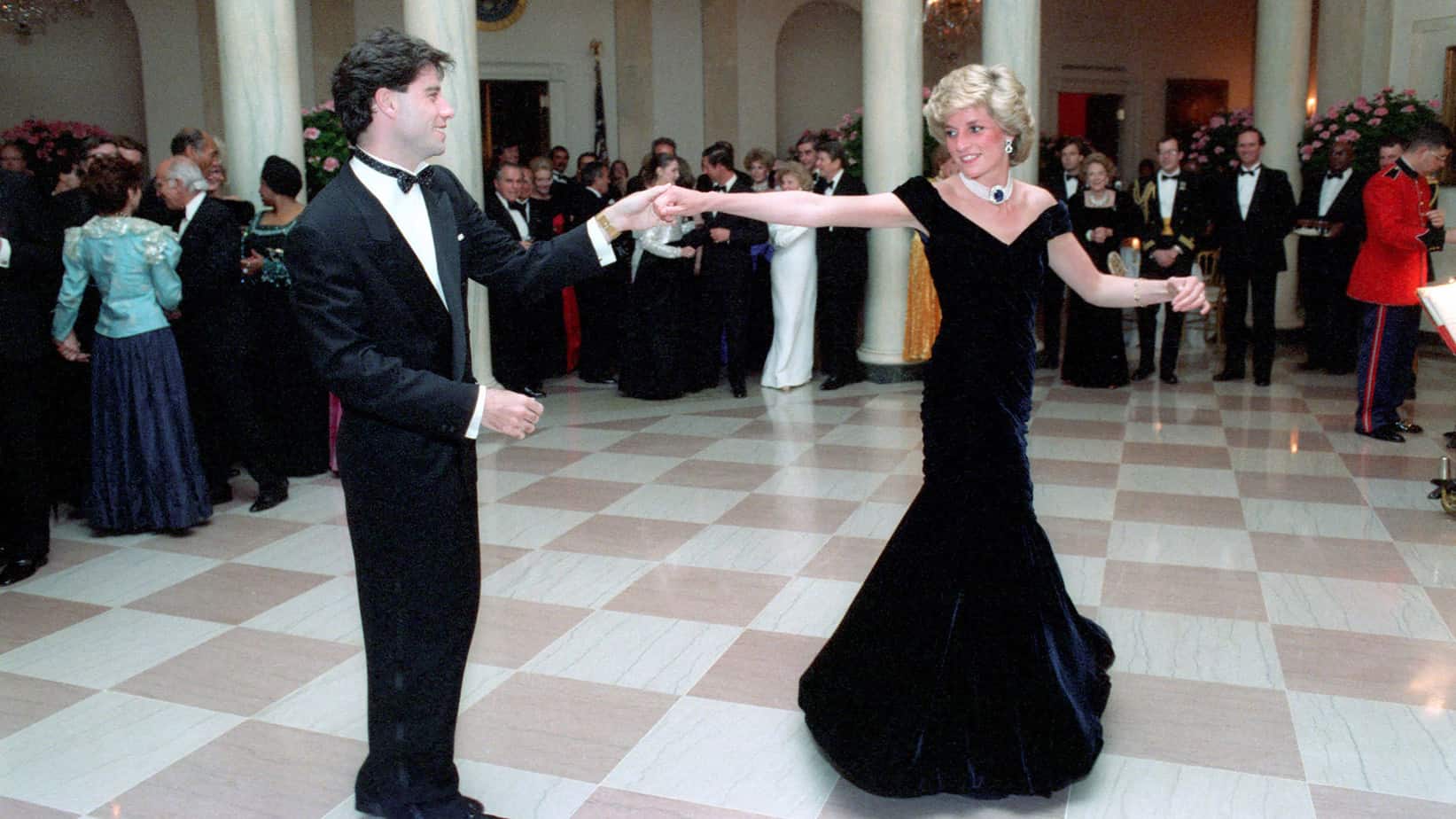 It would be a sin not to begin this list with everyone's favourite Princess Di! She broke so many royal barriers during her time and her marriage was no exception. Said to be the most iconic wedding ever, her wedding to Prince Charles of Wales in 1981 was a grand affair to say the least. Not only did Princess Diana push boundaries when it came to fashion, she was known for her charisma and compassion. She changed the dynamic of the royal household with her carefree approach to pretty much everything. Her frequent charity-work, as well as her highly photographed life, truly made her the "People's Princess."
Wedding Dress: For her big day, Princess Diana chose a custom gown by David and Elizabeth Emanuel, featuring a 25-foot-long train and 10,000 hand sewn pearls and sequins. The dress was made of ivory silk taffeta and antique lace and is considered the "gold standard" in Western wedding fashion. So much so that copies of the dress were available within hours of the wedding!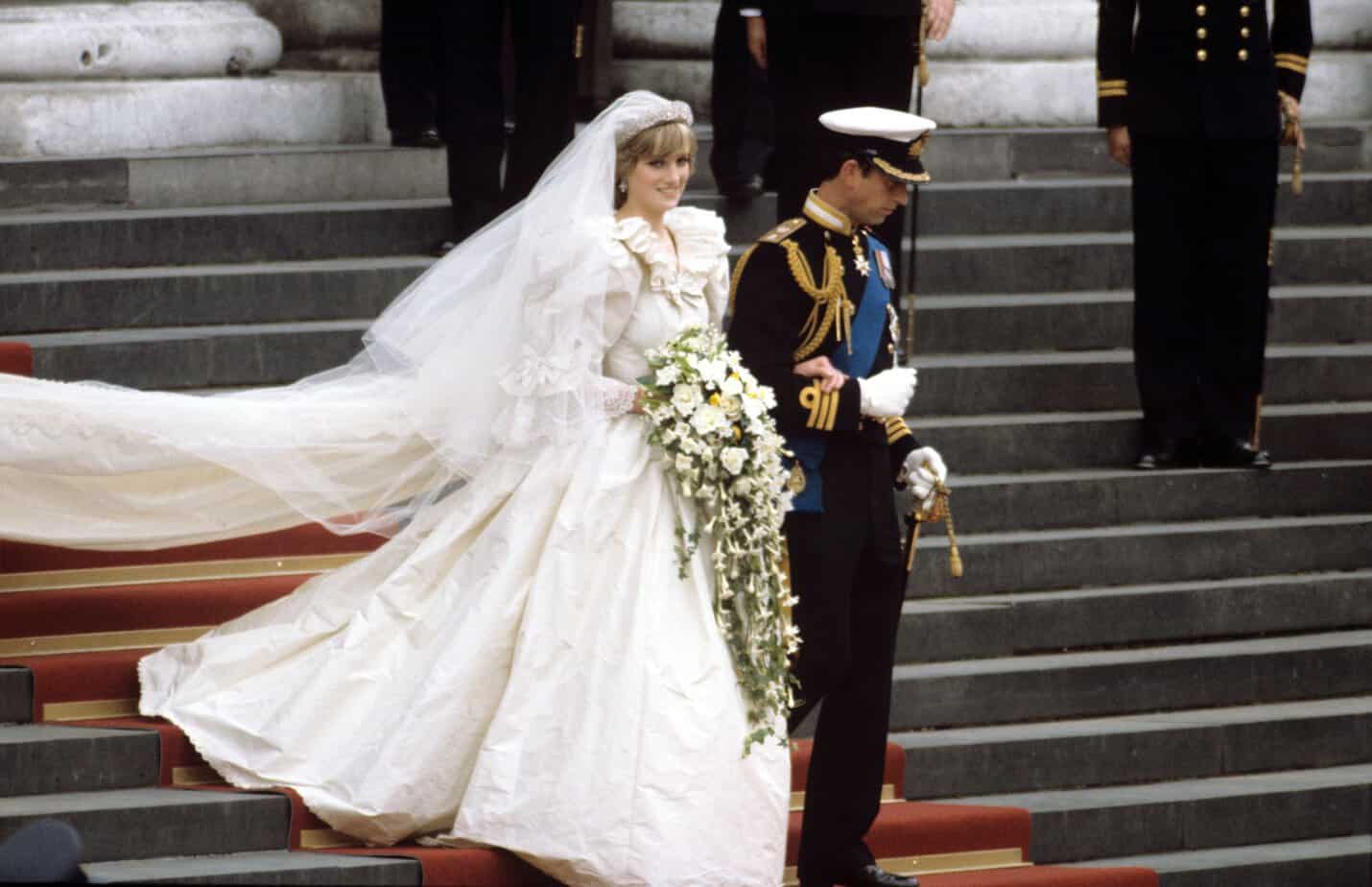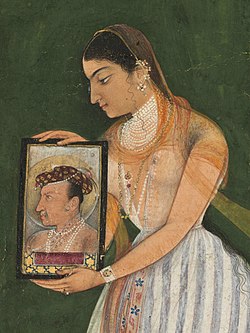 Born as Mehr-un-Nissa, Nur Jahan was a widow when she met and married Jahangir, causing quite the scandal. But that's not why she's one of the more revered Mughal empresses, after Mumtaz Mahal. Nur Jahan was one of the few empresses who was allowed to hold court, even independently, and became a remarkable leader in a male-dominated field. She used to hunt, issue orders and even led an army to save Jahangir when he was imprisoned. She's one of the first feminist icons South Asia had!
Wedding Dress: While we don't actually have pictures of her wedding dress – obviously – or even portraits of her and Jahangir's marriage, we can imagine what Mughal era weddings would look like. Picture lavish lehngas and ghararas, long cholis, floor-length pishwas in beautiful silks, organza and jamawar. She would be decked out in kundan and gold jewellery and, of course, mehndi!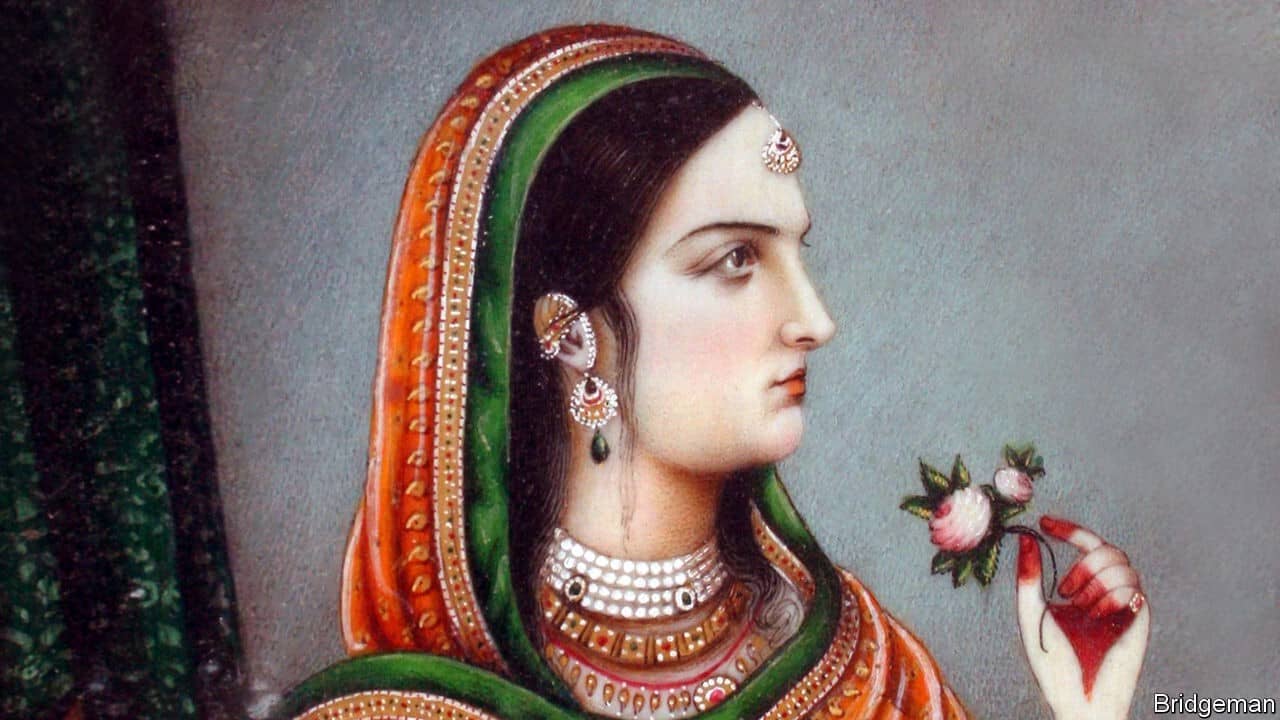 3. Meghan, Duchess of Sussex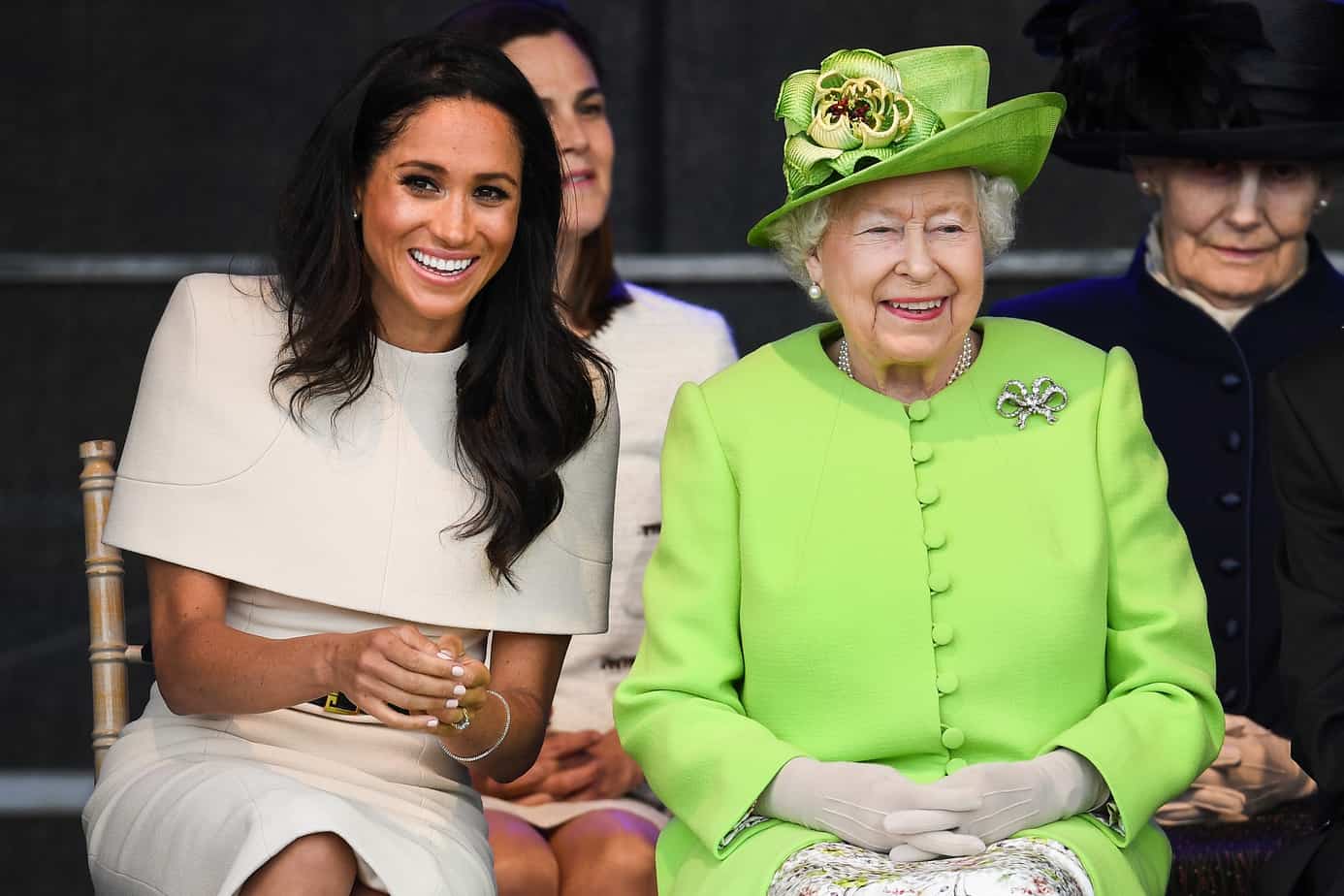 A lot of people are still not on board with Meghan Markle being a part of the British royal family but that's exactly what makes her an icon. She is the first African-American and divorced woman to be married into the family – something previously unheard of! Meghan and Prince Harry's heavy involvement in their own wedding – from choosing cake flavours to the guest list – was also something we've never seen before. By continuing to break royal protocol, even as simple as having a baby shower and having Prince Harry hold their baby in photographs, you can already tell Meghan is going to leave her mark on the royal family!
Wedding Dress: Her simple Givenchy wedding dress, although hated by many, held a lot of meaning for her and Prince Harry. A piece of her blue dress from their first date stitched on the inside of the wedding dress. The 5-metre-long veil was hand embroidered with individual flowers representing the 53 countries of the Commonwealth. You've got to admit, she went all out!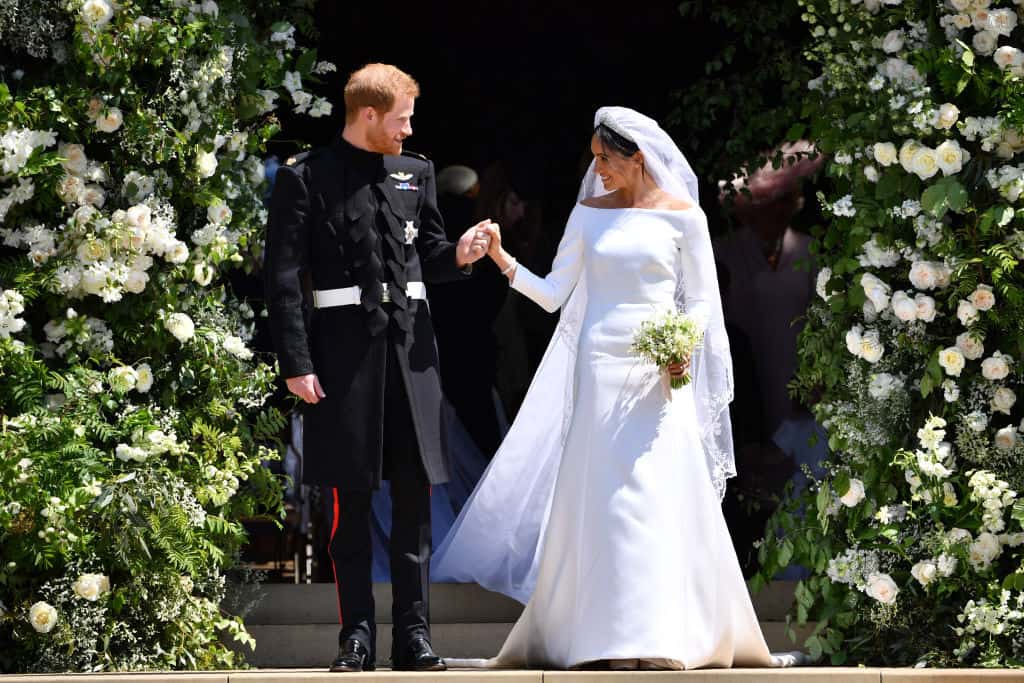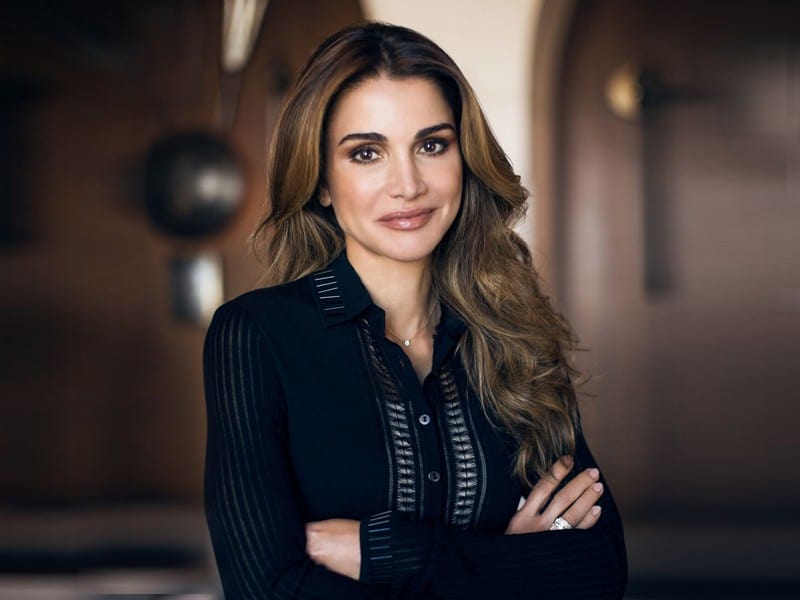 Before meeting Prince Abdullah II of Jordan, Queen Rania came from a humble background. Born in Palestine, she studied in Egypt and was working in Jordan when she met the king. Just six years after their marriage, the couple – in a surprising turn or events – ascended to the throne, making her one of the youngest queens in the world at just 28! Since then, Queen Rania has known to be a fierce advocate for human rights, education, youth empowerment and public health.
Wedding Dress: Queen Rania, who is known to be a fashion icon, wore a custom wedding dress designed by famous British designer, Bruce Oldfield – who is, coincidentally, also been credited for designing many of Princess Diana's gowns. The dress, inspired by many Syrian formal dresses, featured exaggerated lapels, short sleeves and a large belt – giving off a power suit vibe.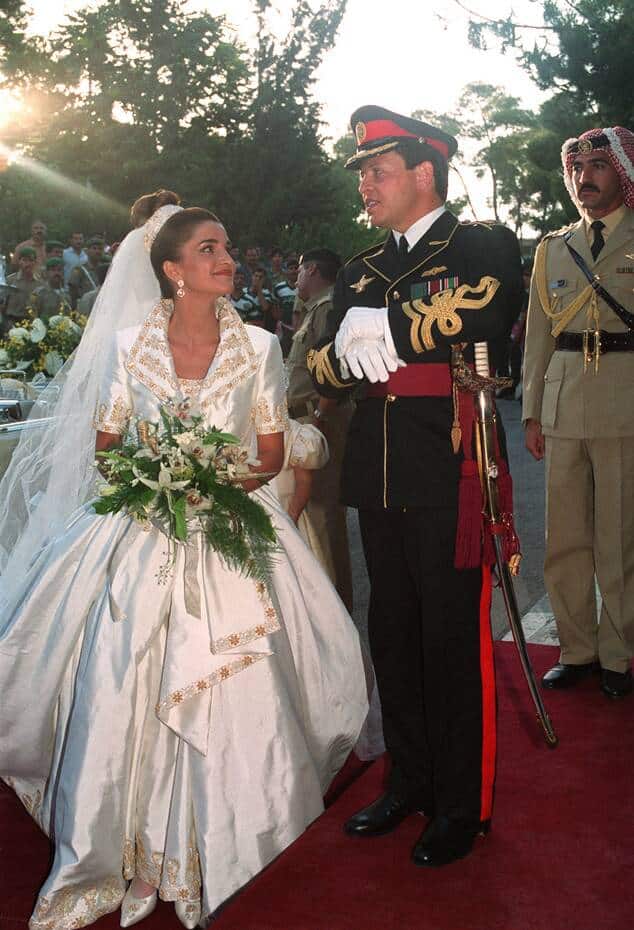 5. Queen Jetsun Pema Wangchuck of Bhutan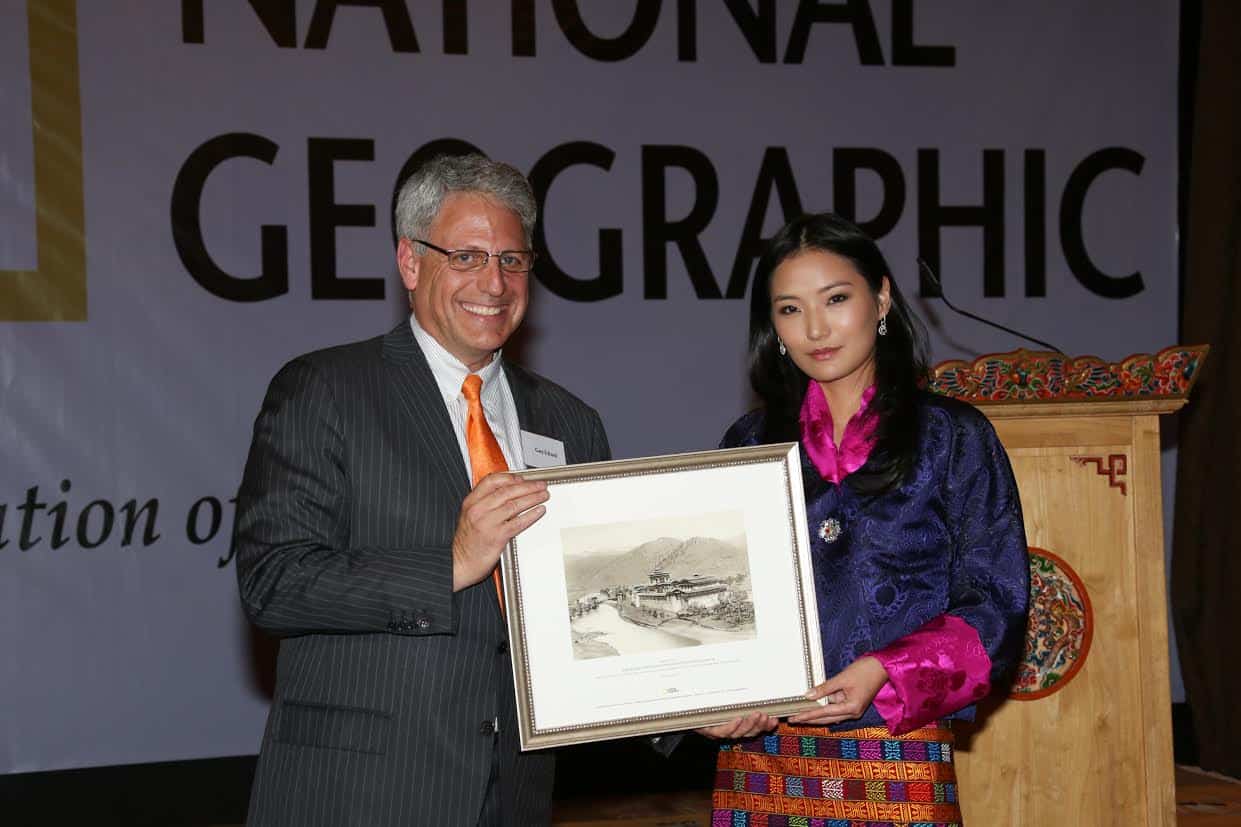 Jetsun Pema became the youngest ever queen when she married King Jigme Khesar Namgyel Wangchuck of Bhutan (who's known as the 'Asian Elvis' because of his hair style) when she was 21 years old. Even at such a young age, Jetsun showed a strong sense of responsibility as Queen, accompanying her husband on royal trips. She is also a strong advocate for climate change and the environment.
Wedding Dress: Jetsun opted for traditional Bhutanese attire, wearing an elaborate red, yellow and green kira – the national dress for women – woven from raw silk. These specific colours were chosen because they are symbolic of astrology. As part of the ceremony, the King crowned her with a multi-coloured brocade crown, officially making her Queen.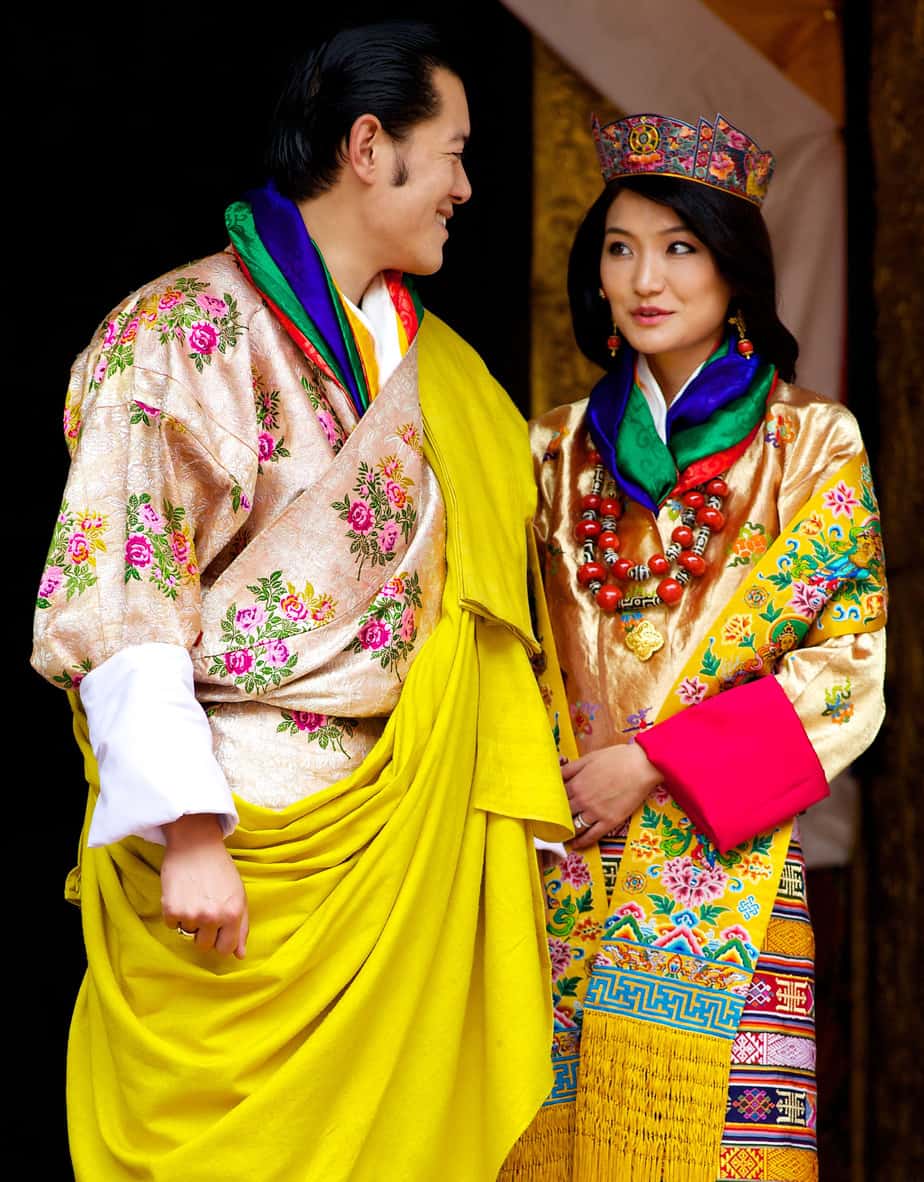 6. Grace Kelly, Princess of Monaco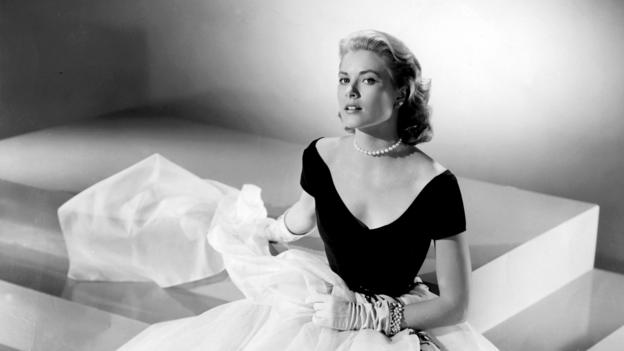 Grace Kelly is a woman that needs no introduction. The iconic American actress, known for films such as To Catch a Thief, Mogambo and The Country Girl, became the Princess of Monaco when she married Prince Rainier III of Monaco in 1956. She met the Prince when she led the U.S. delegation at the Cannes Film Festival – just your typical meet-cute! Apart from being a famed actress, Grace Kelly was known for her philanthropic work in promoting the arts and protecting and empowering youth communities around the world. But she's perhaps most known for being a fashion icon, serving as a fashion inspiration for many designers even after her death.
Wedding Dress: Grace Kelly's wedding dress, designed by costumer designer Helen Rose of MGM, is considered one of the most elegant and best-remembered wedding dresses of all time. The dress consisted of ten parts, each handmade, and used around 400 yards of fabric, 100 yards of silk net and 125-year-old Brussels lace.