Everyone deserves a little self-care now and then and using face masks is the ultimate form of self-care. Lathering on a cool, smooth mask and basking in its goodness is relaxation at its peak – so much so that we wish we were doing that as we speak!
But shelling out huge amounts of cash on luxurious masks always stops us in our tracks. Fret not, because we have five DIY masks you can easily make with the things in your kitchen! And, as a bonus, they're all anti-aging – because it's never too early to prevent those laugh lines!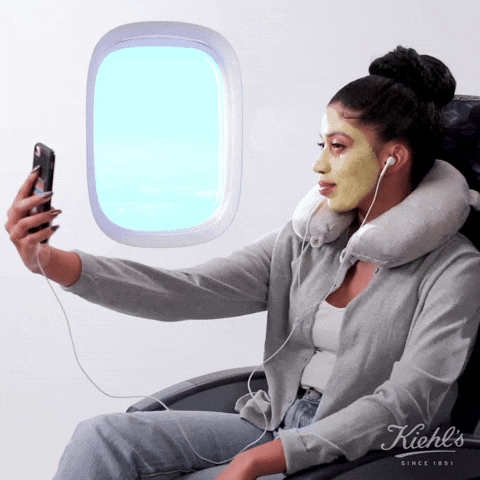 Oily Skin: Egg White Mask
Our grandmothers swear by the benefits of egg whites and who are we to question their expertise? An egg white mask is perfect for oily skin – it'll give your skin a deep cleanse, and the proteins in the egg white will tighten your skin and shrink your pores.
Directions: Beat an egg till it becomes foamy and apply it on cleansed skin. Keep on for half an hour and then wash it off.
Pigmented Skin: Tomato and Aloe Vera Mask
It's a well-known fact that aloe vera is your skin and hair's best friend. Tomatoes, on the other hand, are rich in vitamin C and have brightening properties. Mix the two together and you have the perfect mask. Trust us, your skin will be glowing skin like no other!
Directions: Slice open an aloe vera leaf and scoop up the jelly-like substance. Blend it with a halved tomato and apply the paste on your skin, massaging it in. Apply a second layer and leave it to dry. Rinse off and voila!
Dull Skin: Avocado and Wheatgrass Mask
Avocados are a millennial favourite. They are chalk full of good fats, which are great for dry and dull skin, while wheatgrass juice contains antioxidants and chlorophyll. Which basically means that this mask will brighten your skin and feel absolutely soothing on your face.
Directions: Puree one ripe avocado with one and half teaspoon of wheatgrass juice until it forms a paste. Apply the mask on cleansed skin, take a few selfies of this green mask for Instagram, and rinse with water once dry.
Flaky Skin: Rose, Honey and Curd Milk Mask
Make a mask using rose, honey and curd, and we guarantee your skin will thank you for life. This hydrating and smoothing mask is perfect for dry and flaky skin. Say yellow to baby soft skin!
Directions: Take thick curd, honey and crushed rose petals and mix it with a few drops of rose water. Apply the mask on your face and wash it with cold water once the mask has dried.
To Minimise Pores: Herbal Tea Toning Mask
Tea isn't only meant to be enjoyed in a cup – you can put it on your face too! It's magic, we swear! Whether you're trying to minimize your pores to just rejuvenate your skin, a this concoction will leave you and your skin feeling younger than ever.
Directions: Brew a herbal potion using one jasmine teabag, one chamomile teabag and one green teabag. Empty the teabags in a blender, puree the mixture and add the hot tea to make a paste. Let it cool and then apply on clean face. Rinse off the mask once it's dry, and follow it up with a toner and moisturiser.