Zainab is the creative force behind the trendy makeup brand, Zay Beauty, that's becoming a favourite with all makeup enthusiasts. Within a year, Zainab and her team have carved a place in the ever-booming makeup scene in Pakistan. Her mission is to create quality and affordable products catering exclusively, but not limited to, Pakistani consumers. She's launched four product lines so far, which include eyeshadow palettes, highlighters, liquid lipsticks and a beauty sponge. She is an exceptionally persistent and hardworking entrepreneur all set to take the beauty industry higher. Keep reading to learn more about her!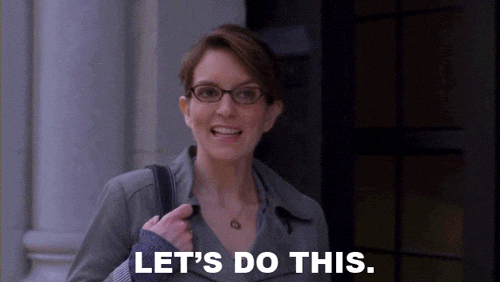 So what's your story? Tell us about yourself!
Growing up, I loved creating things with my hands; it was a form of expression for me, which included drawing, painting, arts and crafts, and pottery. But life became hectic after I started university and there was hardly any time to do all that. Experimenting with makeup and beauty became my creative outlet. I loved playing with lipsticks, eyeliners, mascaras, eyeshadows and what not! All my friends used to get their makeup done by me and that's how it all started. I never really imagined I would make a career out of it as it was more of a hobby, but I am so happy that it happened.
How did Zay Beauty come about?
I had been working in corporate jobs for nine long years. There was a time, about three years ago, when I found myself completely lost between complicated excel sheets, project feasibility analysis, business proposals and excruciatingly long legal contracts. I was not happy, and it was affecting my mental health and my relationships. I knew I loved makeup and it always made me happy. On one very gloomy day while chatting with my husband I just blurted out "I want to have my own makeup brand!" I had zero faith in the idea and I think I said it out of misery, but my husband considered it a done deal and kept reminding me about it. One day, I finally took the plunge and the rest is history.
What is Zay Beauty's secret sauce? How is it different from the other makeup brands?
Zay Beauty products are made keeping Pakistani women in mind, keeping their skin tone, texture and preferences in mind. I identified a huge gap in the Pakistani beauty sector for good quality, affordable makeup products that are easily accessible. Our women spend thousands on products which don't even suit them most of the time because they are designed for the international market.
Zay Beauty products create a sense of belonging with customers because they specifically cater to our desi girls! The shade range, the names and the packaging are all so us! For example, our highlighters are called Chand Tara and Chamak Damak.
What challenges are you still working through?
 The main challenge I faced when I started Zay Beauty was that people couldn't accept that a Pakistani beauty brand can be good. But this perception is changing as the brand's market expands and people appreciate it for its quality.
Another challenge in the beauty community is that it's seen as very superficial, which is absolutely incorrect. I want to break that image and that's why I choose relatable models for every product launch.
What is your most satisfying aspect of being an entrepreneur?
To be able to make my own decisions and not answering to anyone but myself. Seeing what you made being liked and appreciated by everyone gives a different sense of pride.
What are the top three skills needed to be a successful entrepreneur?
A very practical risk-taker who has the willingness to learn and adapt and knows the meaning of perseverance.
Who has been your greatest inspiration?
My dadi. She was the strongest, wisest and the kindest woman one could ever meet. She was way ahead of her time. I remember she loved dressing up; she always had her hair and nails dyed with henna and usually wore white or cream-coloured clothes with a big embroidered shawl. Ever so simple yet so attractive.
I also want to add that my daily dose of inspiration is my husband. I would honestly be a chaotic mess without his calm aura around me 24/7.
Where do you see the makeup industry going in the next few years?
I only see it going up. Makeup has been there for centuries, but not everyone used it, it was not discussed so commonly, and it was also not considered so important. Now, thanks to the ample amount of information available online, makeup has become more of a need and a way of expression. Years ago, we would only see brides and supermodels wear red lipstick – now almost every girl owns one. It's a symbol of confidence more than a mean to beautify one self. The future of the makeup industry excites me, there is so much to do and so much to explore!
How would you describe the colour red to a blind person? 
The smell of a 1000 roses, a touch of a heated floor on a summer day and taste of chilli that one accidentally bites on during an otherwise delicious meal.