A button-down shirt is one of those classic pieces that can never go out of fashion. It has always been a staple in our wardrobes. In fact, it won't be wrong to say that our closet would be incomplete without at least one button-down shirt. You know what the best part is? You can always steal one from your man's closet! It's too bad we've limited this versatile piece of clothing to just office wear, especially when there's room for so many fashionable opportunities. Whether it's white or black, cotton or silk, here are all the ways you can style your favourite shirt for different occasions.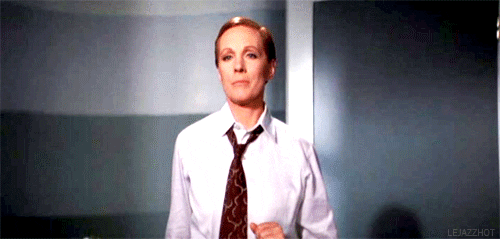 For A Weekend Lunch
If you think your crisp white button-down shirt is too formal for a day out with the gals, we're here to prove you wrong. A button-down can look as laid-back as a tee if styled right. Incorporate it in your casual wardrobe by teaming up the shirt with a pair of trendy jeans, chic mules and a sunny day staple — cool shades. To add more oomph, layer it with a breezy summer jacket.
[twl_embed link="https://www.instagram.com/p/BwenDsphrsc/"]
For Date Night
Dressing for date night is never easy. You want to dress your best without going overboard. Much to your surprise, a button-down can make for a perfect date night outfit. To turn it up a notch, rock it with a vibrant skirt and statement heels. Accessorise the outfit with a thin black belt and you're all set to win the heart of your special someone.
[twl_embed link="https://www.instagram.com/p/Bwqw95alNBi/"]
For A Birthday Party
From animal prints to cutwork, dramatic ensembles are having a big moment this year. To make the most of the trend, don't shy away from pairing daring prints and cutouts with solid colour button-downs. The contrasting pieces will bring life to your outfit. To make the look party ready, add some hoop earrings, a chunky necklace and coloured pumps.
[twl_embed link="https://www.instagram.com/p/BxCqx9tgOpw/"]
For Work
Classic button-downs are tailor-made for work wardrobes. But there are more ways to don this good old work staple besides layering it with a blazer. Give your dull office look a twist and wear your shirt with a pair of stylish wide-legged pants and high heels, because a pair of pants can make all the difference.
[twl_embed link="https://www.instagram.com/p/Bu5xzLsg49N/"]
For Travelling
Even the most fashionable divas prefer comfort over anything when travelling. But the same old tee and jeans can get a tad boring. To elevate your airport look, replace the t-shirt and jeans combo with your fave button-down and a comfy pair of tights. Optional: You can add to the look by wrapping a silk scarf around your neck.
[twl_embed link="https://www.instagram.com/p/BisRR-wnBTN/"]
For An OTT Look
For days when you're in the mood for something extra, play around with your button-down instead of dishing out on a new piece. Take your layering game up notch by donning your shirt over a printed summer dress. It may be a little tricky to pull-off, but once you do it you'll know what standing out actually feels like. Add a chic bag and ultra-cool footwear to complete the look.
[twl_embed link="https://www.instagram.com/p/BZQ7B6Jlrsp/"]