What's better than having a furry friend who makes you laugh and never allows a dull moment in your life? Nothing! There is no denying that dogs make great friends and can make you smile even, on your worst days. One thing we can thank social media for, is that even if you don't have an adorable puppy of your own, you can still get a daily dose of your favourite animal by following these 5 Instagram accounts. Follow now!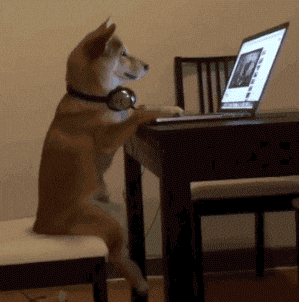 Andrew's Instagram is cuteness personified! This poodle's everyday shenanigans are sure to bring a smile on your face.
[twl_embed link="https://www.instagram.com/p/BCdhxaWj1-A/?taken-by=andrew_icant"]
Cayenne's got some great Australian genes! Seriously, her Instagram game is stronger than most celebrities. Be it her killer good looks or the exotic locations she travels to, everything about this account is #Goals.
[twl_embed link="https://www.instagram.com/p/BhF2Mjxjr9M/?taken-by=cayenneiam"]
Marnie is a sixteen-year-old shelter dog. Judging from her Instagram following, it's safe to assume that she is a celebrity in her own right. Best friends with stars like Demi Lovato, Chance The Rapper and Jimmy Kimmel to name a few – this dog is really living the good life. Plus she is super charming too!
[twl_embed link="https://www.instagram.com/p/BiDazflHZHy/?taken-by=marniethedog"]
This Pomeranian's Instagram is filled with adorable photos and videos of her with her equally cute brother, Eddie. Shila's big bright smile can make the toughest of hearts melt – and she's absolutely hilarious.
[twl_embed link="https://www.instagram.com/p/BlsOS5IjarF/?taken-by=shila_the_pom"]
Kingsley and Sailor are gorgeous Blenheim Cavalier King Charles Spaniels. On their Instagram page, you'll find them hanging out at the coolest spots and spending quality time together. Trust us when we say, once you tap, you won't go back.
[twl_embed link="https://www.instagram.com/p/Bb27E_ZhDvi/?taken-by=kingsleyandsailor"]